Somewhere around here the rocks supposedly bounce when thrown onto other rocks.
We didn't observe this, but the rocks had a distinctly metallic sound.
They must be not only hard, but highly elastic, like a piece of iron.
I guess ordinary rocks do not return as much of the energy put into them by bending
as metal does, or as these rocks do.
Since I was little, I have wondered where basket-weaving cane comes from.
It is ''rattan", and normally comes from countries such as Indonesia and the Phillipines.
It is normally collected wild from the forest, but can be introduced into forests where it did not live initially,
without causing much trouble to the trees.
It grows in Queensland rainforests too. We saw lots of it here and at Barron Gorge National Park, near Kuranda. I now recognise we have seen it at Lamington National Park too. It is more commonly known as "Lawyer Vine" or "Wait-a-While" because of its nasty spines.
Rattan is widely used for furniture, where it can be up to 20mm thick or so.
Rattan is a palm - a climbing palm - not a grass like bamboo.
The stalk is porous, and there are no joints, while bamboo is hollow, has joints and is made of extremely hard material.
Each plant has a long stalk, which runs between the roots and the "top" of the plant, which has lots of spines and leaves.
It seems that the stalks can branch, but we didn't see much of this.
The "top" and the "stalk" could be just about anywhere, such as the stalk going up 8 to 10 metres, dangling over a branch, coming back down to the ground and then having its spines and leaves.
Lloyd Nielsen
writes that they can reach 250 metres in length!
There's lot more at the International Network for Bamboo and Rattan:
http://www.inbar.int/facts.htm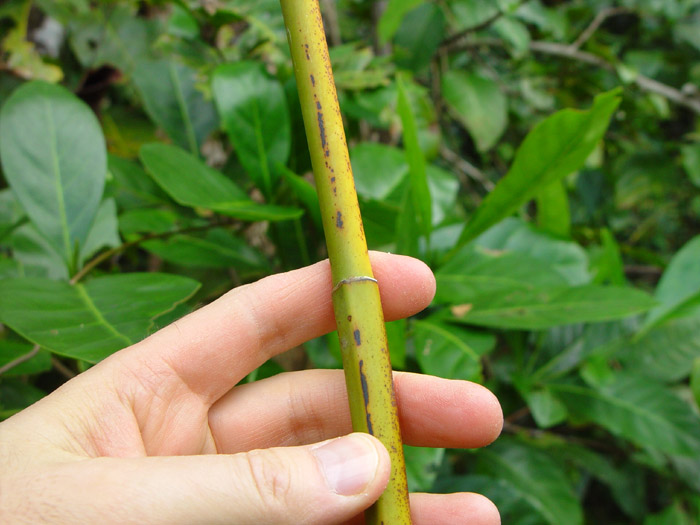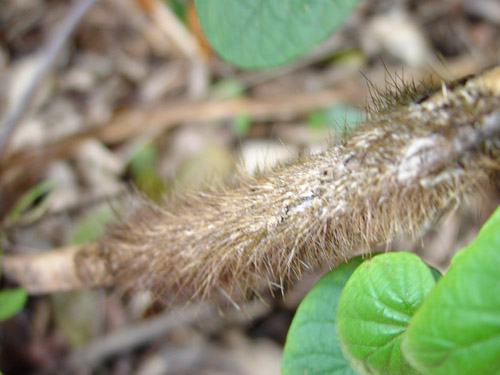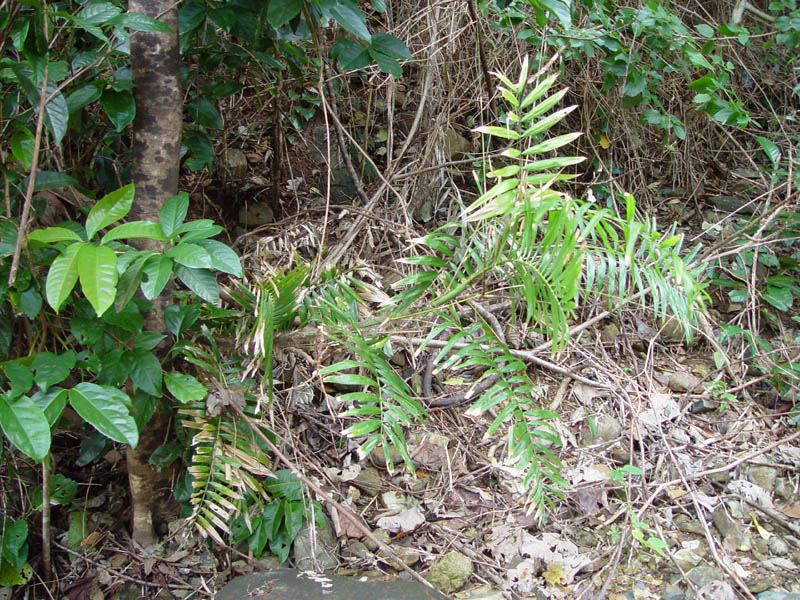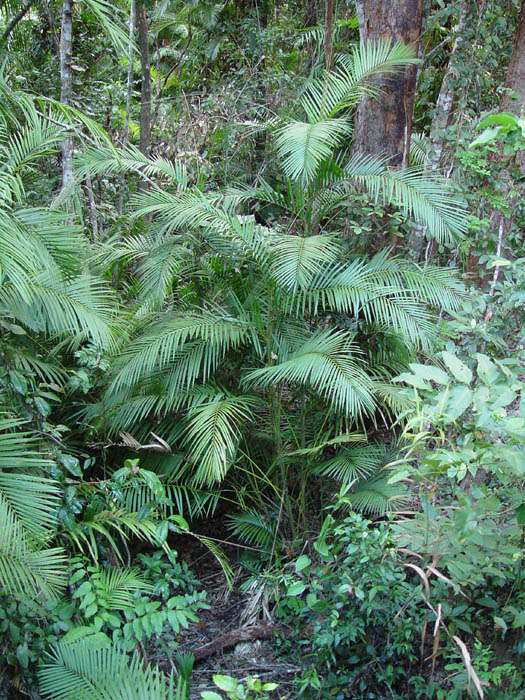 (This is actually at Barron Gorge.)