The vast majority of USB connectors, including mini-B connectors, are for PCB surface mount, with all mechanical stressed being taken by these solder joints. Here are some such connectors suitable for panel mounting and either through-hole PCB mounting or for direct soldering of wires to the pins.
These are part of the Amphenol Canada MUSB range:
The MUSB-B551-04 connector photographed here (all but the last photo) is from element14:
This range of sockets is also available at Mouser, Digikey etc.
While the datasheet is quite informative:
it has been difficult to find good photos of these sockets.
MUSB-B551-XX connectors are "vertical" in that the pin direction is at right angles to the PCB, with the PCB parallel to the panel. Several variants are listed at the Amphenol site:
Part number

Description

Distributor stock 2013-08-20


MUSB-B551-04

The MUSBB55104 connector pictured below.

#2-56 UNC thread.

7658


MUSB-B551-041

#2-56 UNC thread. I don't know what the 41 means.

53


MUSB-B551-N0

M2.5 x 0.45 thread. No dust cover.

0


MUSB-B551-N4

M2.5 x 0.45 thread. No dust cover.
0


MUSB-B551-N5

M2.5 x 0.45 thread. Black dust cover.
0
The body is nickel plated die cast zinc alloy. The contacts are phosphor bronze with 30um gold over 50um nickel. The "Poron" gasket is 0.4mm uncompressed. It is very soft so I think it would compress to a very small dimension. The distance between the front of the socket and the mounting plane which would go on the back of the panel is 2.5mm.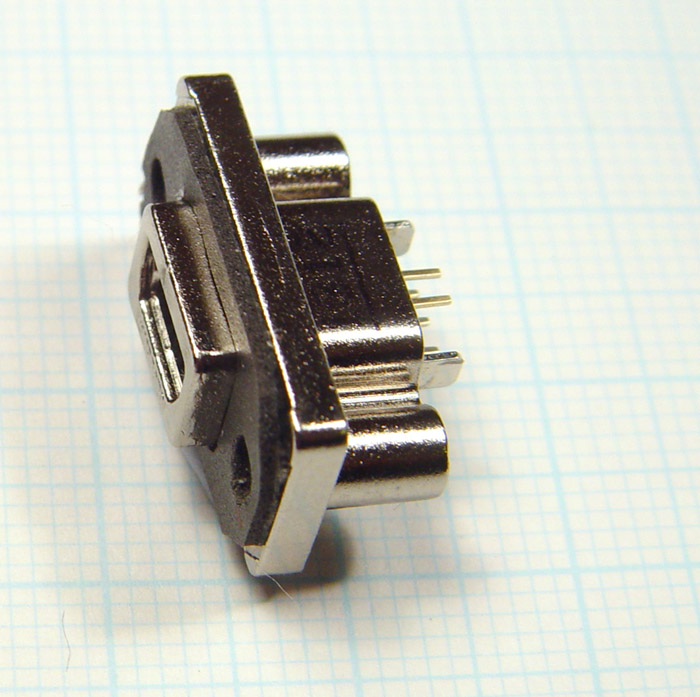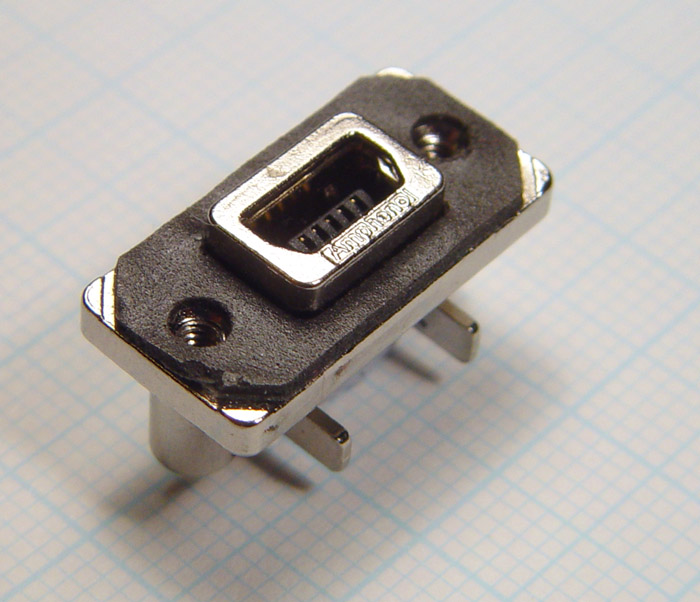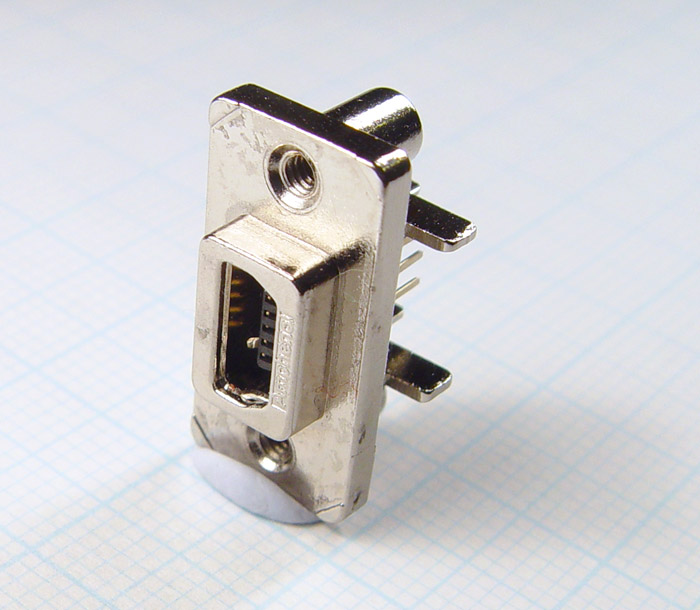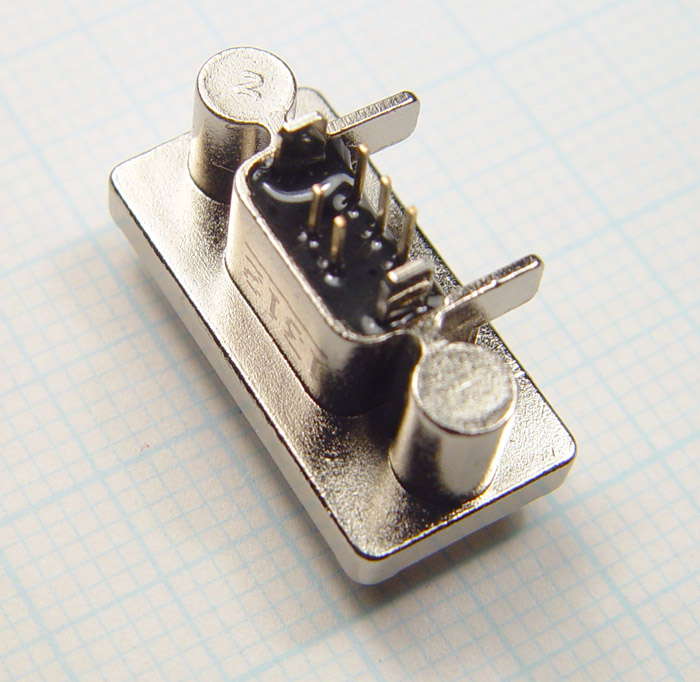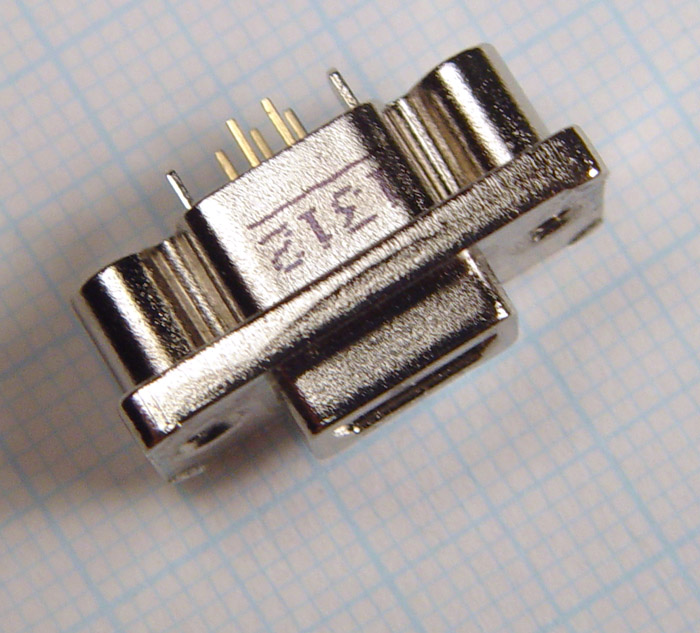 There is also a horizontal mount version, which I don't have - the MUSBE15134 AKA MUSB-E151-34: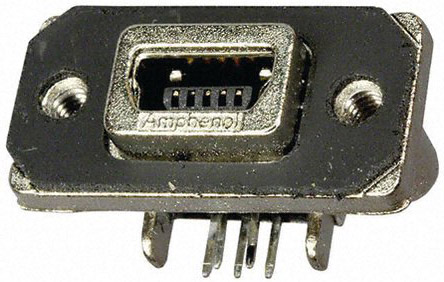 Here is a photo of the socket mounted in a TR-606, from
../../tr-606/
.