Daylesford not in winter
2016-01-25 Robin Whittle rw@firstpr.com.au
This is one of several pages concerning Daylesford and places nearby. The index for those pages is here:
../
.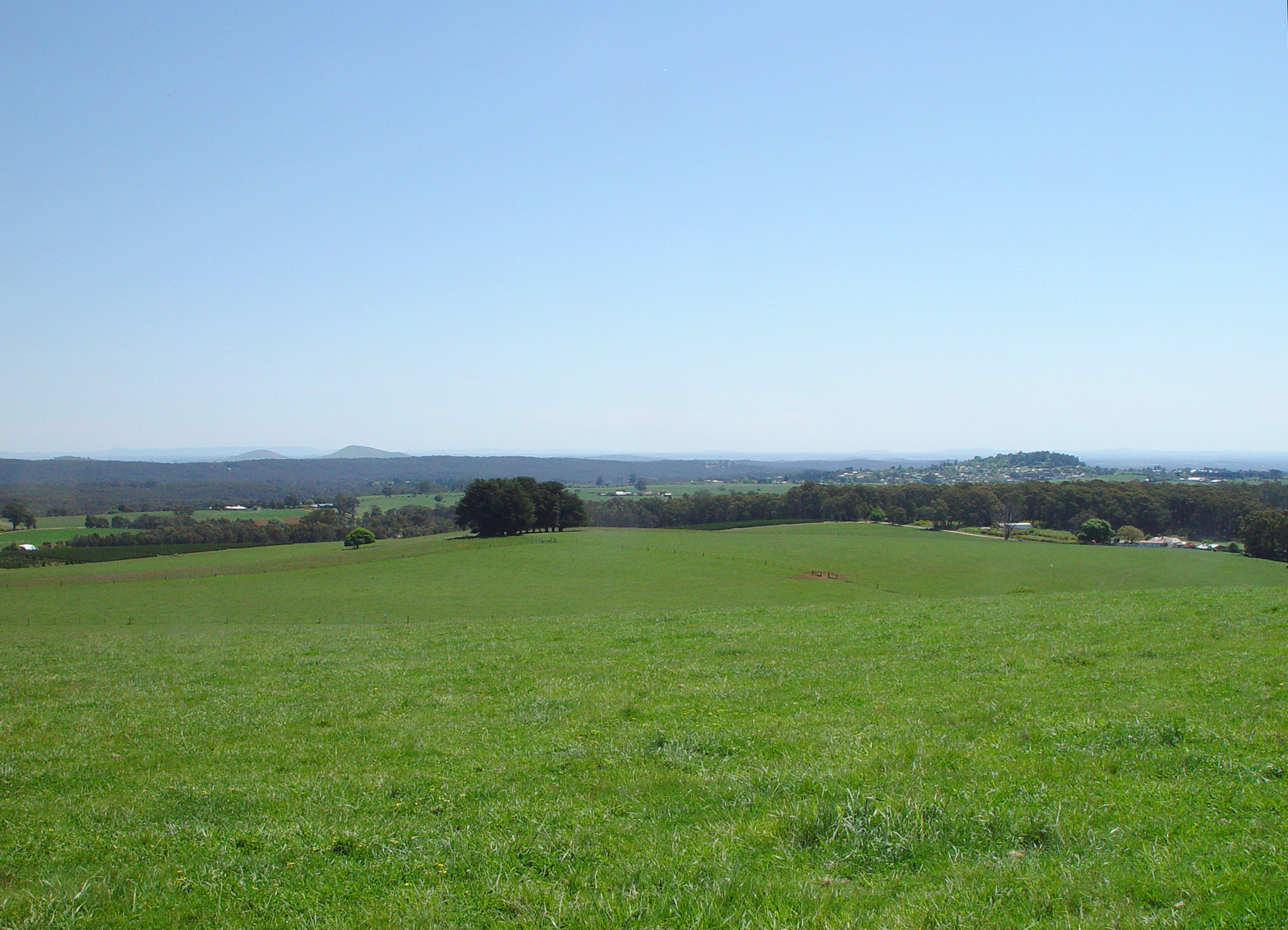 Wheelers Hill, to the south east, is another volcano which is marginally higher than Wombat Hill. Sometimes snow can be seen persisting at this spot for days.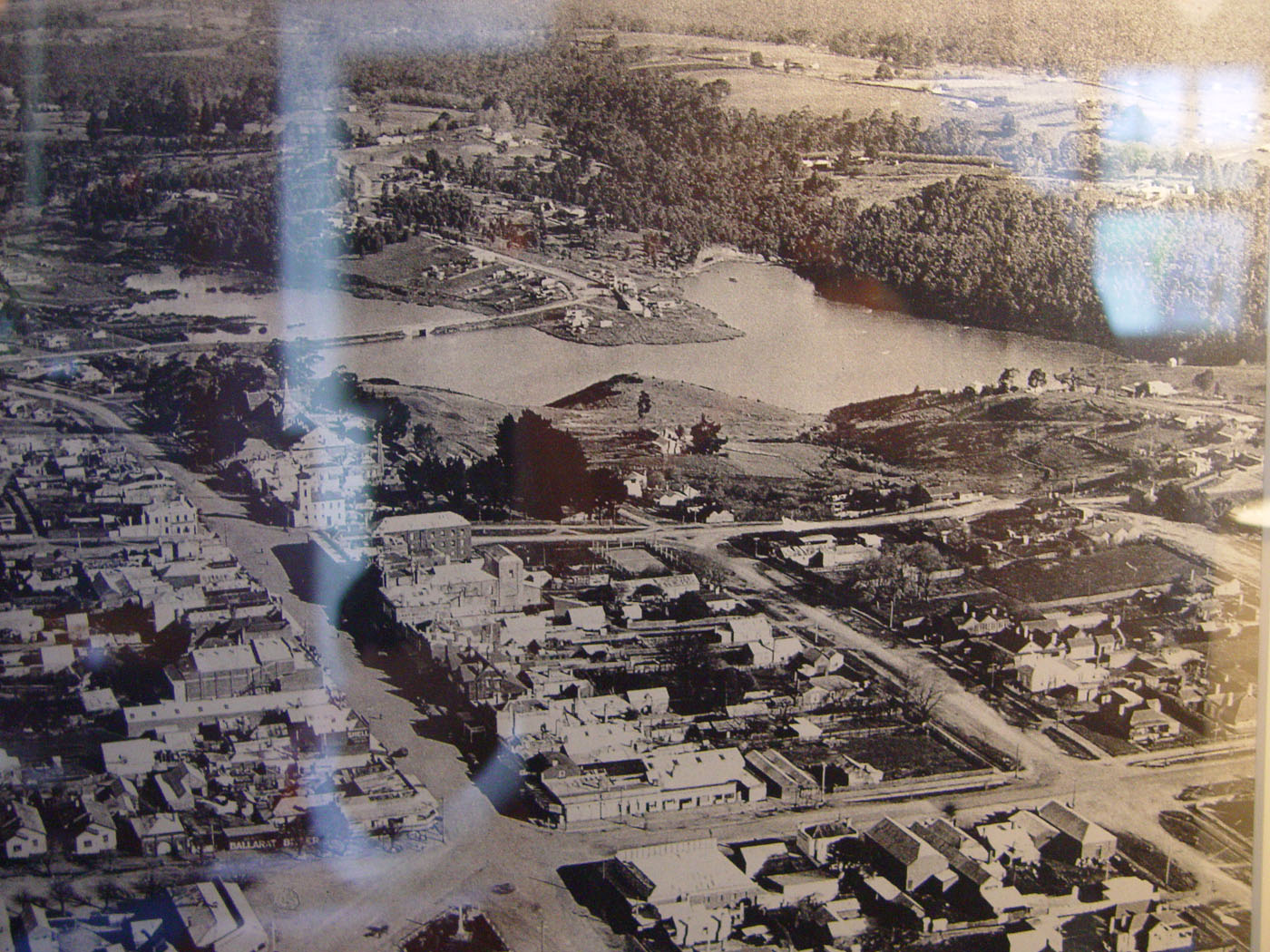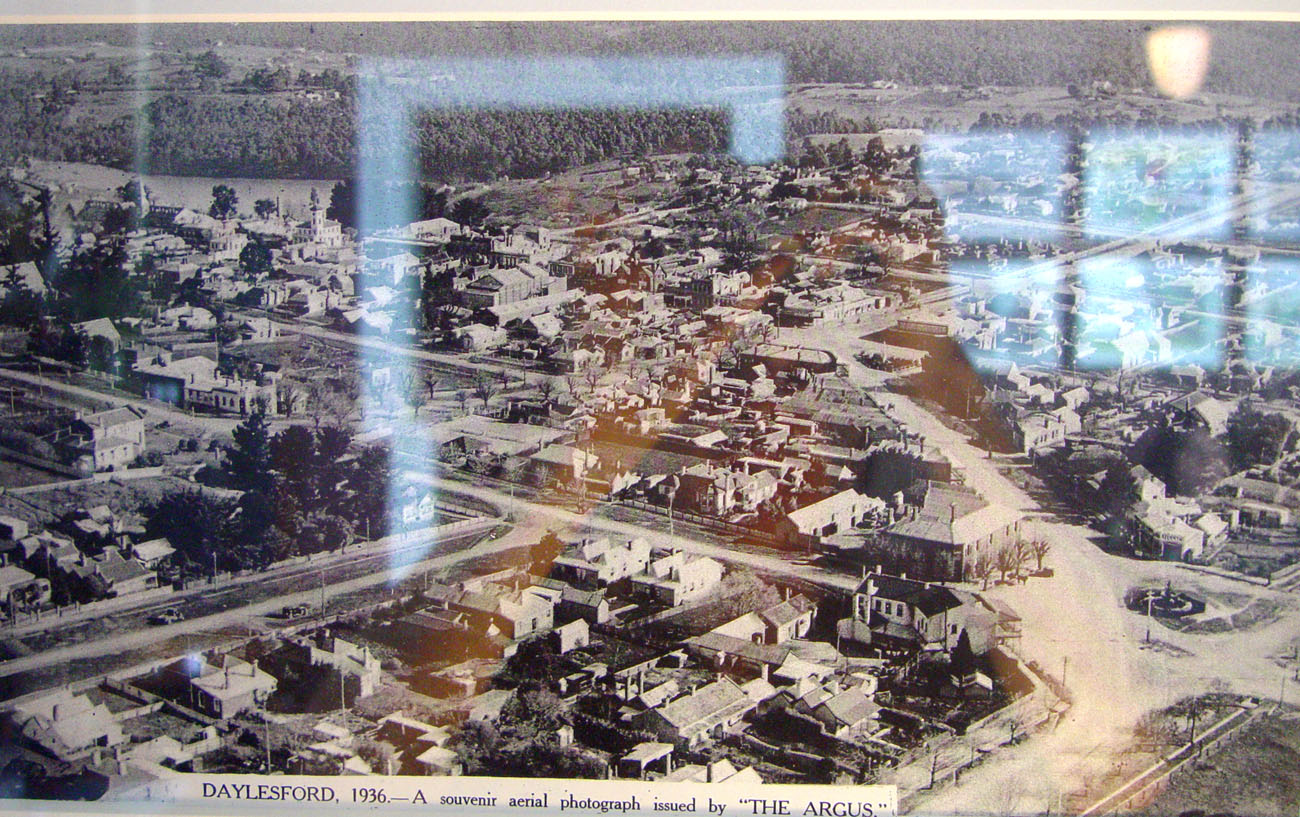 These are two aerial photos of Daylesford, from the Argus in 1936, which are hanging in the Daylesford Hotel. Lots of trees have grown in the last 80 years!

Looking south along Vincent St in 2015. Exotic car clubs often visit Daylesford.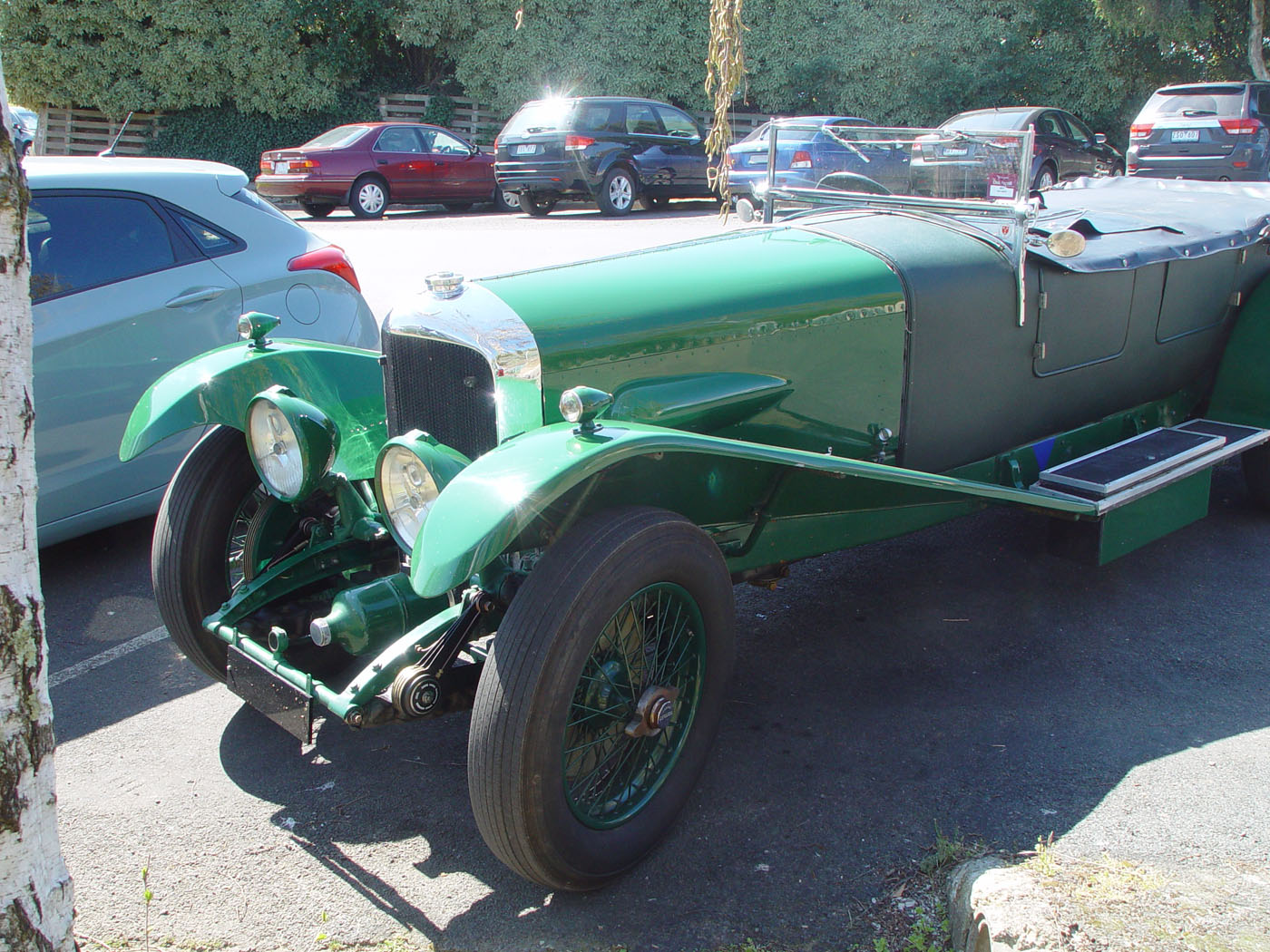 This early 1920s green Bentley was a fine sight in September 2015.

One thinks of Toad of Toad Hall . . .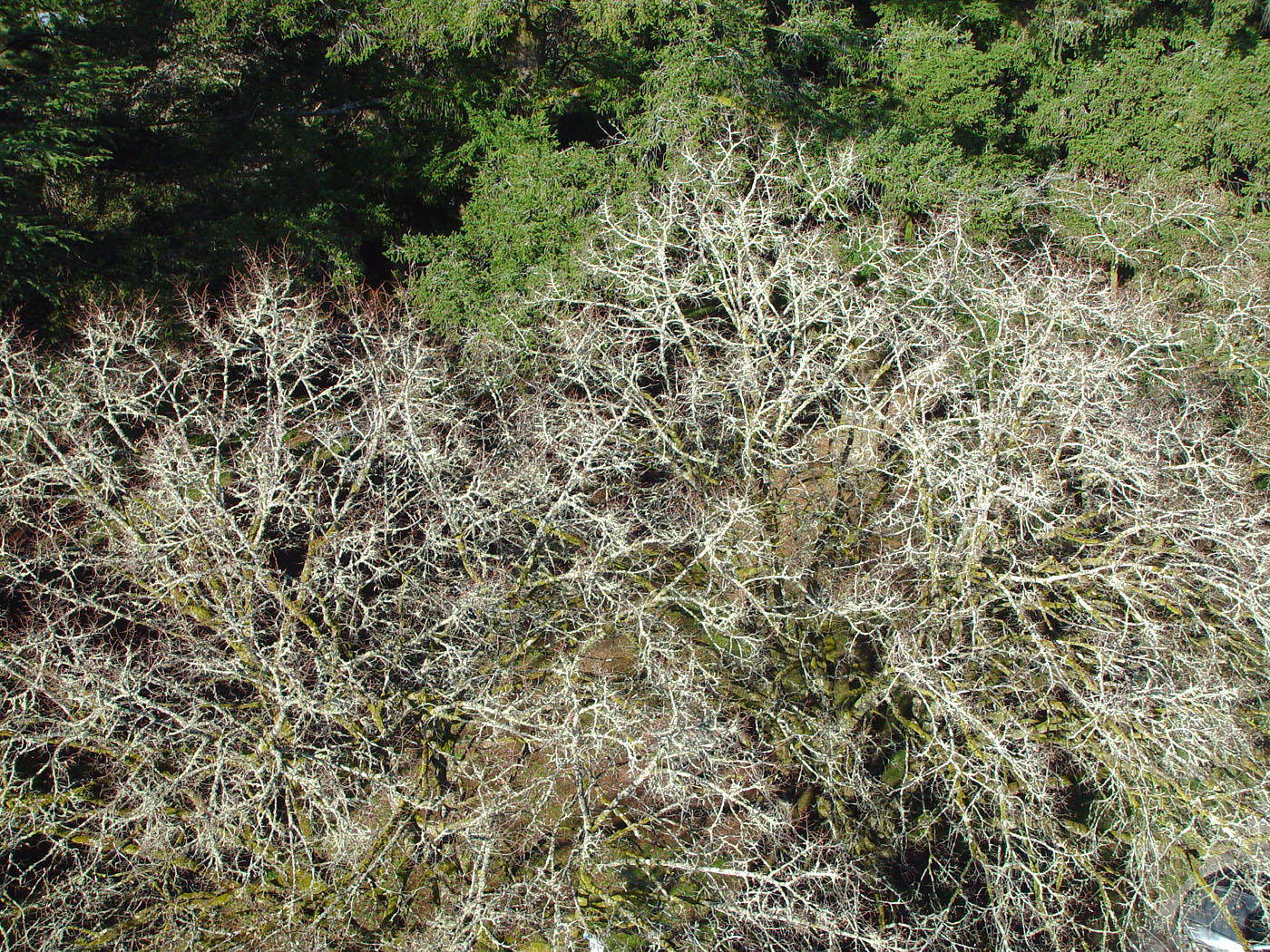 From the lookout tower on Wombat Hill. The trees have grown around it so the best views are now from the ground on the slopes, rather than from the top of the tower.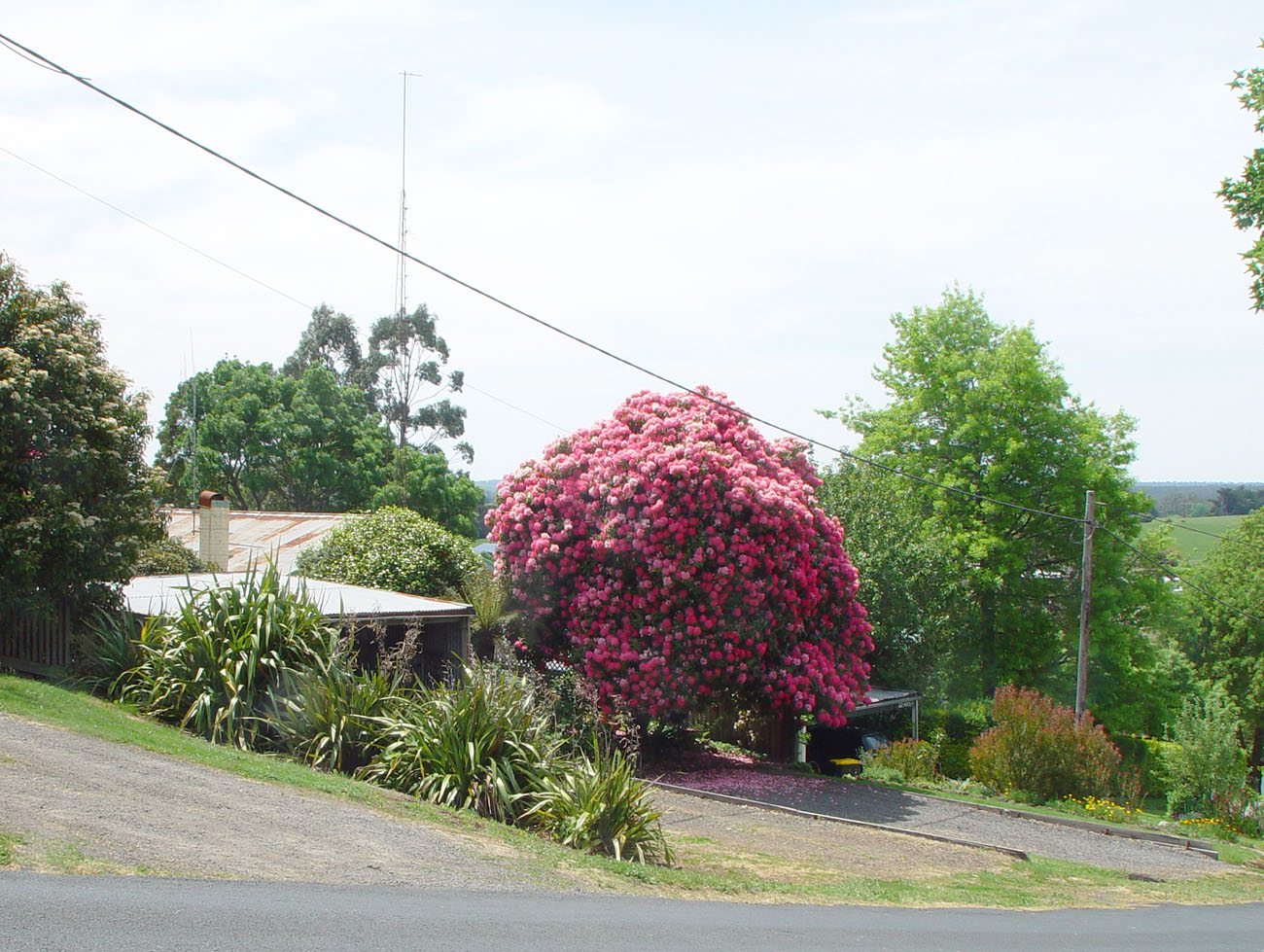 On the eastern slope of Wombat Hill, one of two similarly bright trees - the other is in the back yard.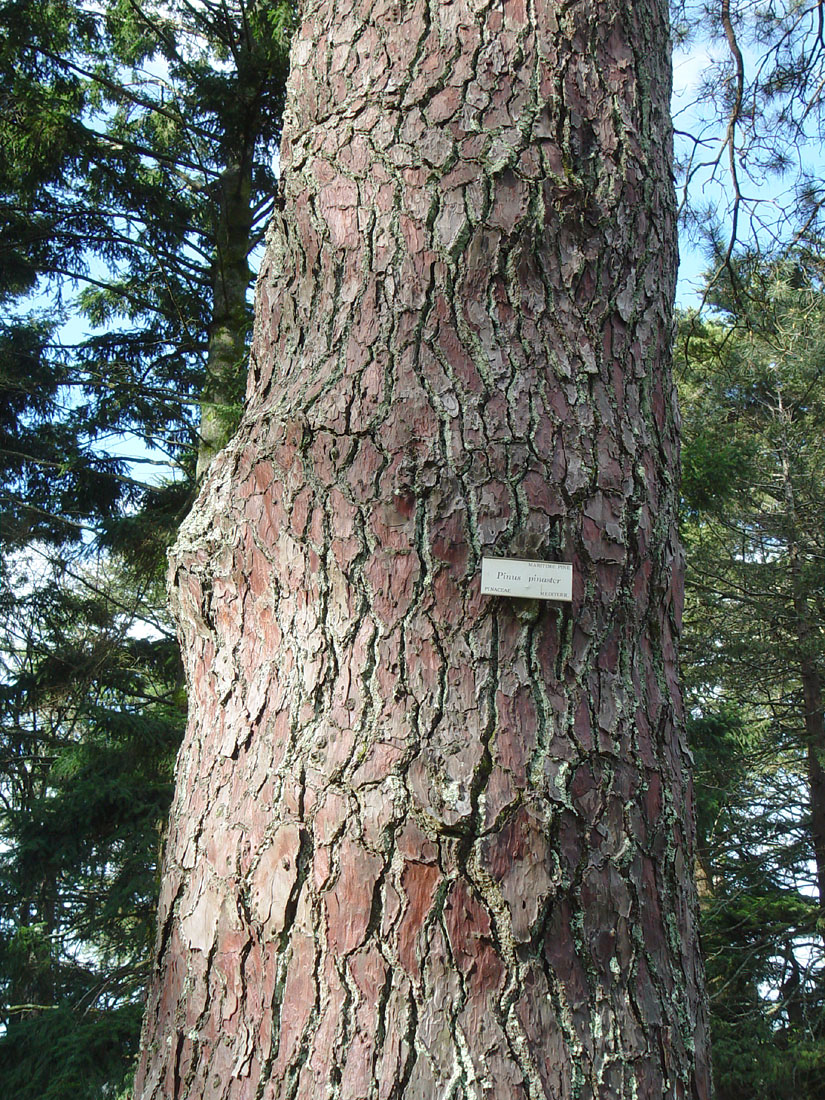 Pinus pinaster - the Maritime Pine - a native of France, Spain and Portugal.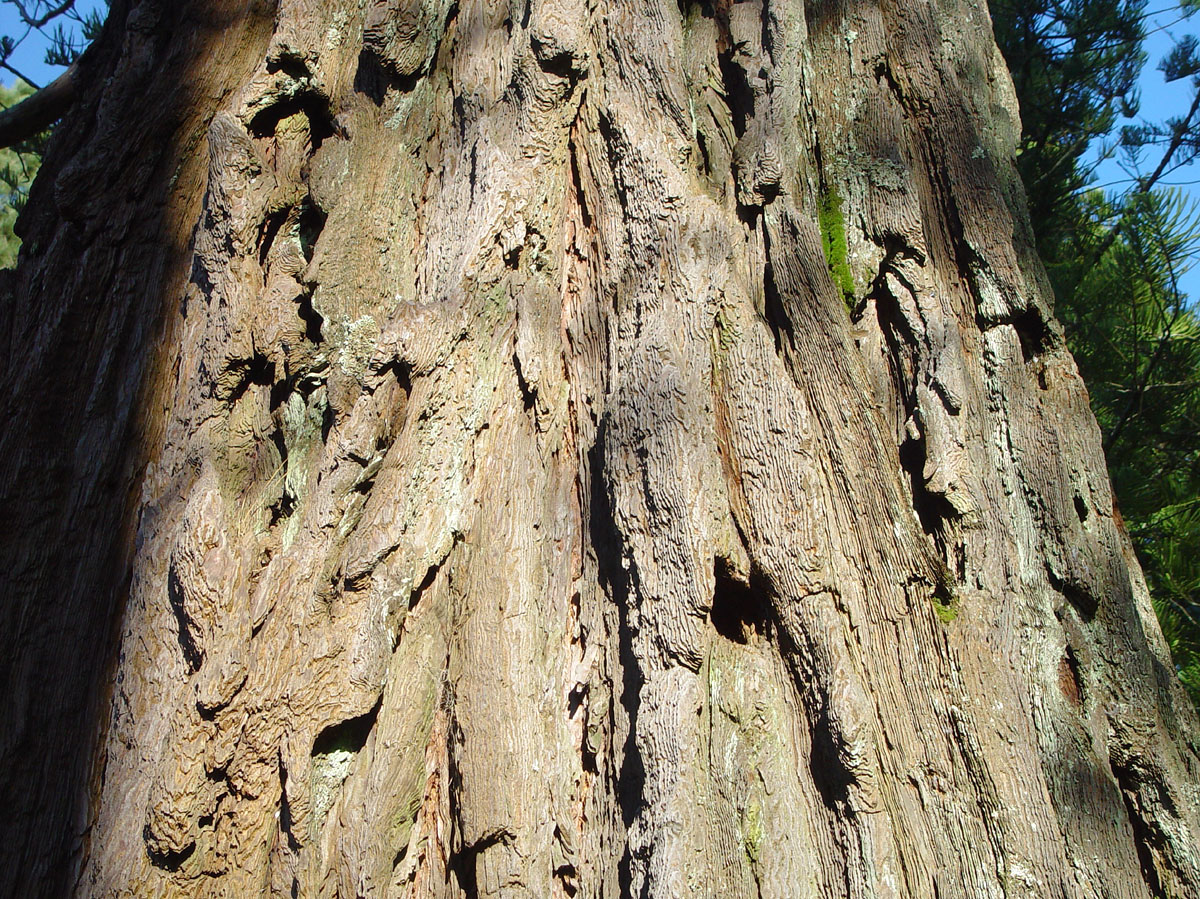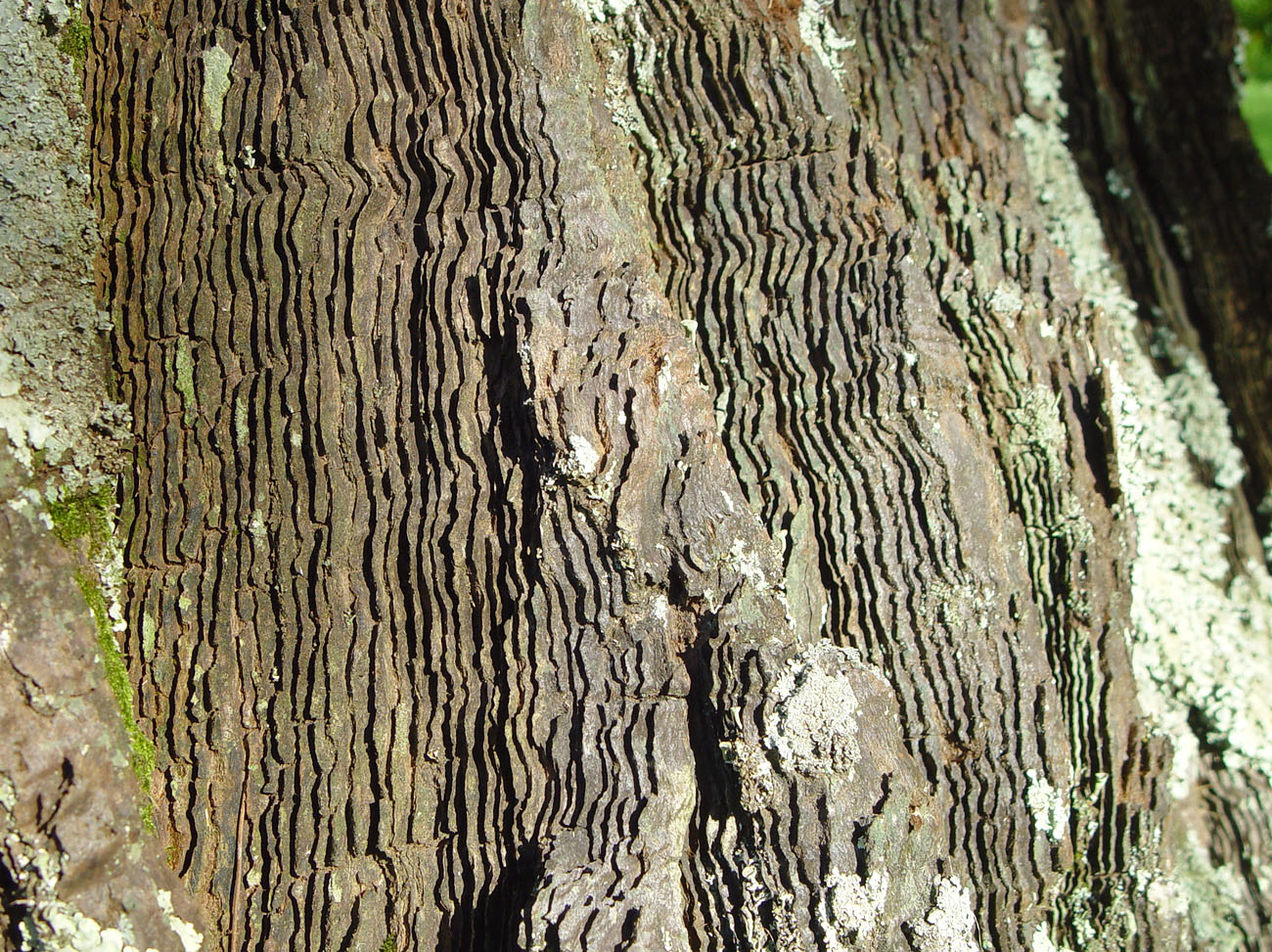 Some quick Internet research makes me think this is a Ponderosa Pine, a native of Western North America.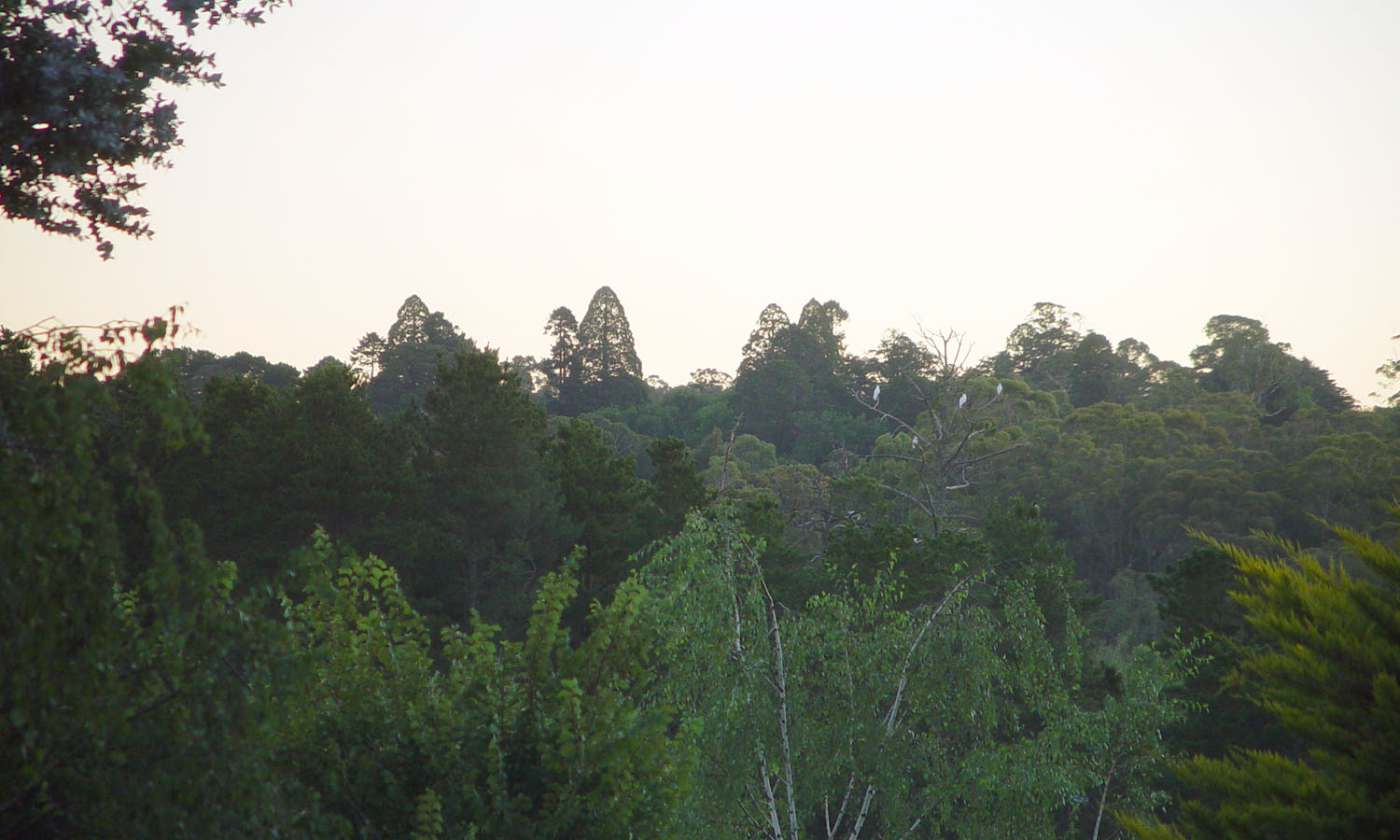 Looking south with the horizon at Victoria Park, where there are some very large conifers - I recall a California or Giant Redwood. There are some of these big North American conifer species in the Ballarat Botanical Gardens, but the geography there is flat, so Daylesford with its hills and more extensive plantings of these trees is the only place I can think of in Australia where such trees can be seen at the horizon.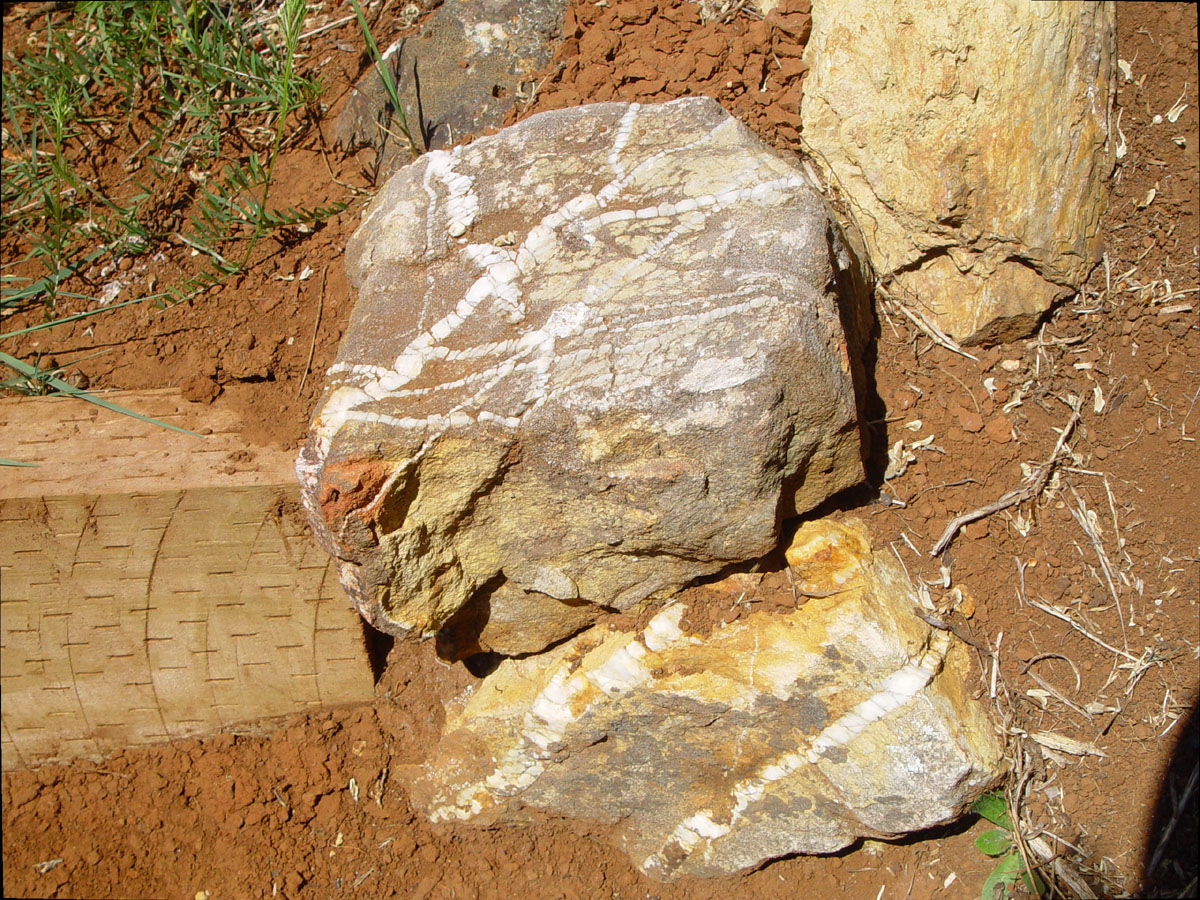 Some quartz infused sedimentary rock, Italian Hill, about 1km south of Wombat Hill.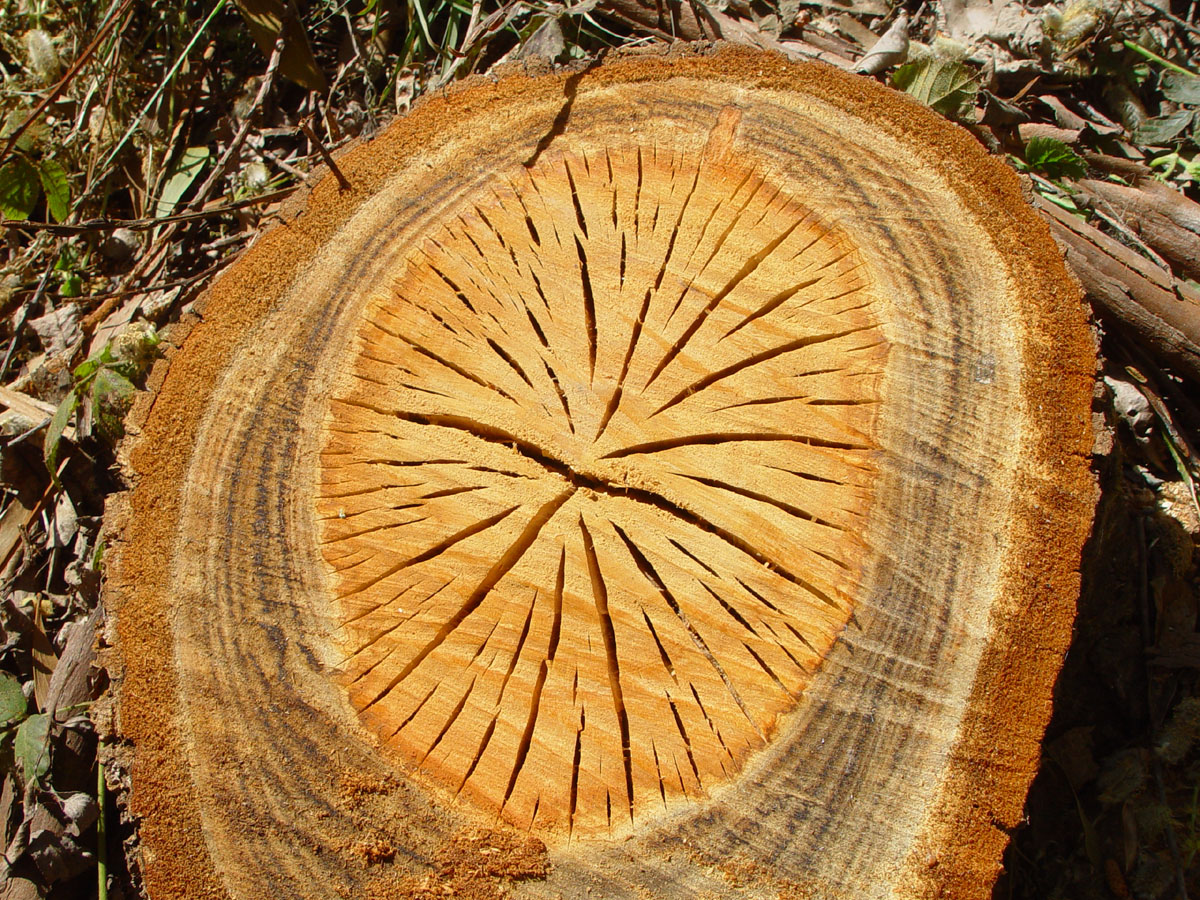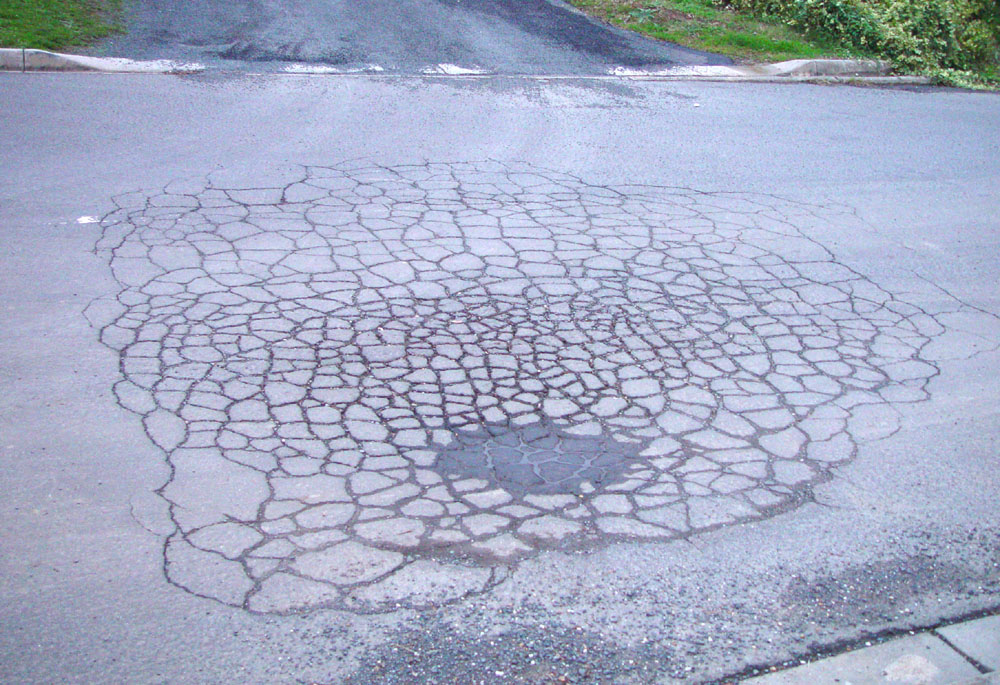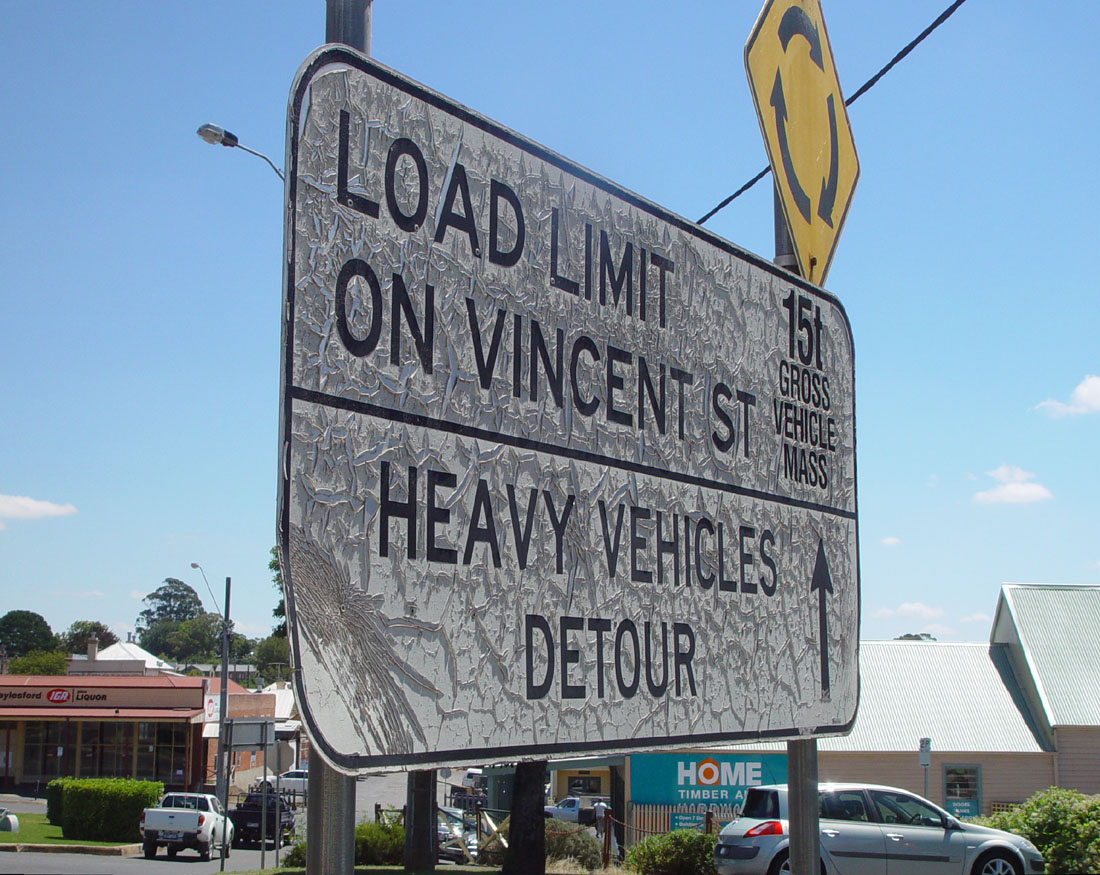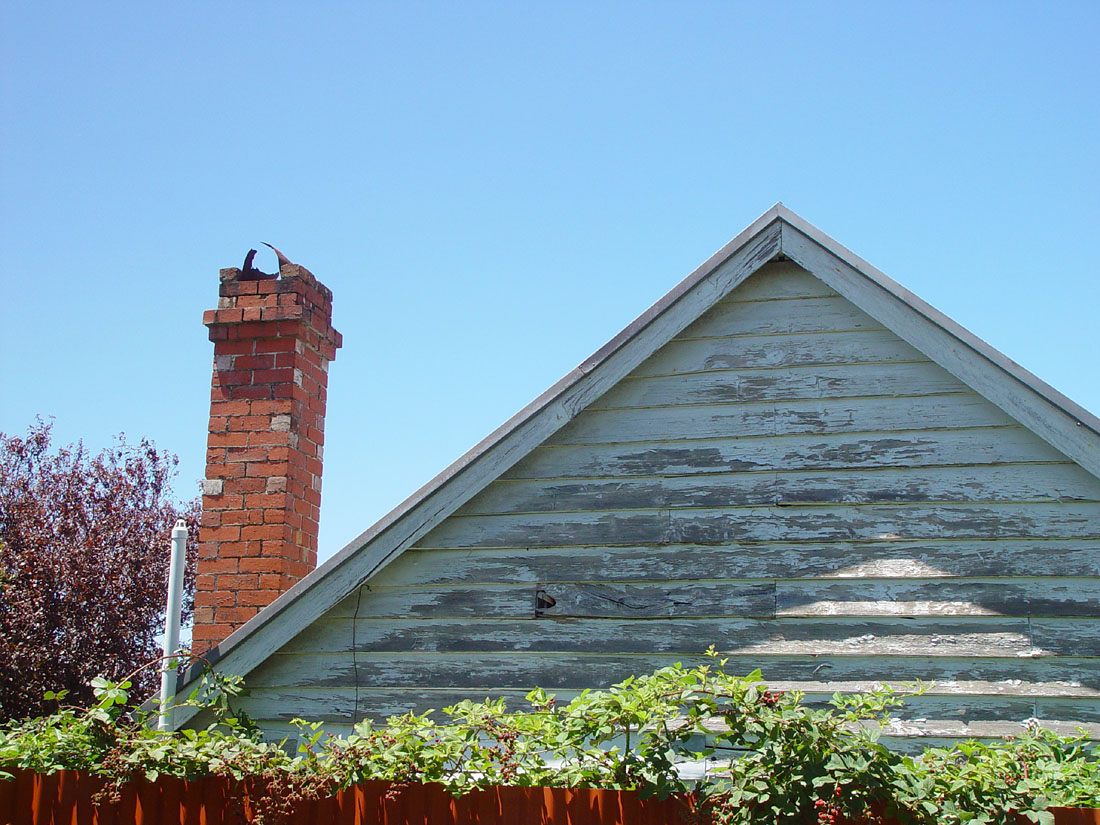 Succulents and jonquils in the garden of 13 Albert St. In January 2016, the old fence has been replaced and the succulents have been cut back, but I imagine that they will prevail again in the decades to come.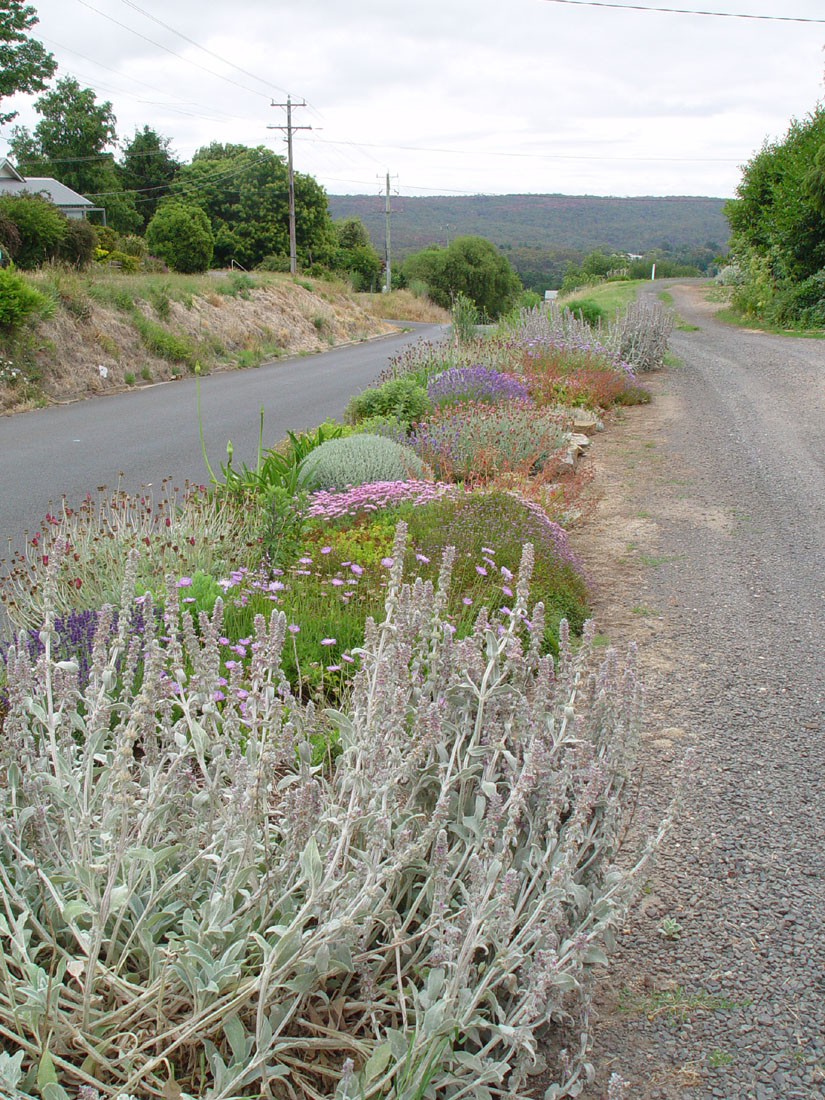 A variegated garden strip on Stanbridge St near Queensberry St.

The brown patches in the forest to the west are from a controlled burn in November 2014.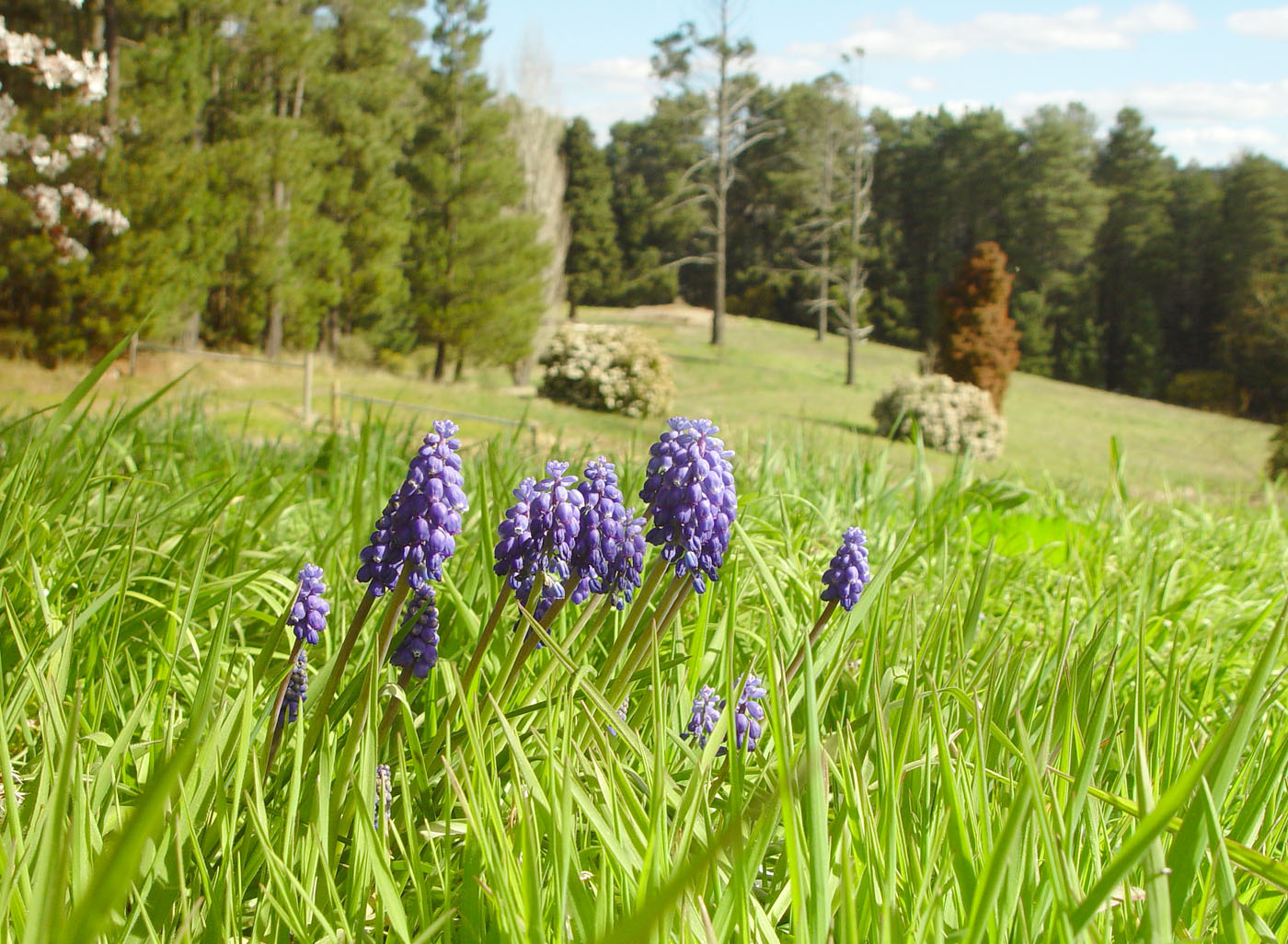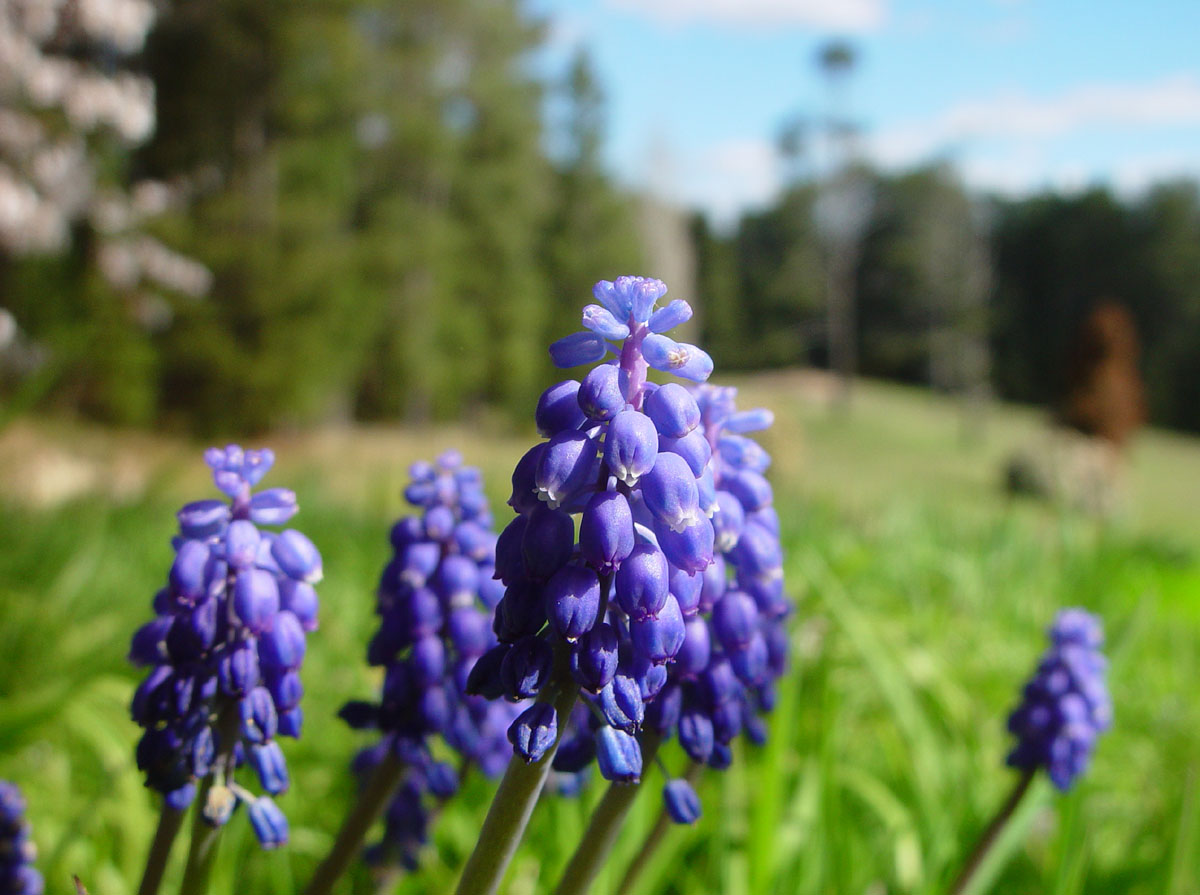 Remnants from gardens of the past, at the corner of Ruthven and Bridport Streets.

In the background are some sequoia - California Redwoods - which are not doing so well in their free-standing isolated setting.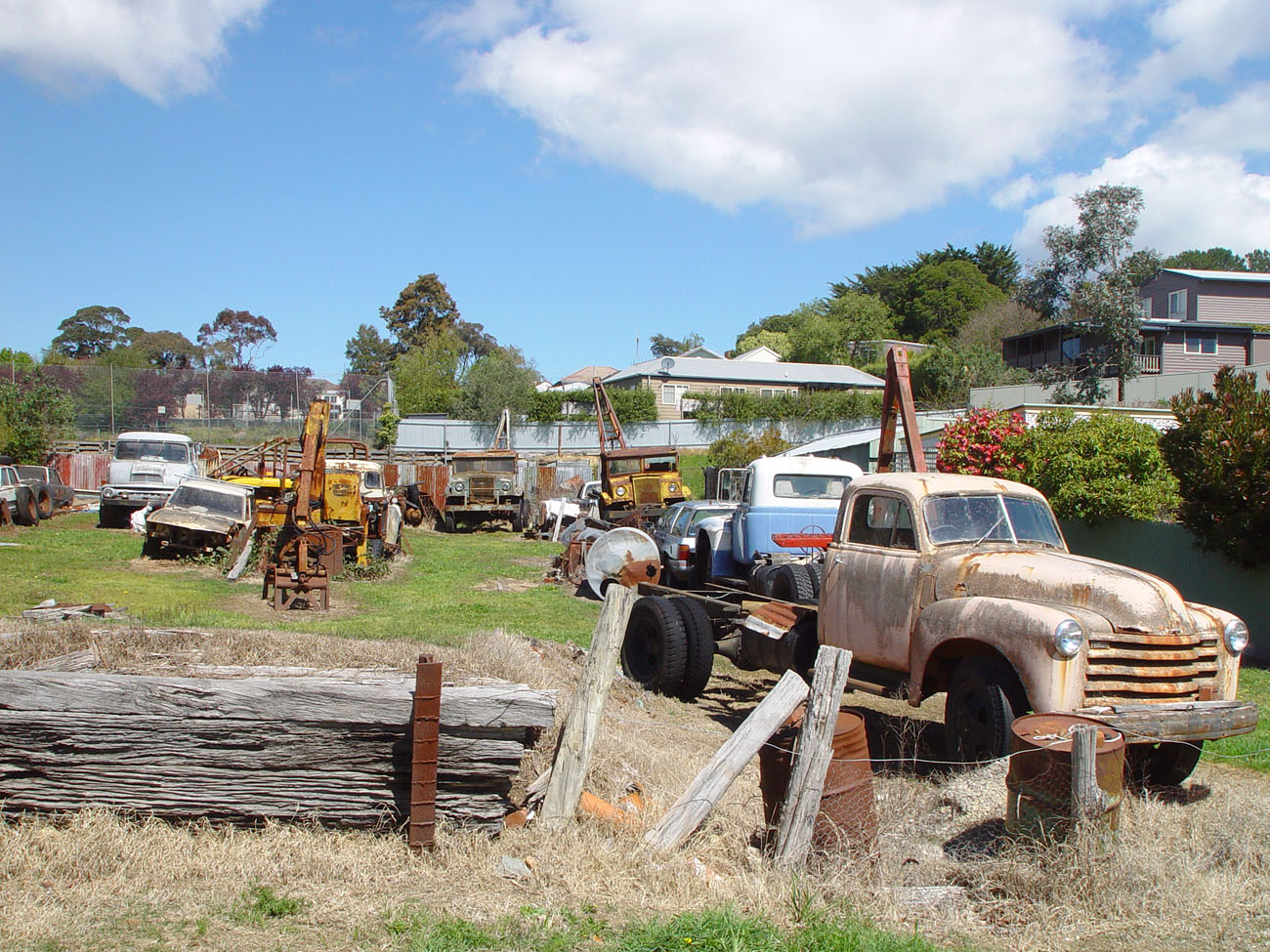 A truck collection in Raglan St.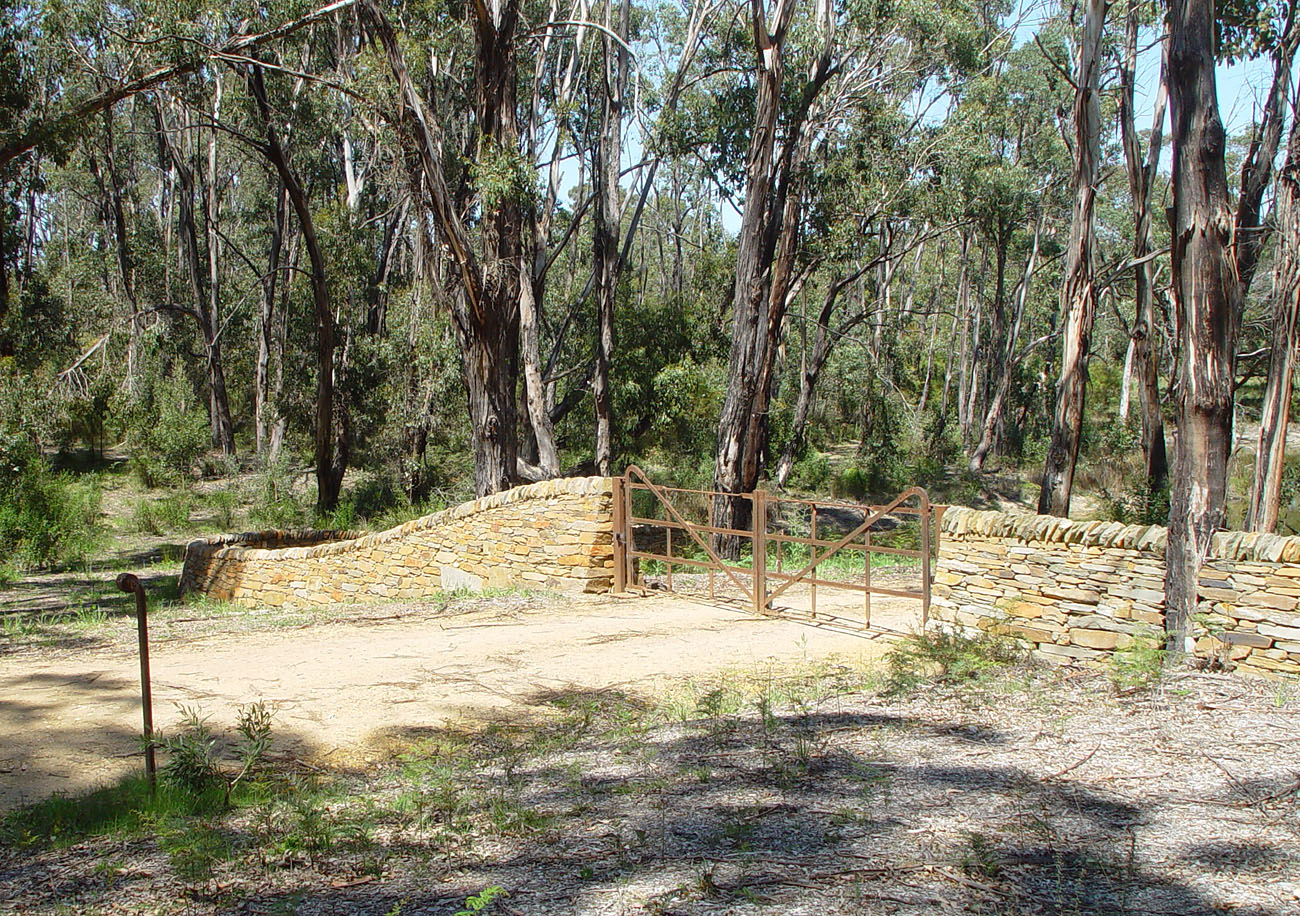 A modern drystone wall, on Coopers Lane, between Daylesford and Musk.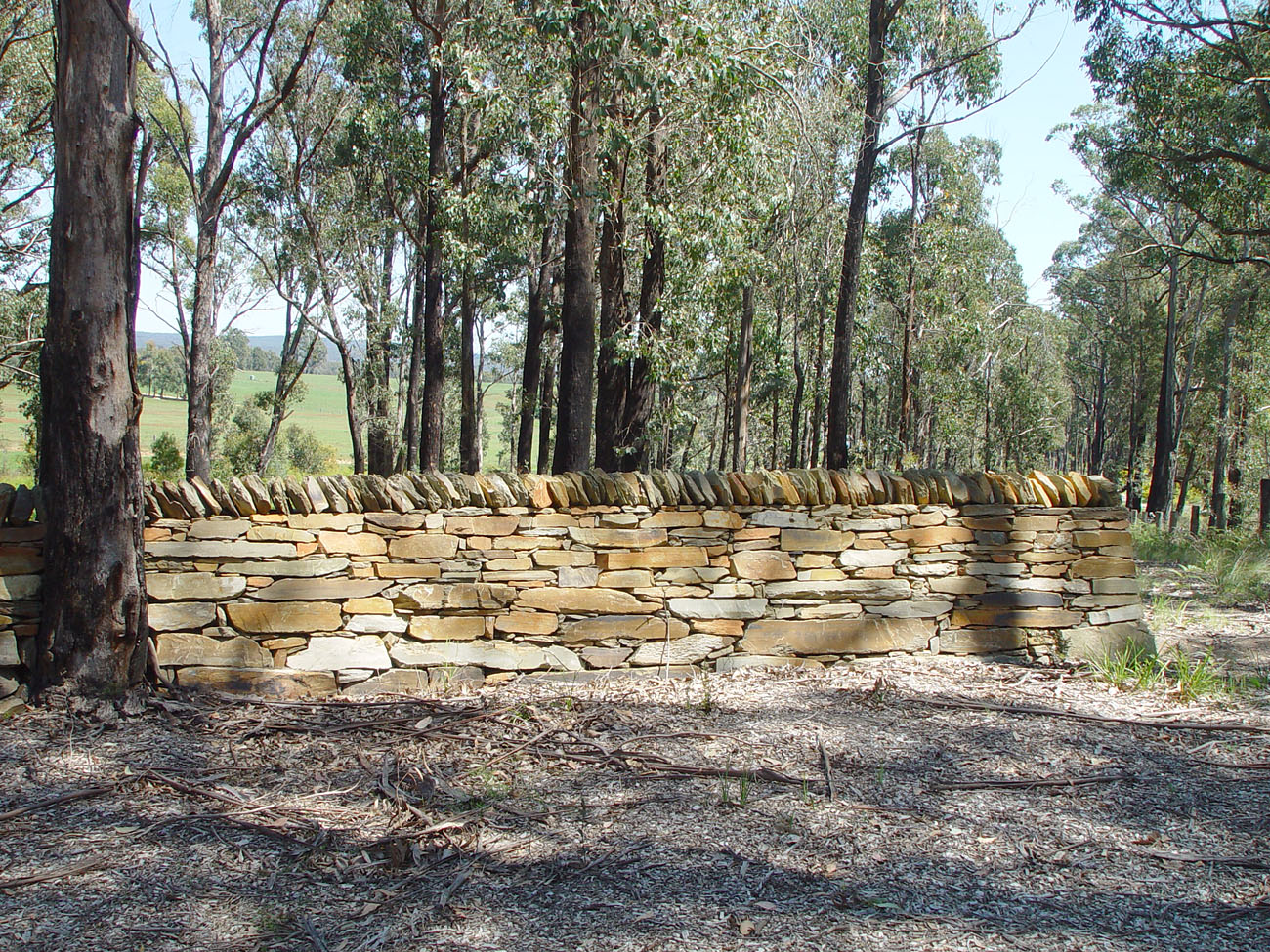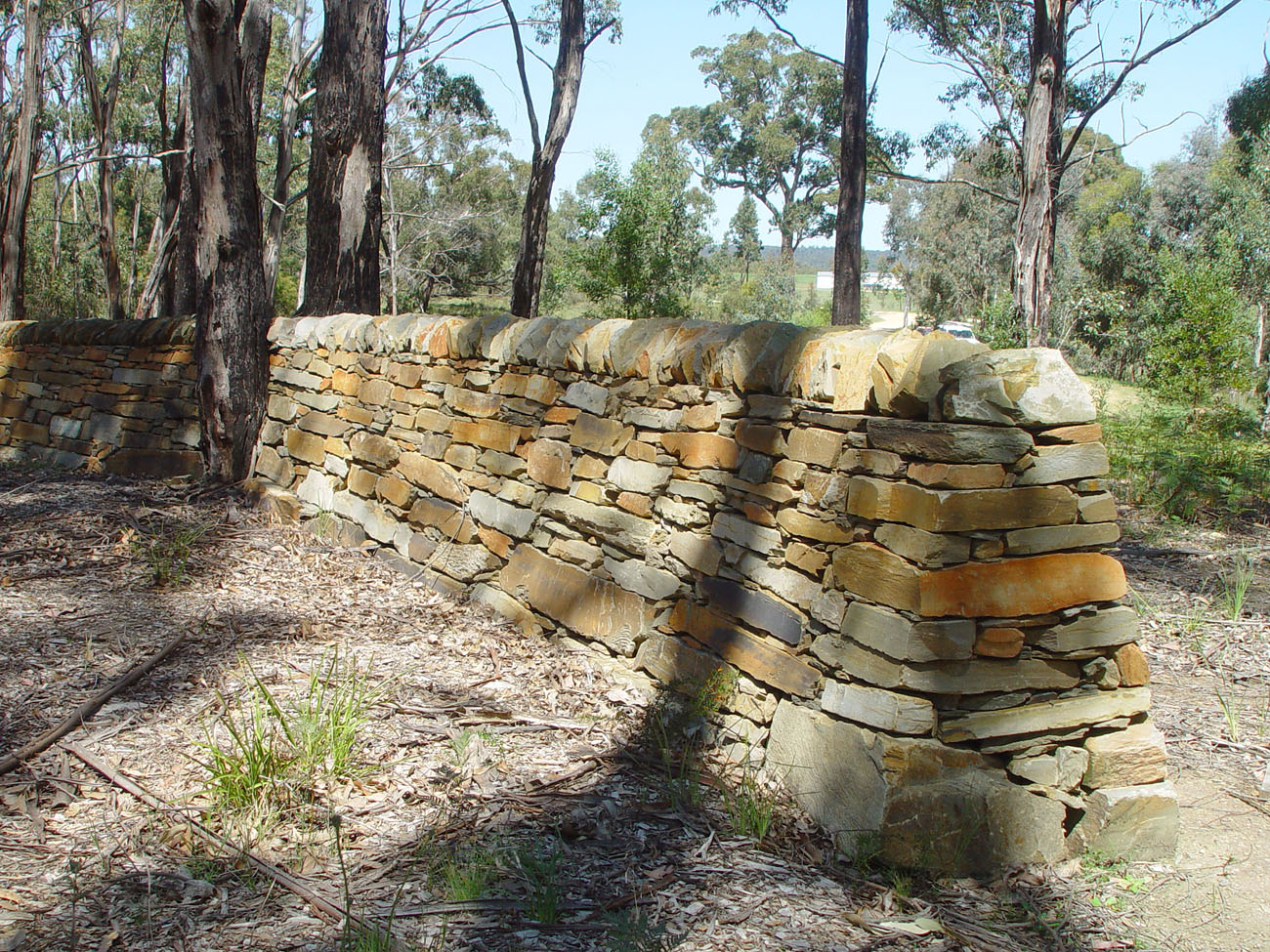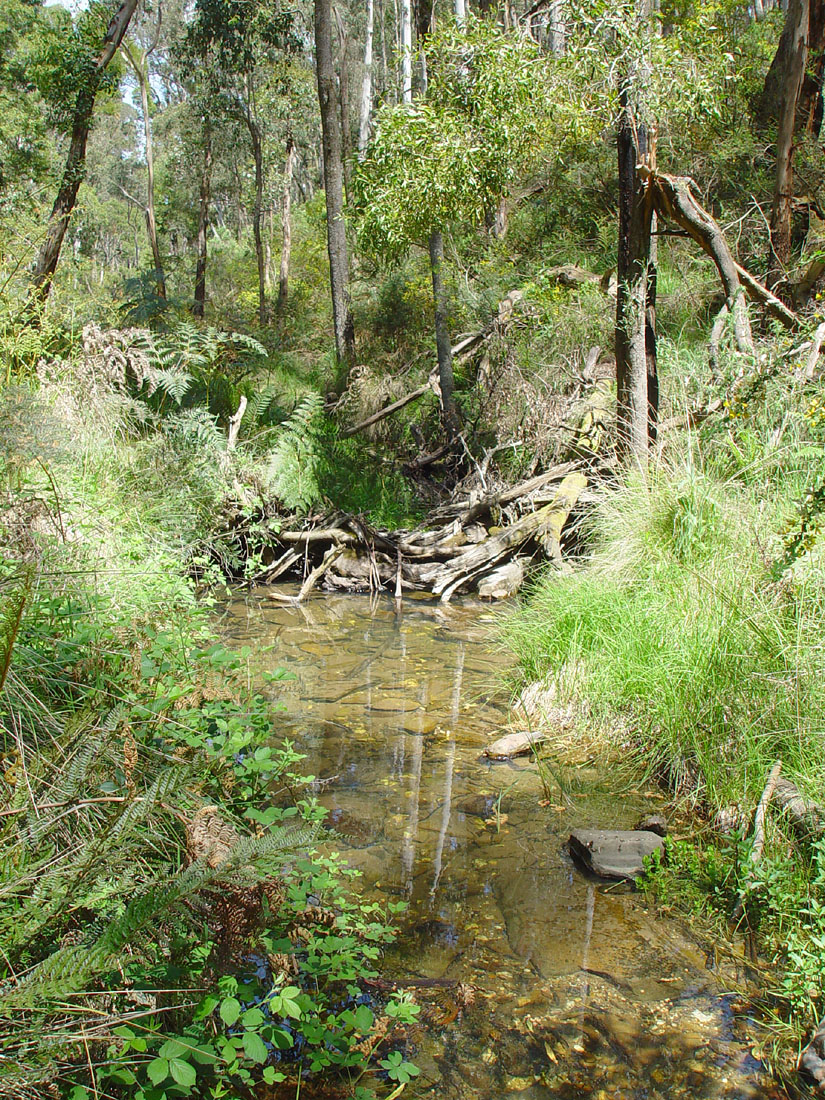 Sailor's Creek, south of Daylesford.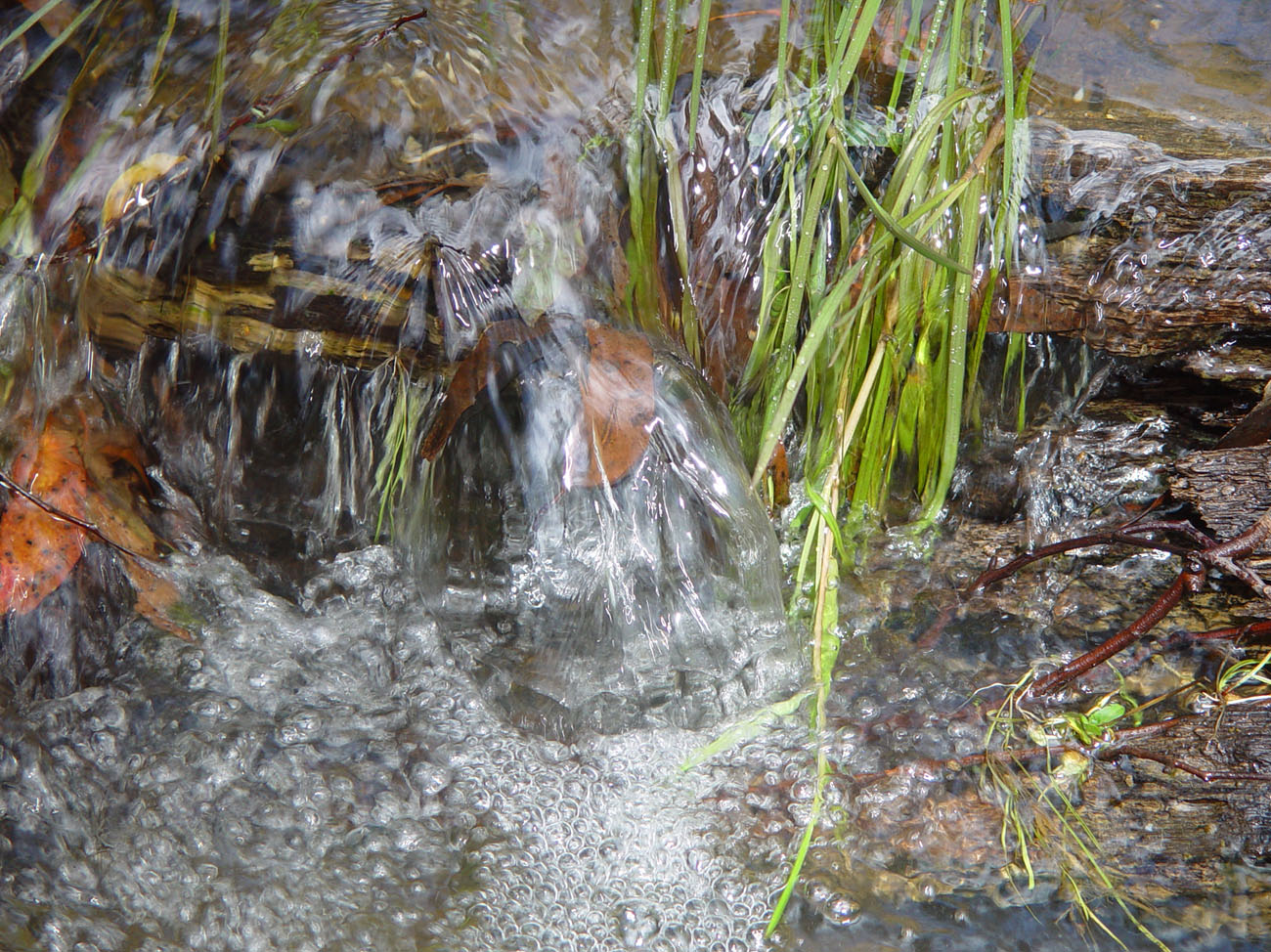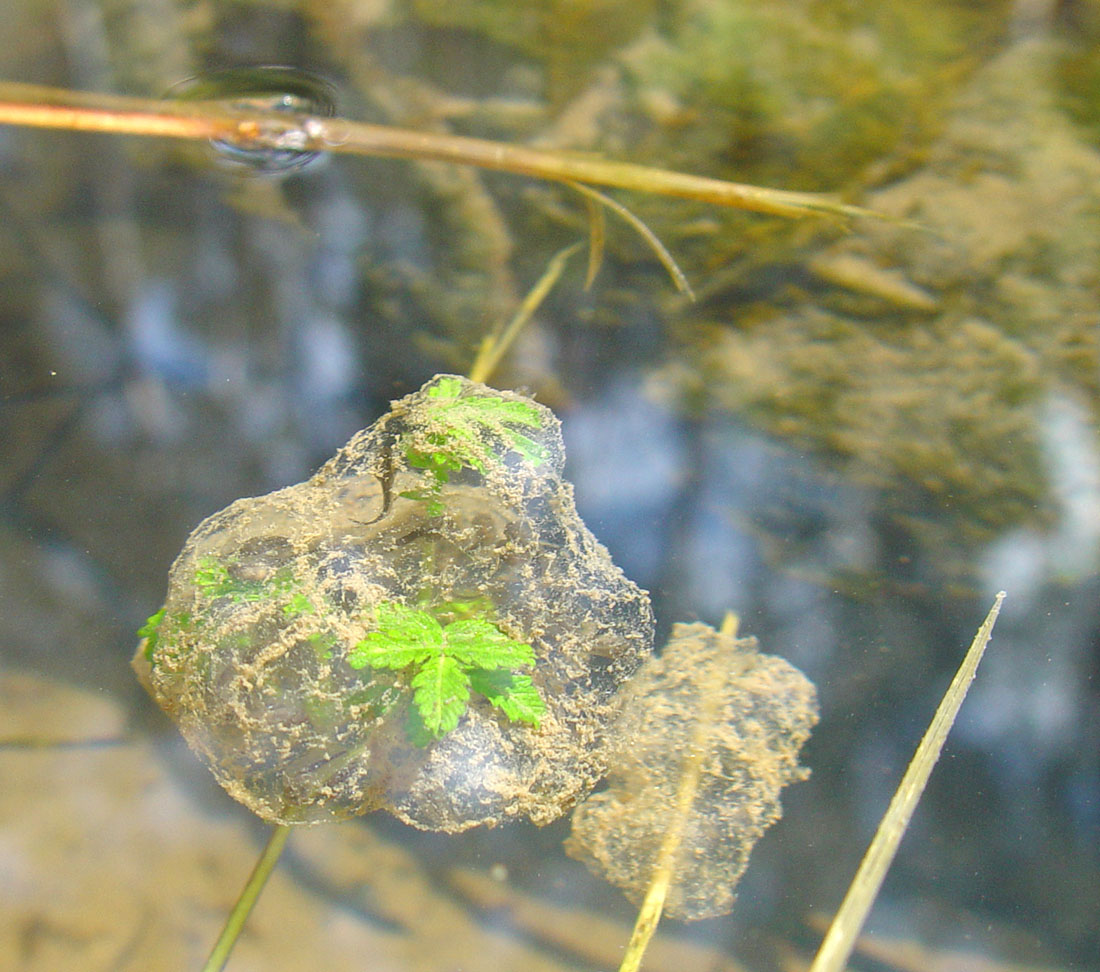 Tadpoles in Sailors Creek. We hear at least three species of frog in Daylesford: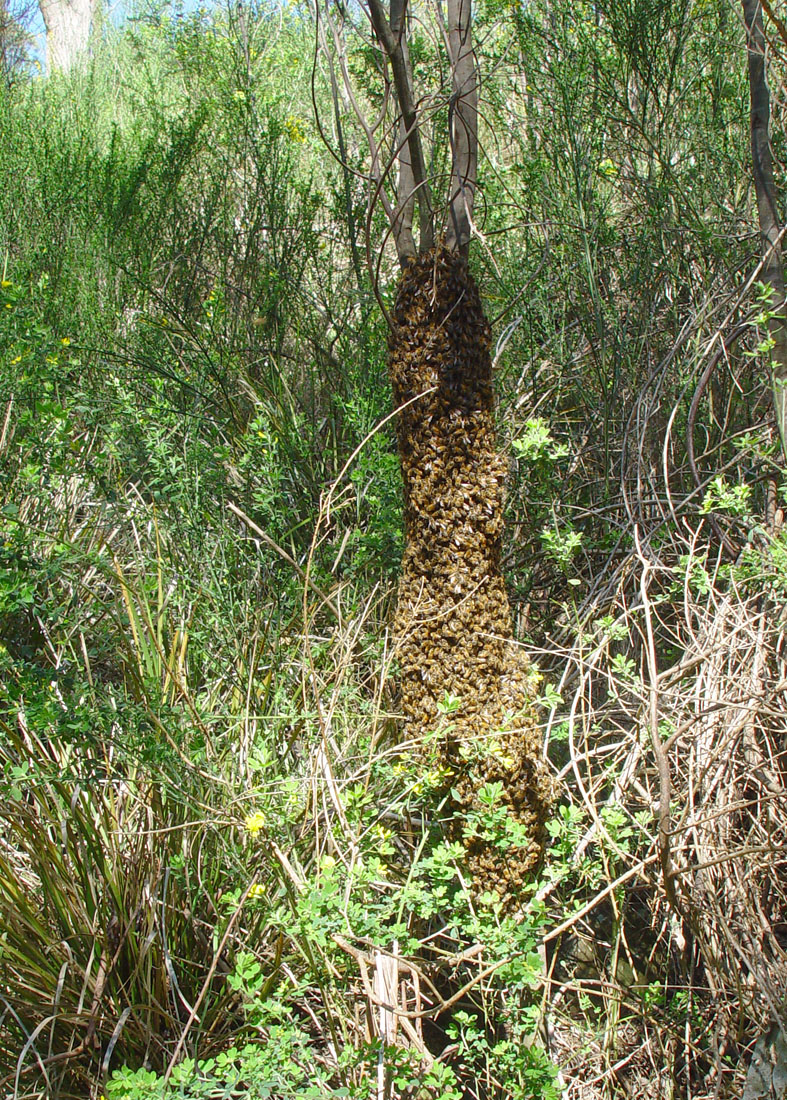 There's a great bushwalk we can do from home - from the Daylesford Lake dam, down Wombat Creek to Twin Bridges (where Wombat and Sailors Creeks pass under the Ballarat Road) and then on the east or west side of Wombat Creek, downstream to Tipperary Springs. Then we can walk back along the other side, or go home via Tipperary Springs Rd.
https://www.google.com.au/maps/@-37.3375559,144.1199209,790m/data=!3m1!1e3
This was a swarm of bees we saw on one of these walks.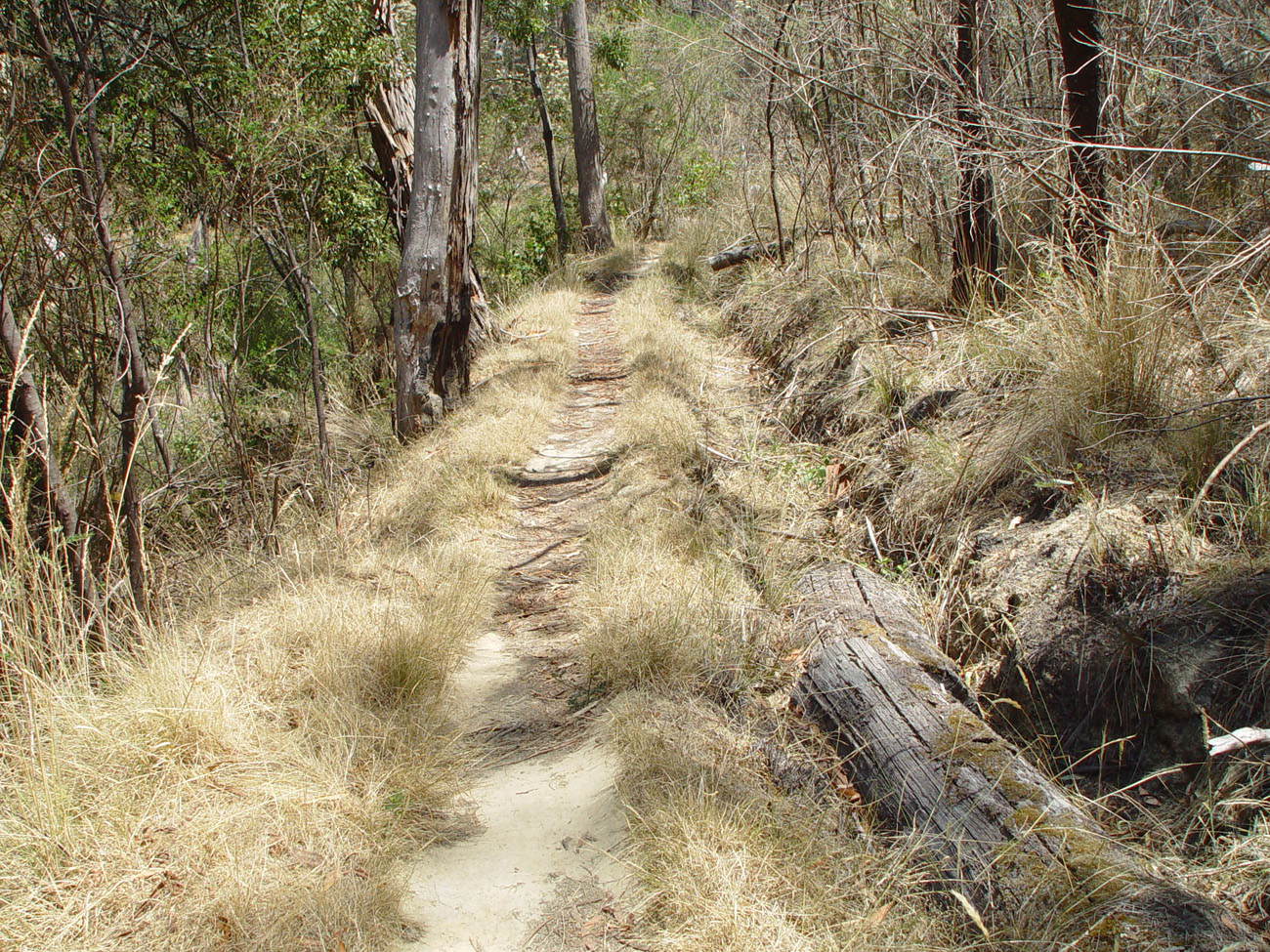 This is on the west side of Wombat Creek, probably around here:
Google Maps
. We are looking upstream towards the Twin Bridges end of the track. To the right of the track is a water race, from the gold mining days, which would have been the original reason for the track. Miners need a lot of water for washing their dirt, to find the grains or perhaps nuggets of gold.
According to
100 Years of Daylesford Gold Mining History
(see
../00-daylesford-general/
Chapter 12) water races were a significant part of the mining industry, starting as early as 1857.
"By the late 1860s there were 240 miles of water races serving the diggings in these Daylesford creeks and gullies."

This description matches the race pictured above:
"LIEPOLDS, started lower in Sailors Creek, Wombat Creek junction, and continued along the west bank, just above Tipperary Springs and into the Bald Creek areas. Total length of Liepolds race would be about 20 miles. But they had another: Bald Hill to Basalt".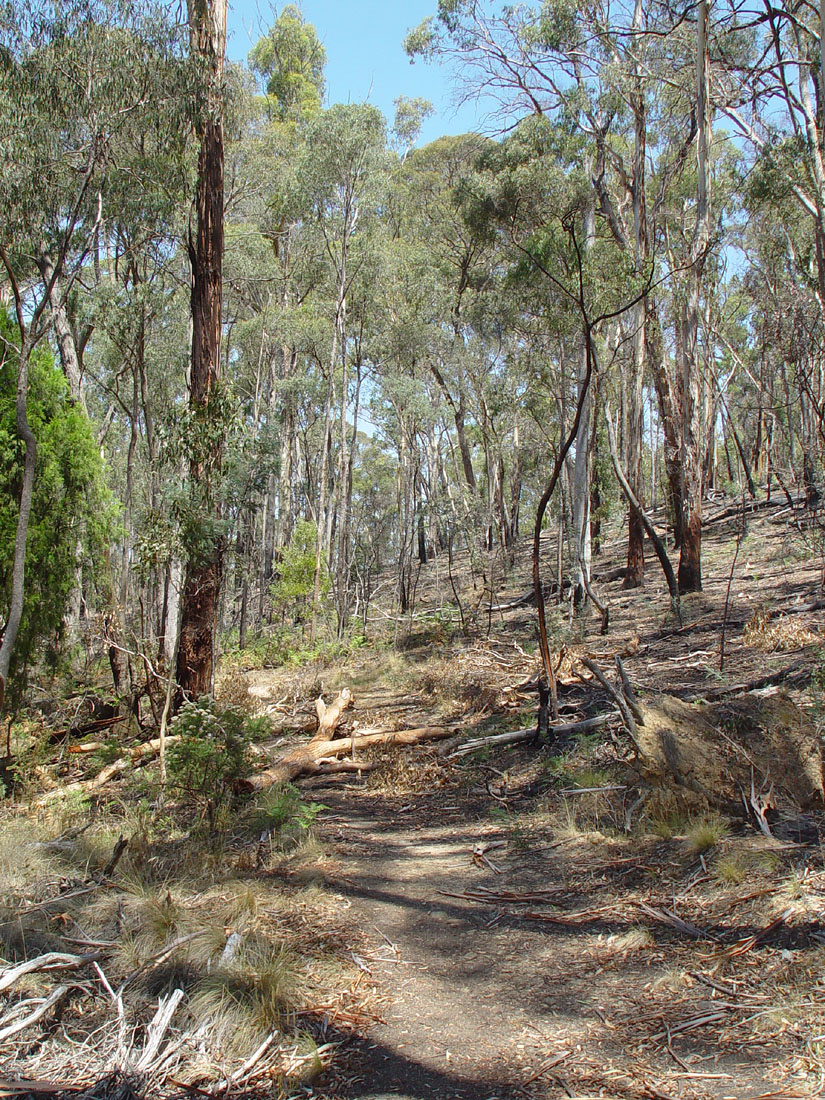 Here are some pictures along the same track, from late 2015, of a tree branch which had fallen some months before, with the bark drying and revealing twisted and wavy patterns which are not visible in the trunk of the tree it came from.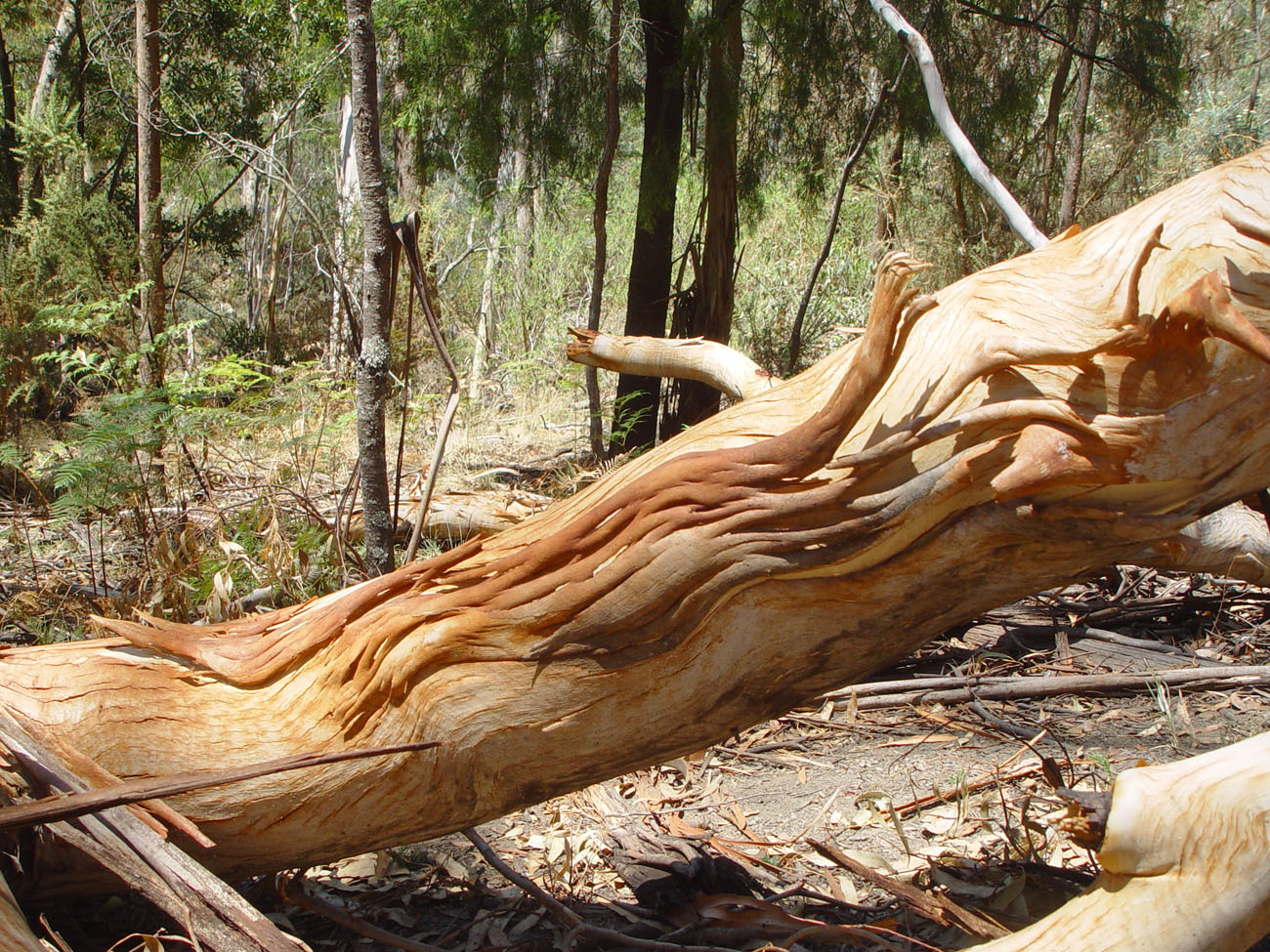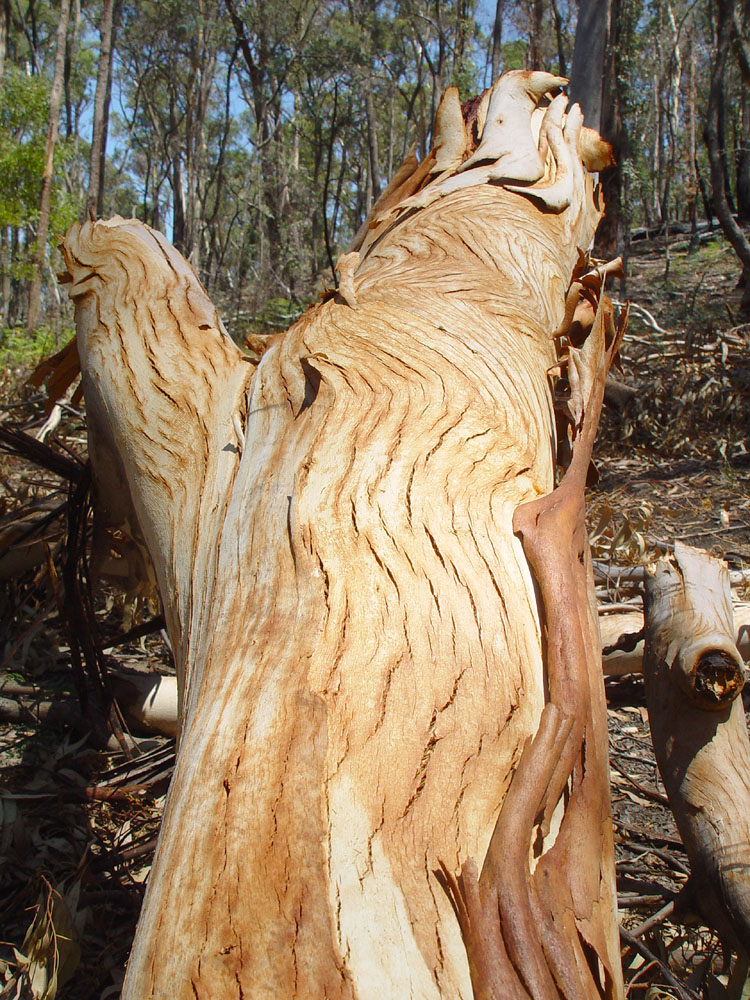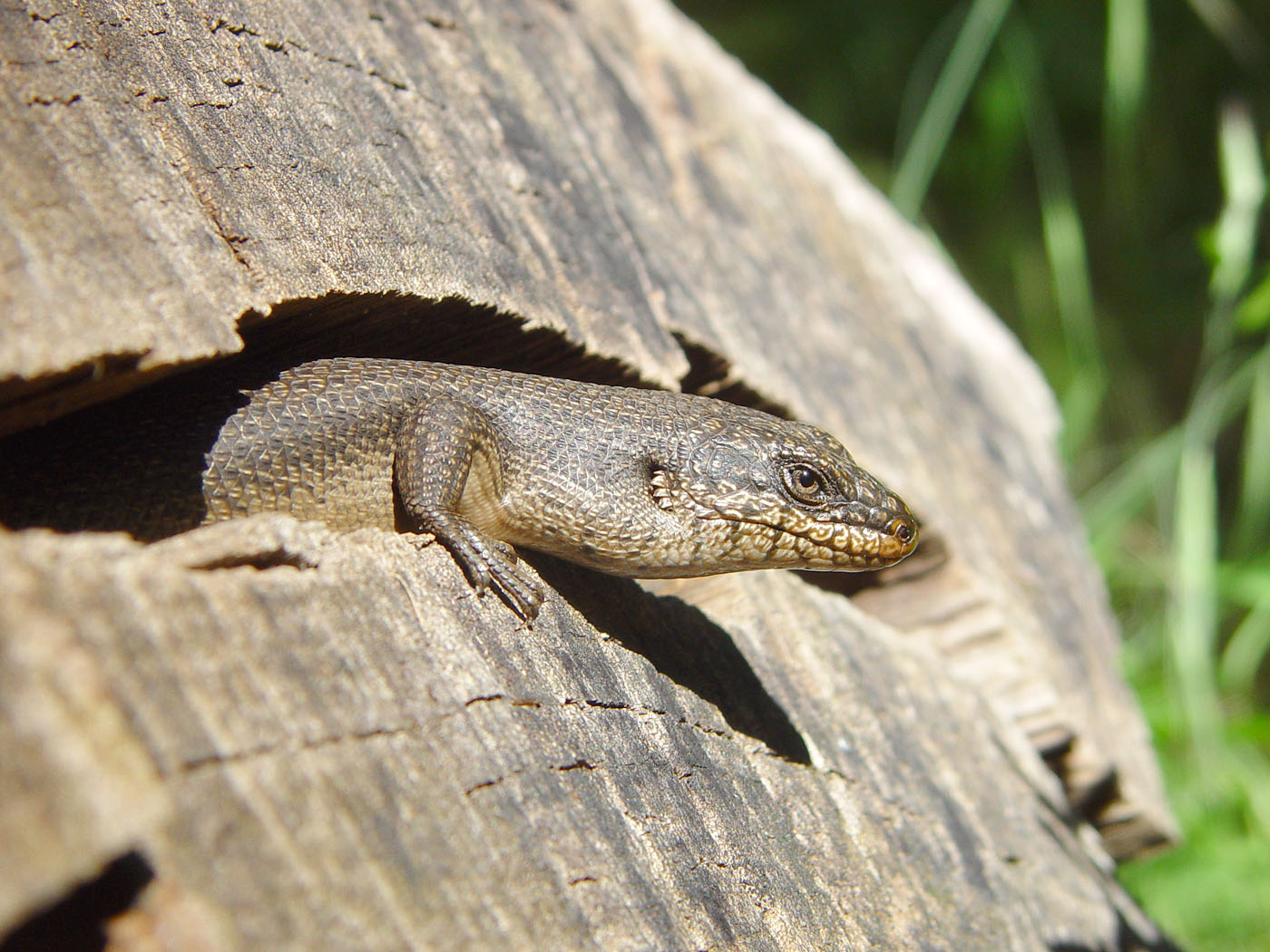 On another day, along the path to the east of Wombat creek between Twin Bridges and Tipperary Springs, we found this lizard, which was probably about 20cm long.

This is one of several pages concerning Daylesford and places nearby. The index for those pages is here:
../
.
~~~ooo000ooo~~~