2011 Japanese Nuclear Crisis
Click
this link
to go straight to the Wind Prediction section, which has a link to the Finnish Meteorological Institutes's up-to-date and easy-to-view wind predictions for the next 36 hours.
2011-04-02 Robin Whittle rw@firstpr.com.au
Introduction
Contents
[#wind]
Wind predictions and current observations

[#radiation]
Radiation levels and real-time monitors
[#weather]
Weather information
[#news]
News sites
[#techsites]
Technical sites
[#videos]
Videos

[#forums]
Discussion forums
[#decayheat]
Decay heat and some explanation of the crisis
[#images]
Images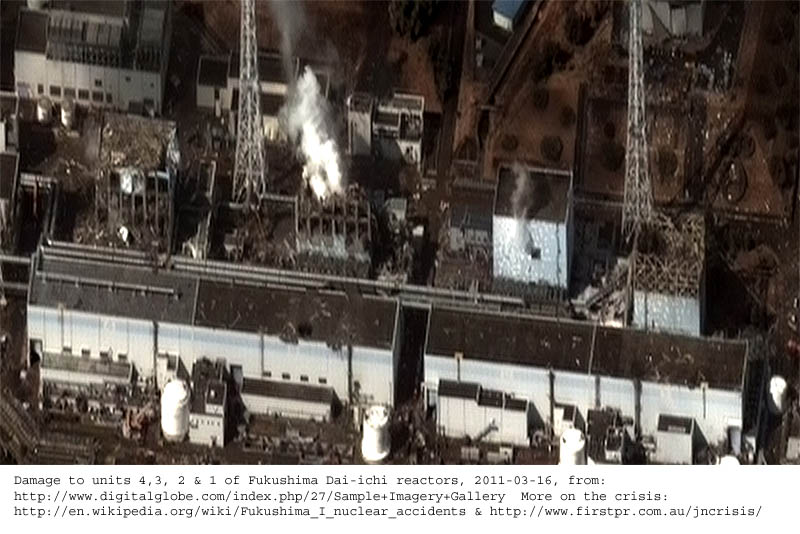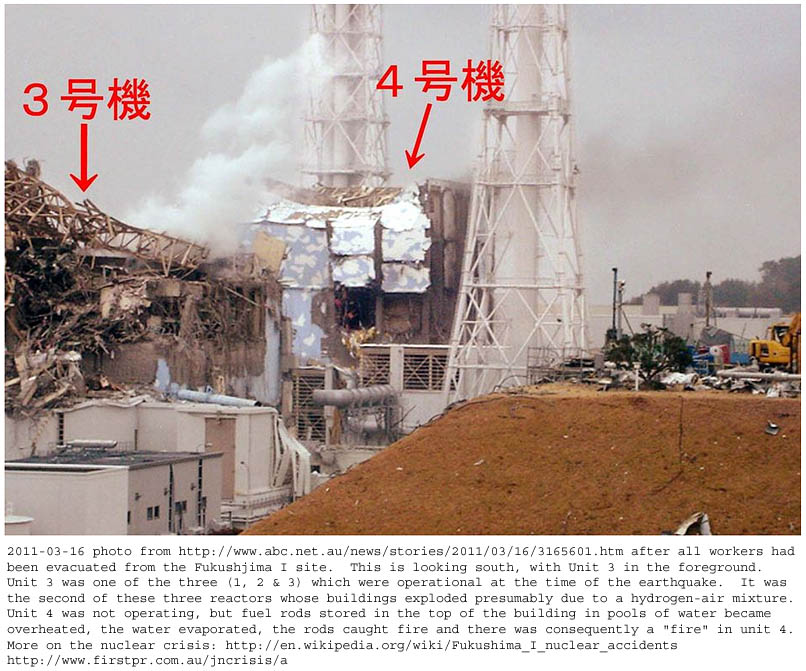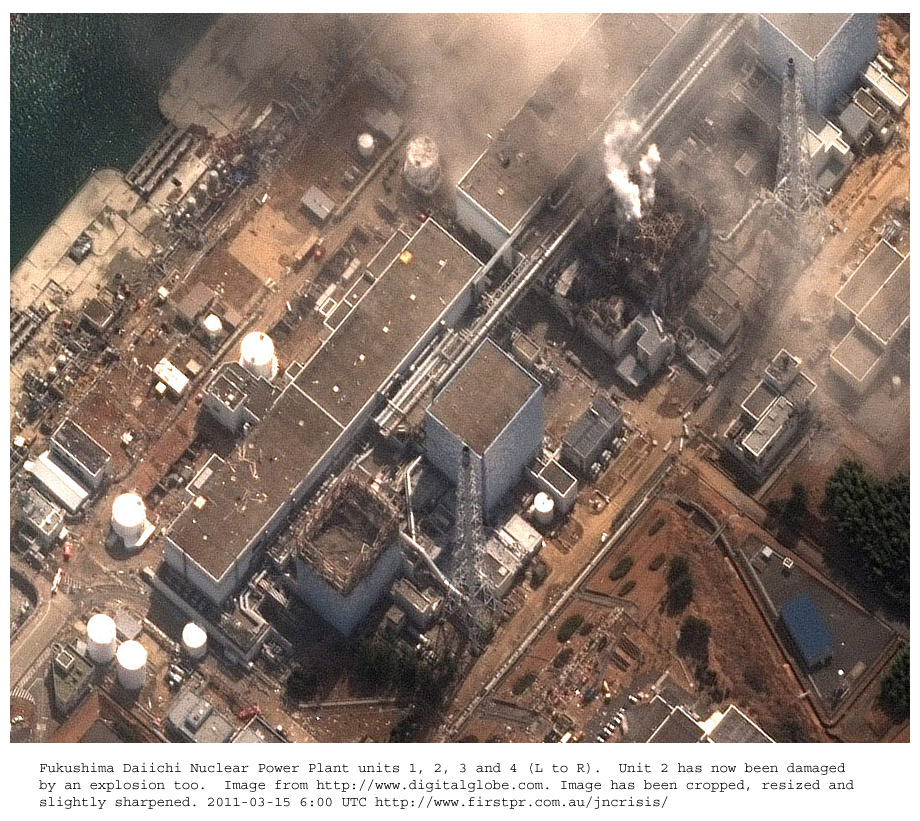 Latest developments and a few comments
[#latest]
Most recent entry
[#dangers]
Dangers of various forms of power
Update history:
2011 March 15: Initial version.
2011 March 16 and 17: Added lots of stuff.
2011 March 18 Fixed mistaken statement about melted fuel (which is not highly refined, and so contains a few percent fissile material) creating a bomb-like explosion.
2011 March 19 Added table of radiation exposures.
2011 March 20. Created separate Wind section and moved it to the top. Linked to the Finnish Meteorological Institutes's easy-to-use page, and to the wind section of the WP article.
2011 March 21-22. Added some sites with radiation monitoring.
2011 March 25. Added link to VLC video player and made local copies of videos which were previously links to other sites.
2011 March 26. Added link and archived copy of photos from the control room etc. taken on 2011-03-23.
2011 April 01. Added link to drone photos from 20th March.
2011 April 02. Added links to Nature and lewis.armscontrolwonk.com.