Photos from Daylesford and Trentham Feb-July 2016

2016-07-10 Robin Whittle rw@firstpr.com.au
This is one of several pages concerning Daylesford and places nearby. The index for those pages is here:
../
.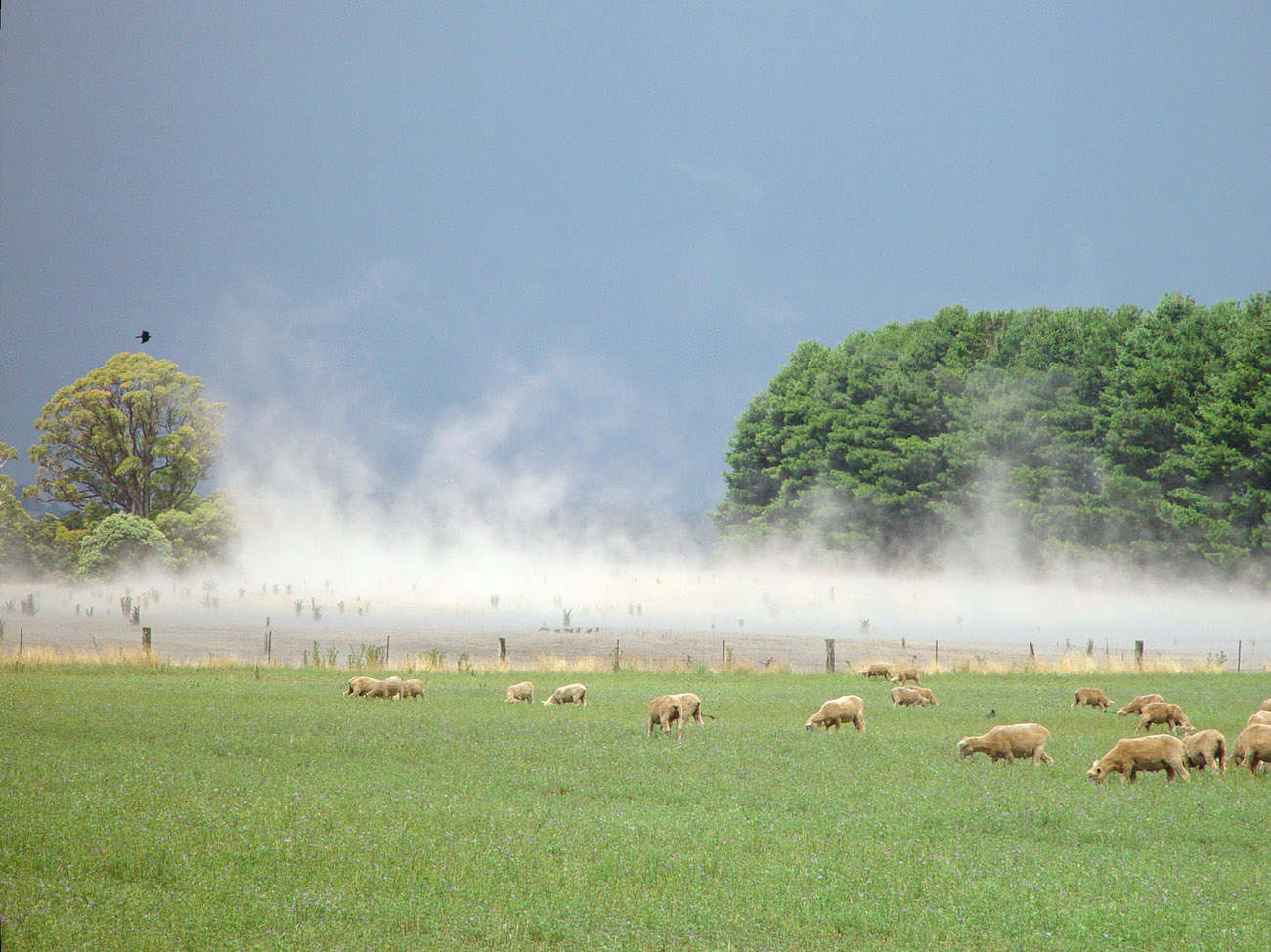 Just after a thunderstorm, north-west of Trentham, 29th January 2016.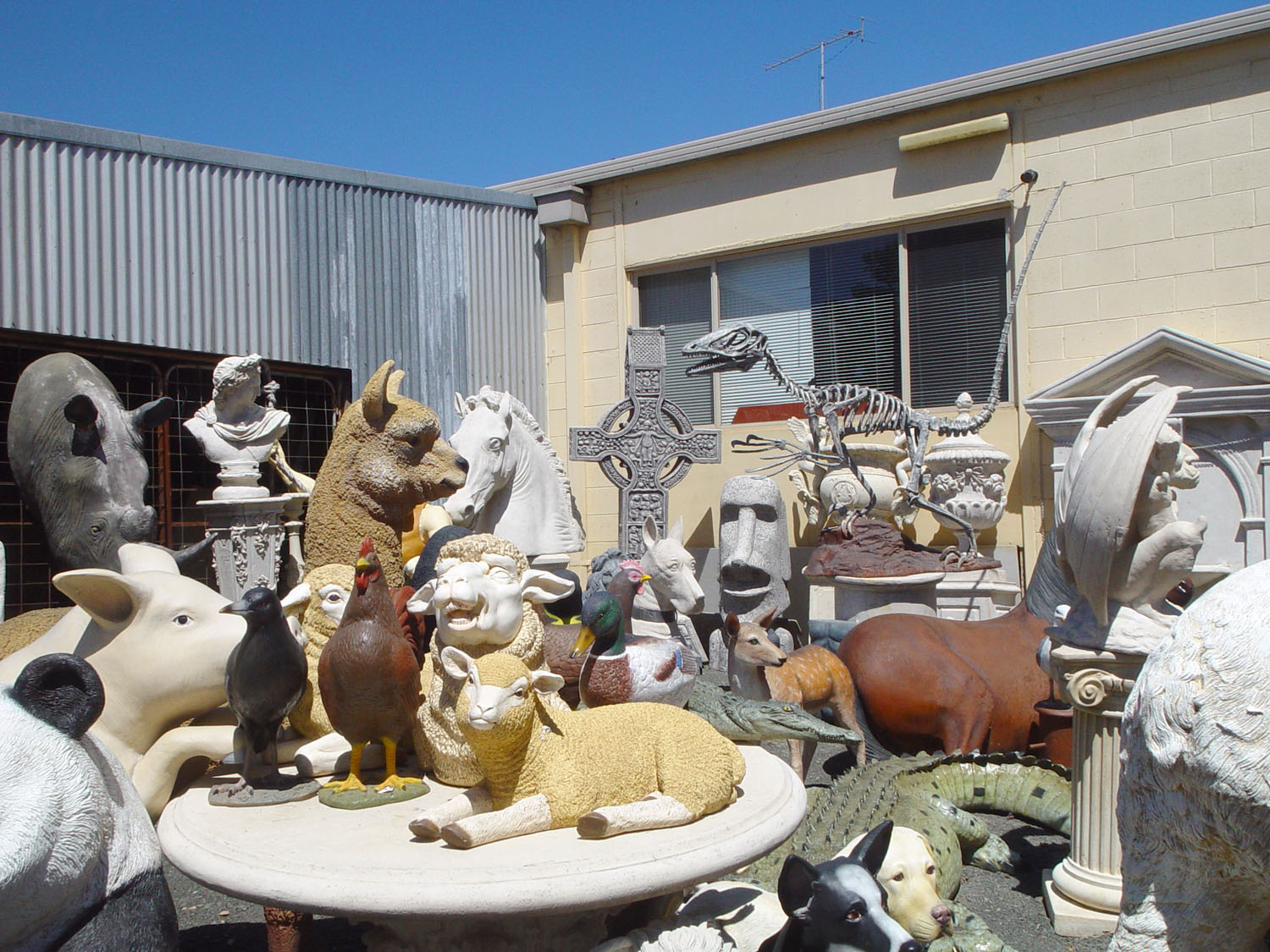 Outdoor sculptural reproductions - something for everyone!

This is in Wolf Lane, Trentham, next to the Red Beard Bakery.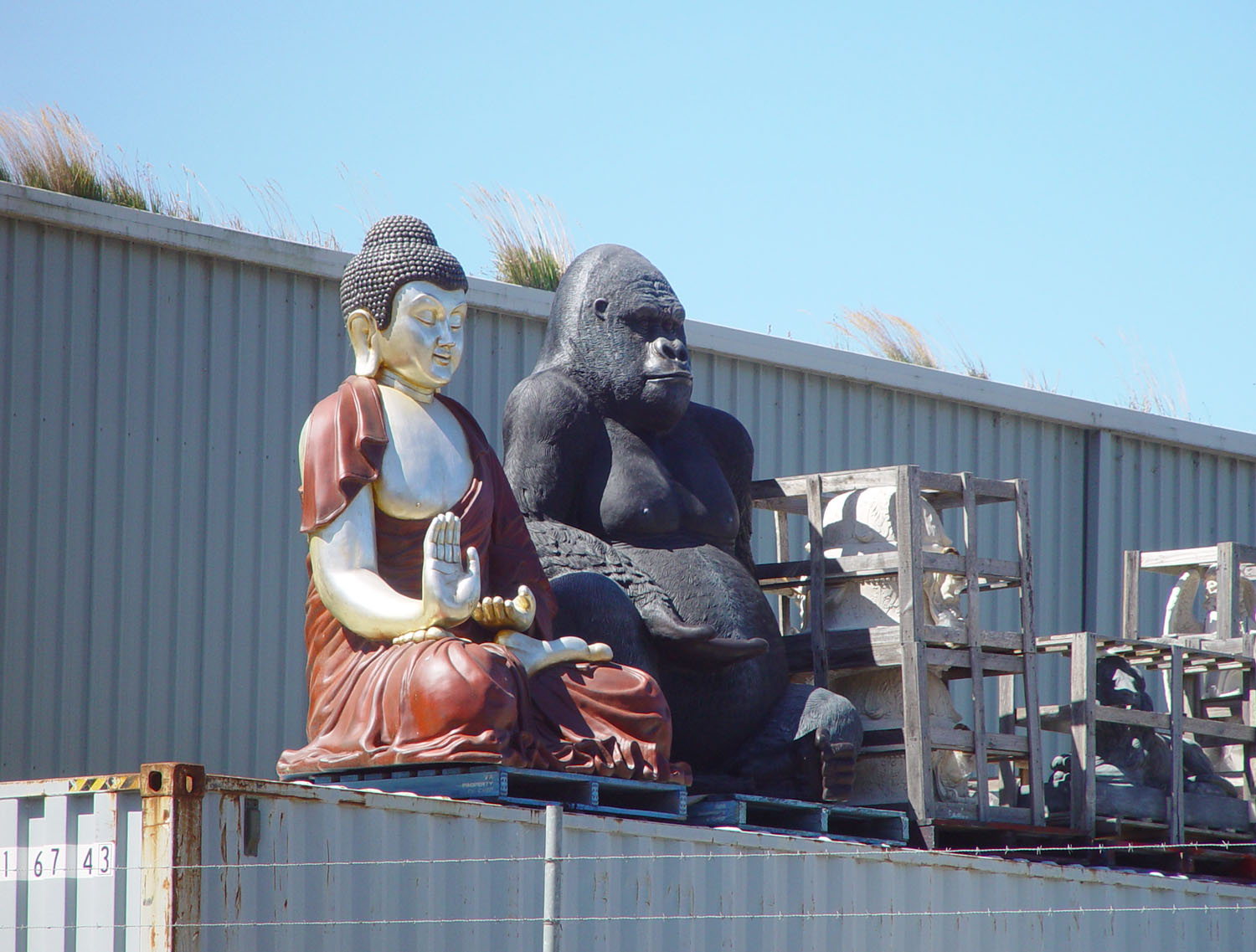 More cast reproductions . . . presiding over the Trentham Railway Station.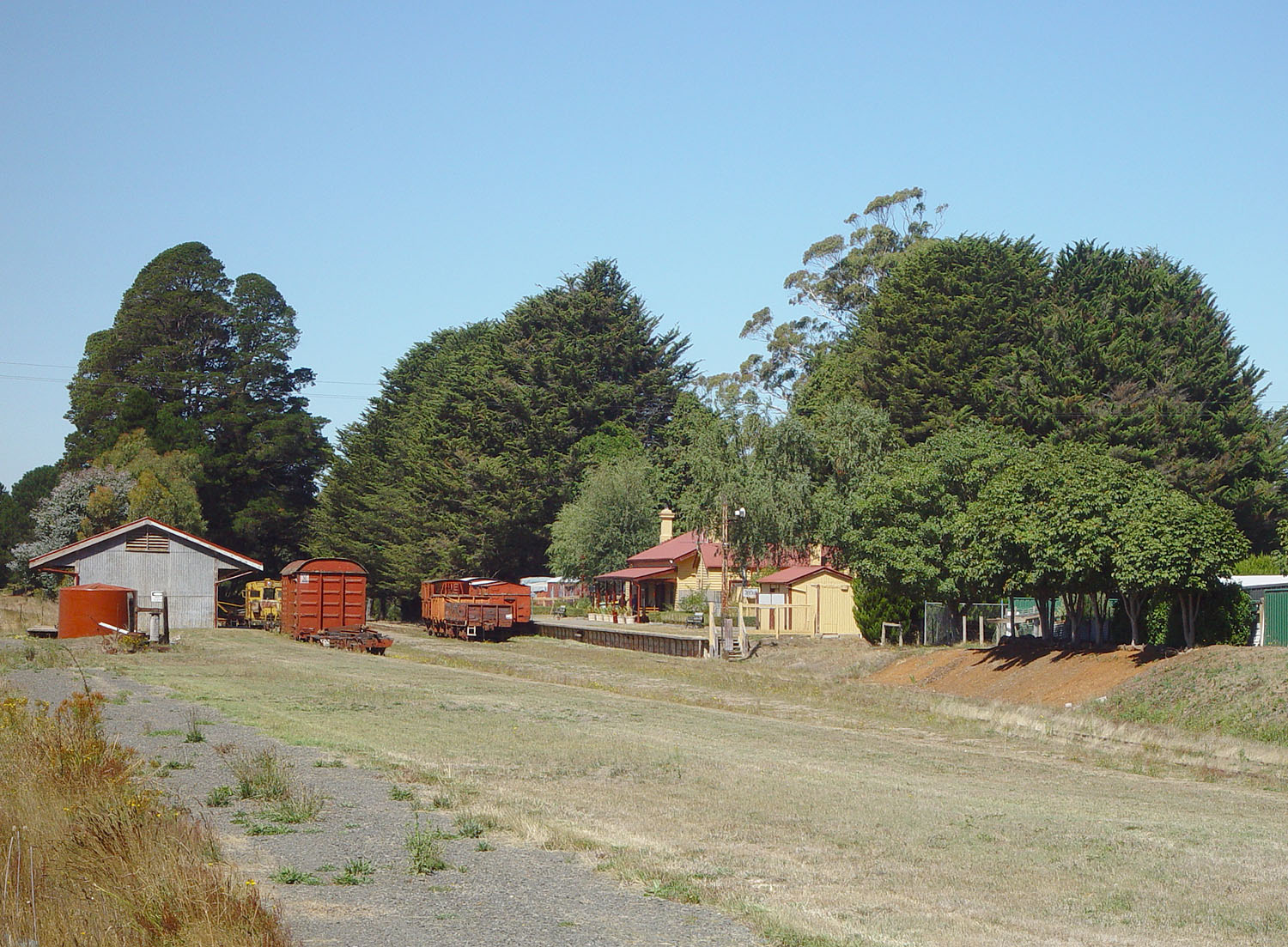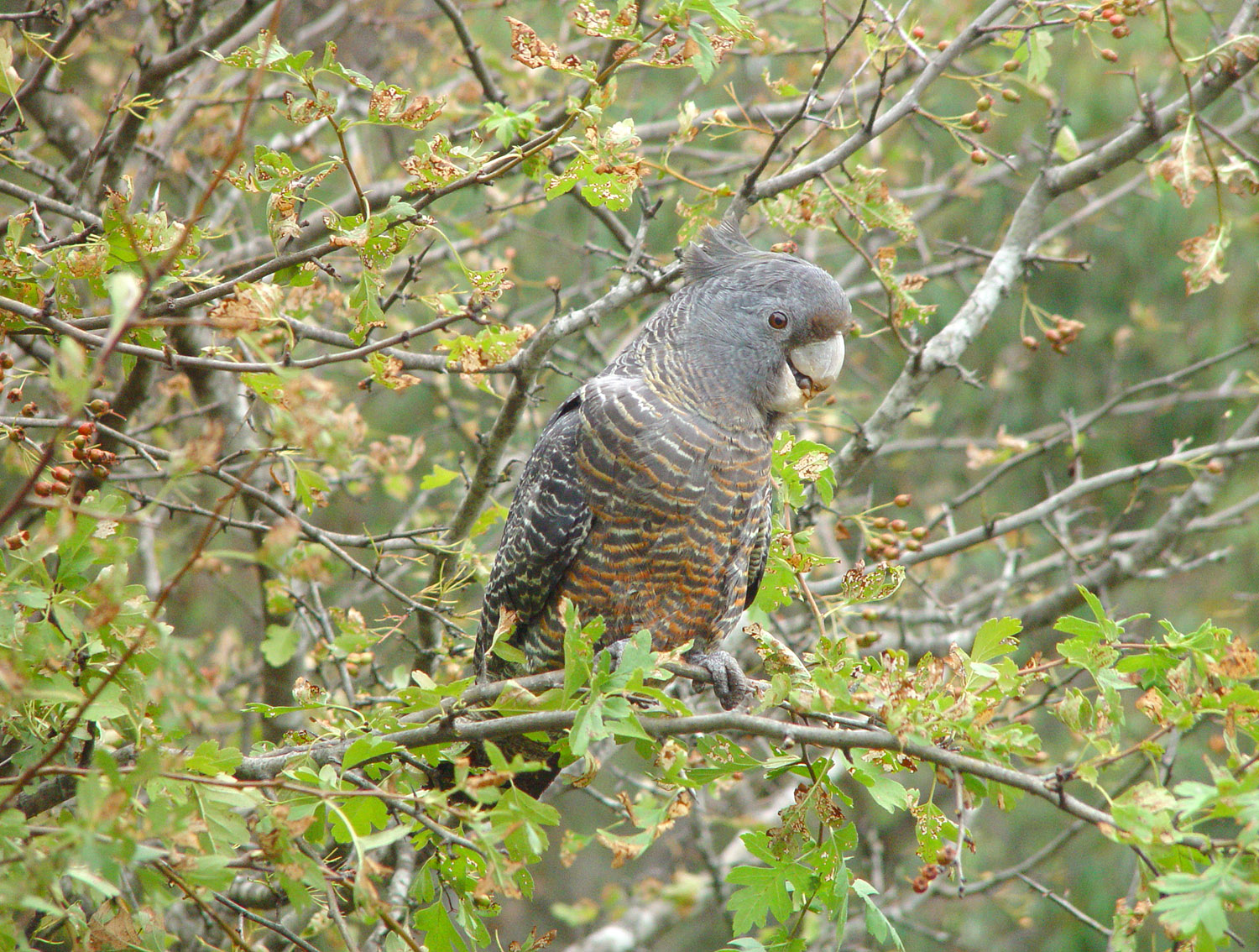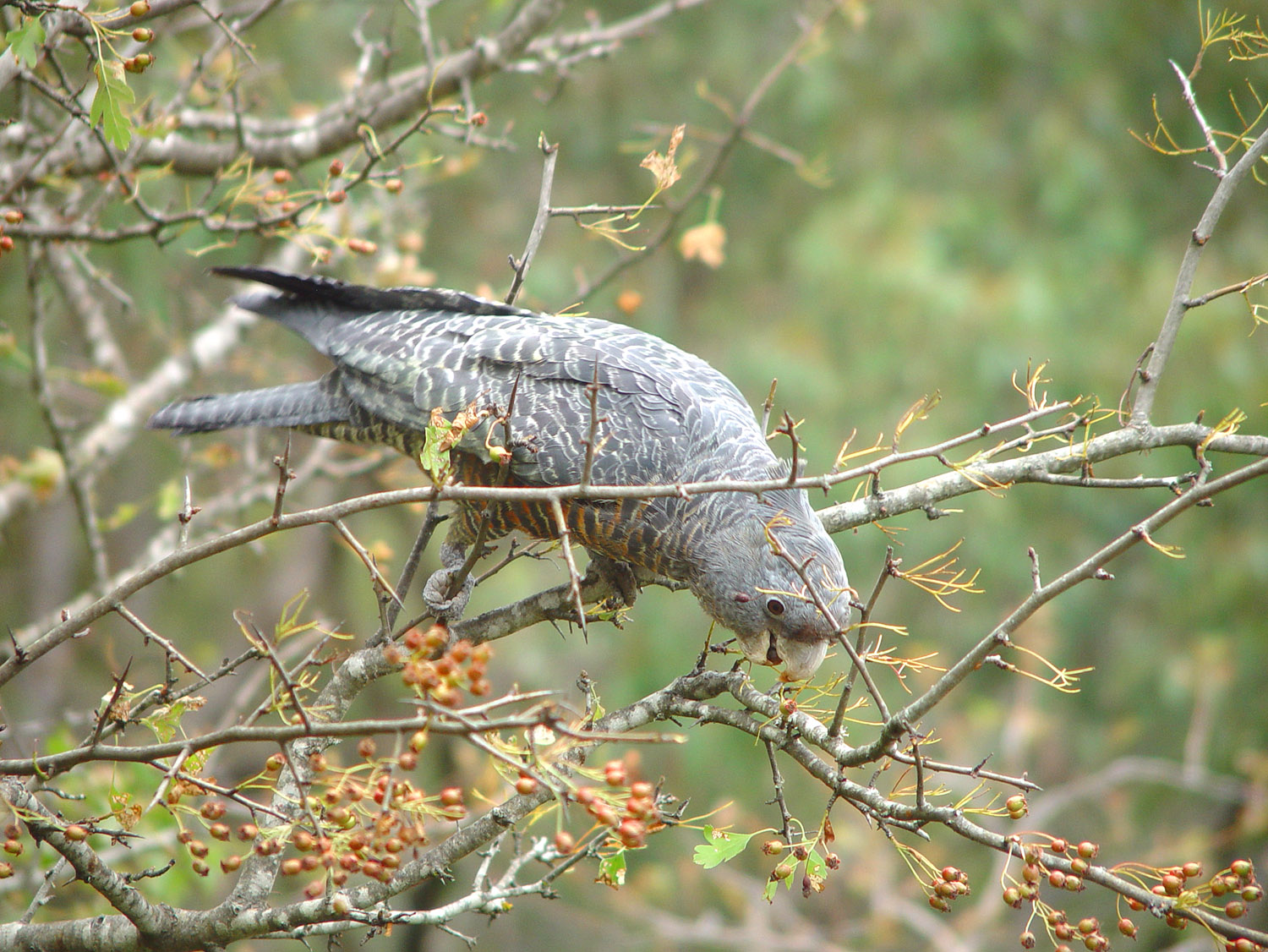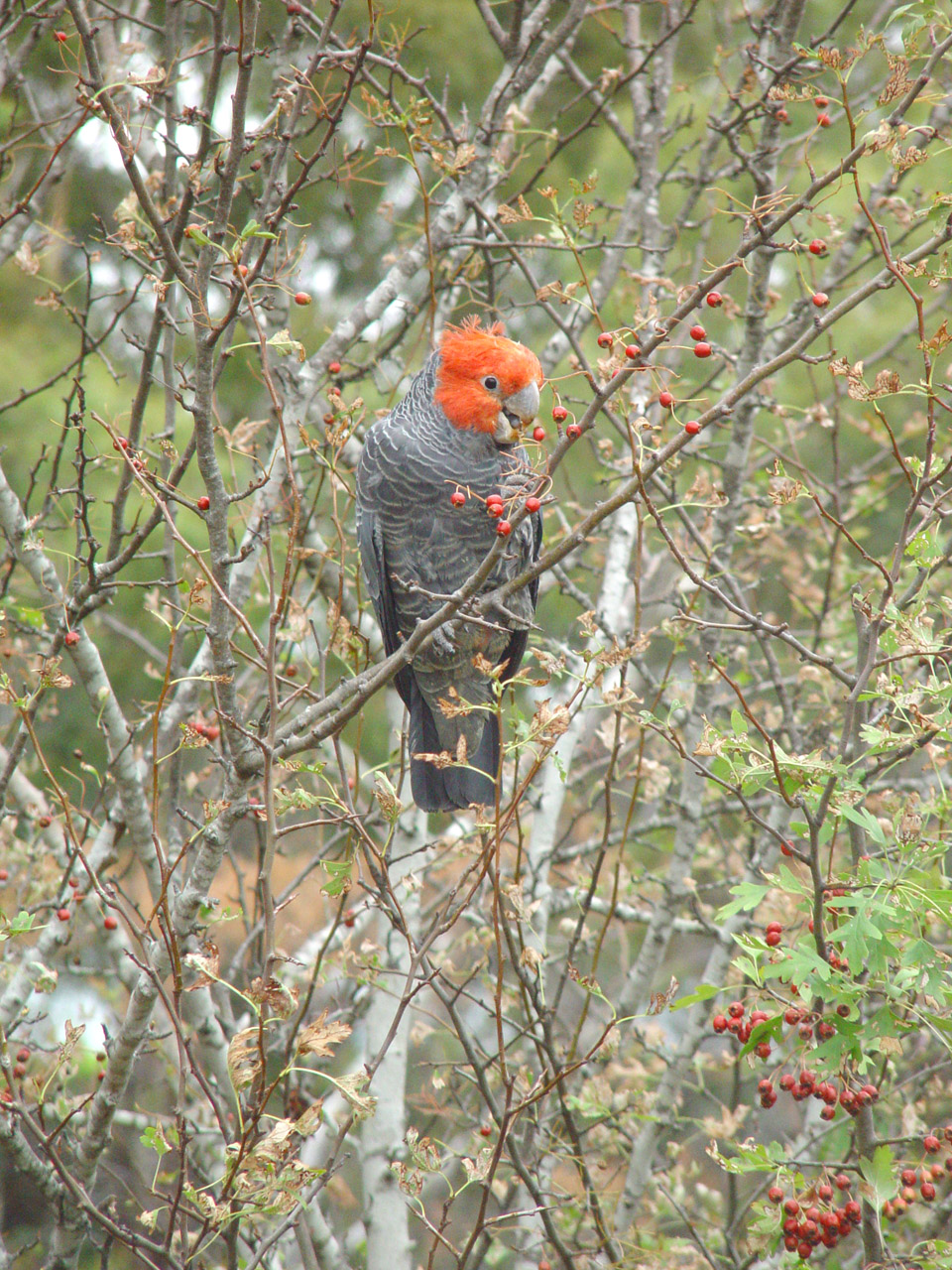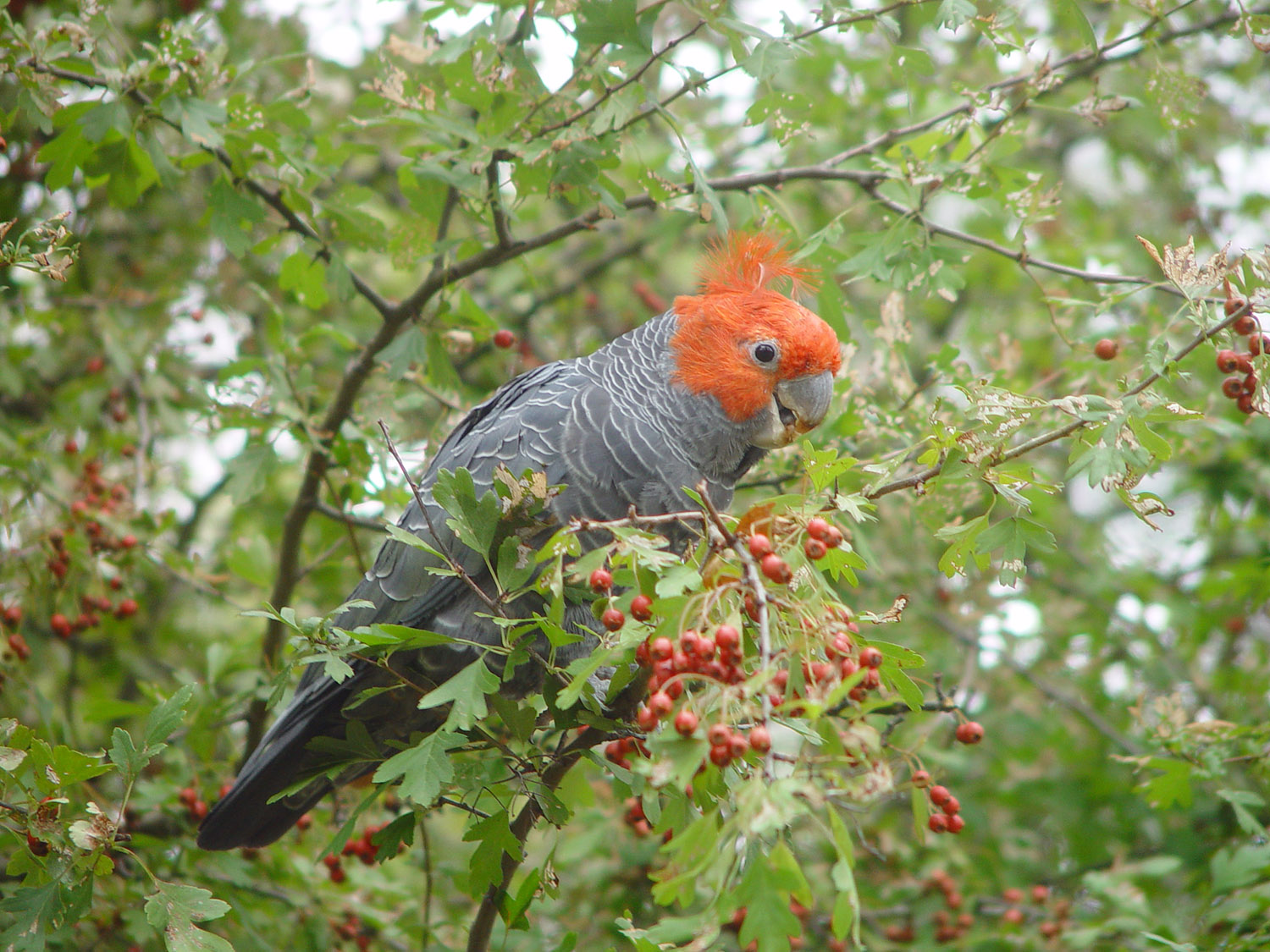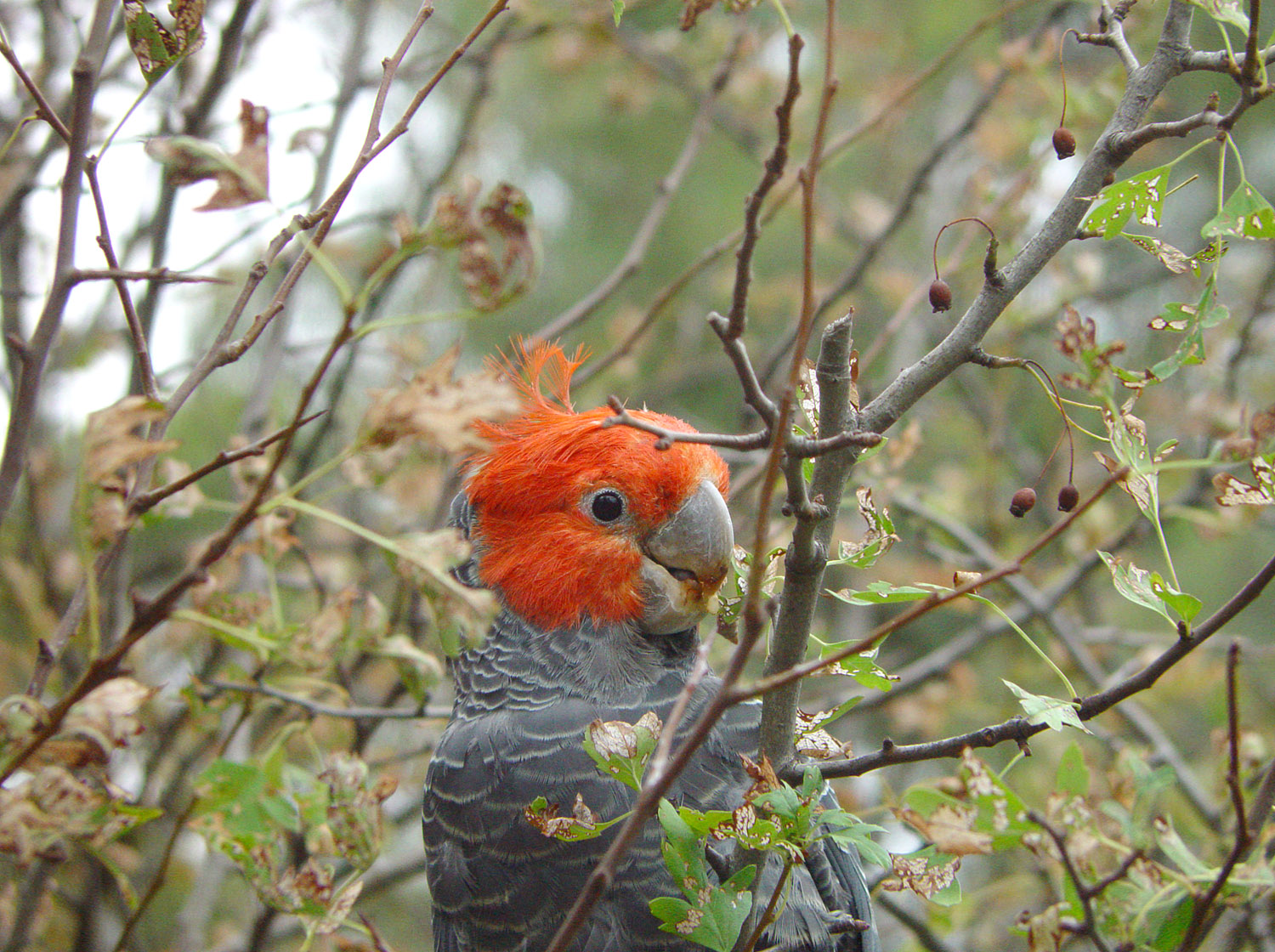 On 2nd February 2016, we saw these Gang Gang Cockatoos (
Wikipedia
) on the Ballan Rd, just south of where it crosses Wombat Creek, in Daylesford.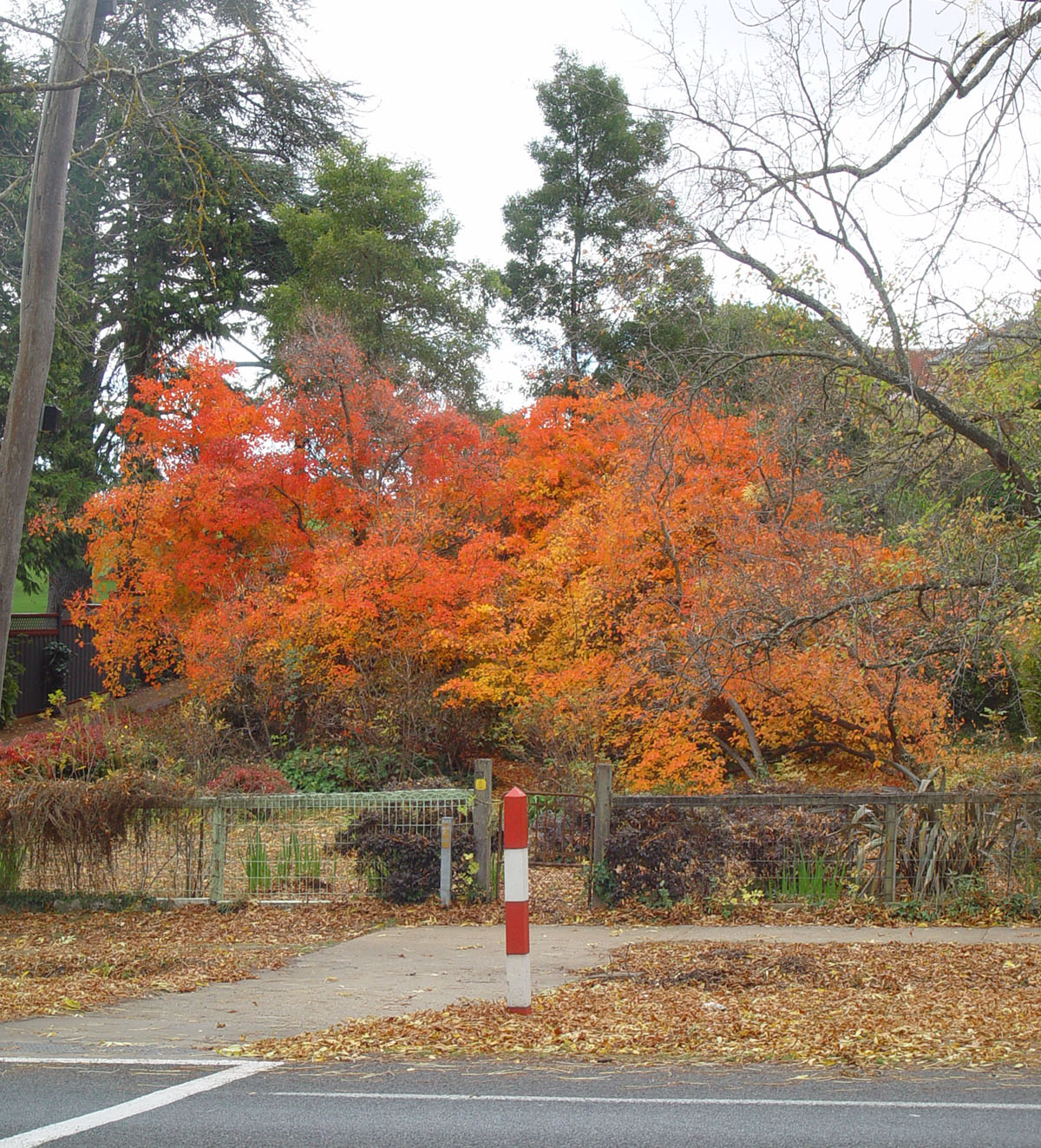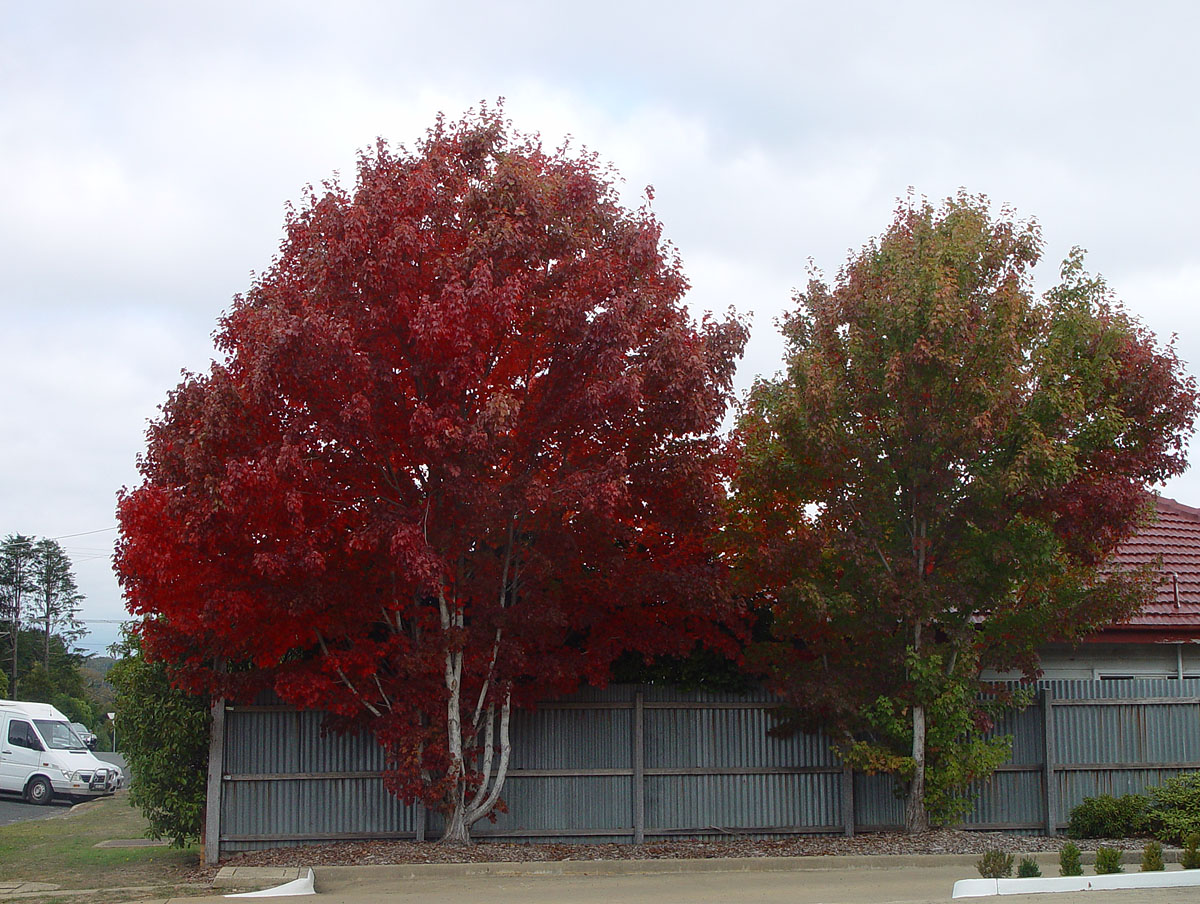 Trees in Raglan St, north-east of the centre of Daylesford, and bordering the Daylesford CFA (
link
) in Bridport St.
For those who savour the smell of eucalypts, there's a splendid peppermint (or similar, I don't know the details) with lots of leaves ready to be crushed, on Central Springs Rd, directly south of the CFA (just west of Bridport St). The south-east corner of Daylesford State School has a number of big eucalypt trees which drop their gum nuts, around April to July, so just walking along the path there (west side of Ballan Rd, near the Stanbridge St corner) provides a beautiful eucalyptus scent which is distinctively of these gum nuts, rather than of the leaves.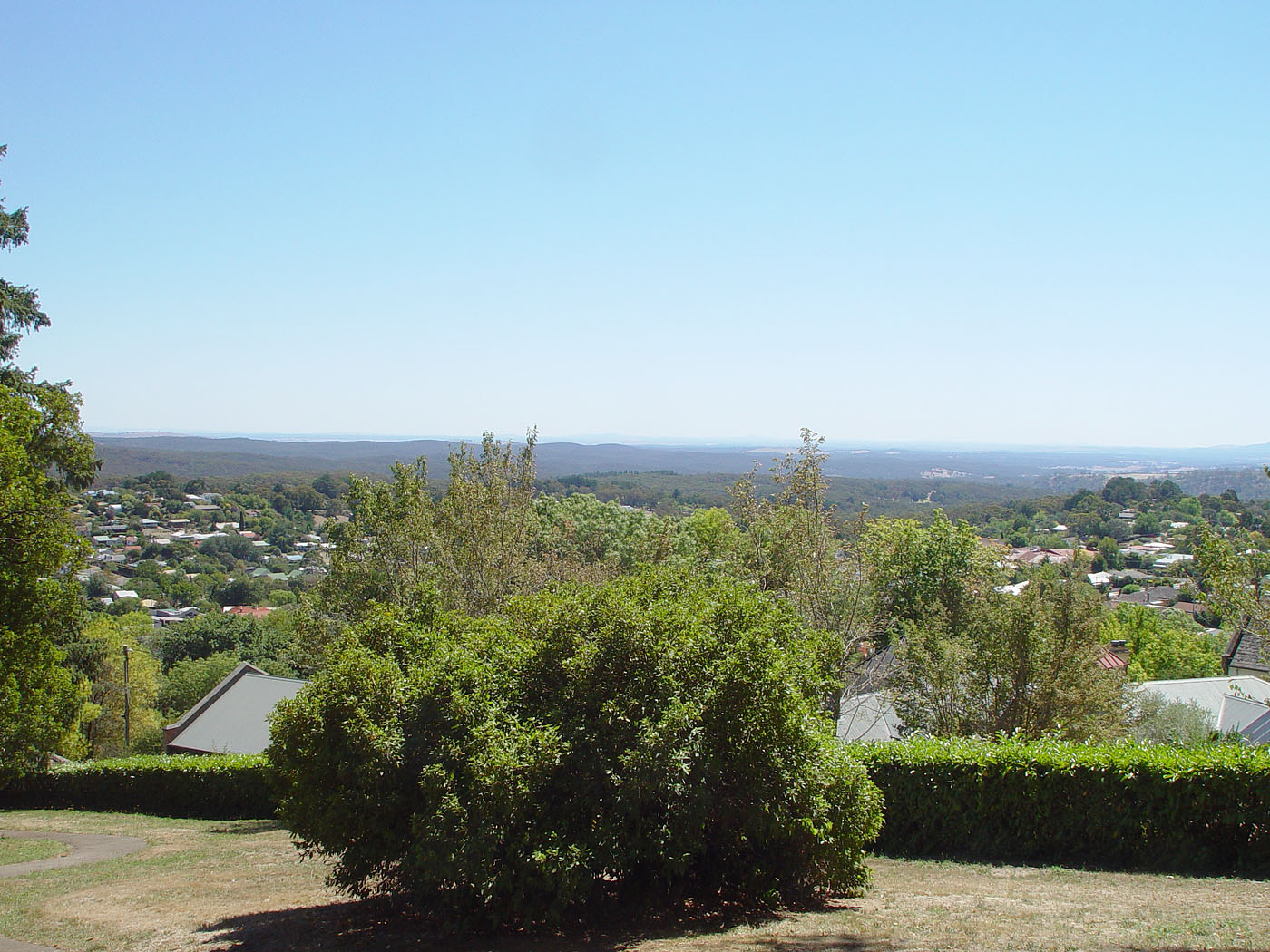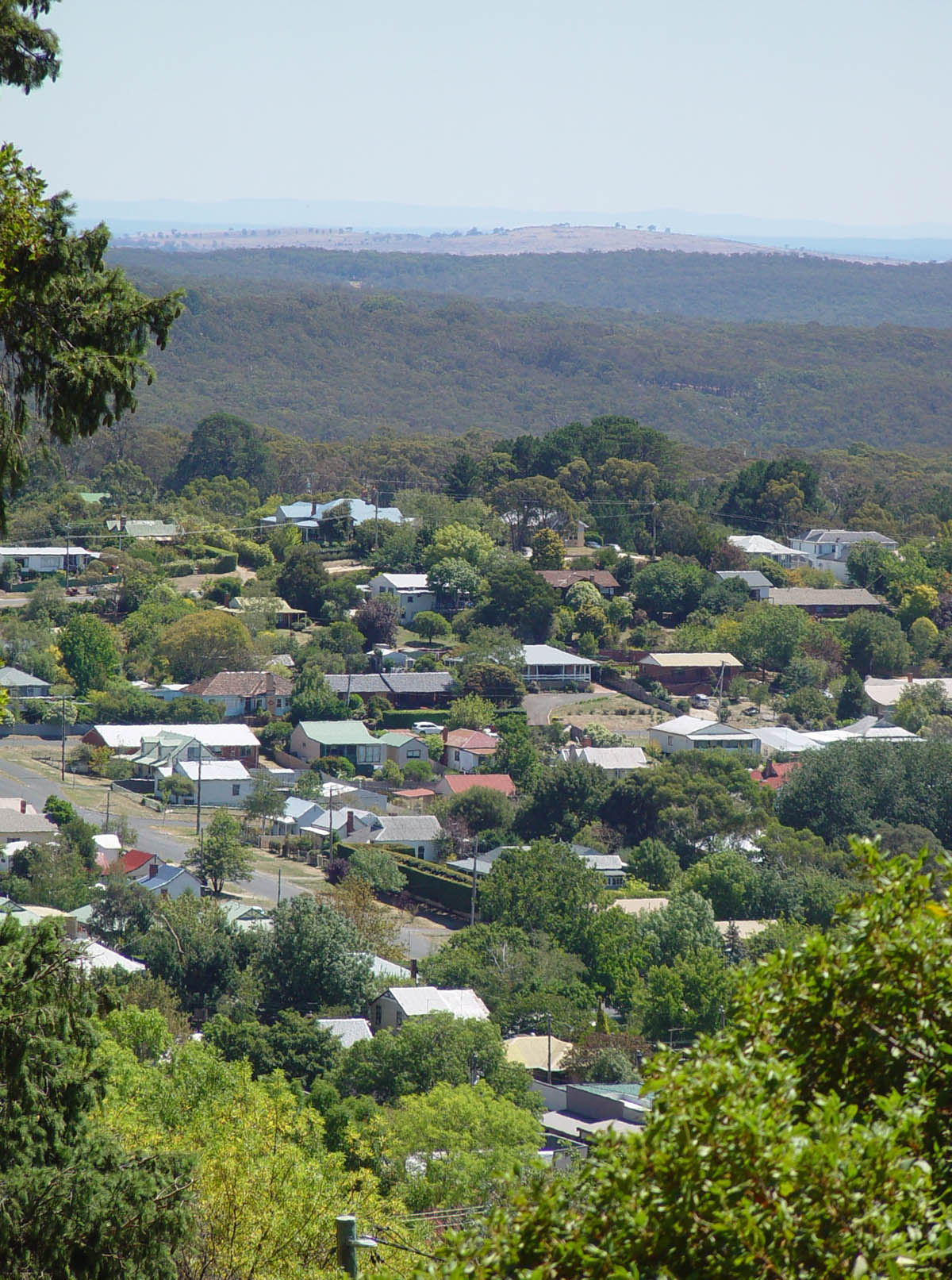 From Wombat Hill Botanical Gardens, looking north-west, February 2016.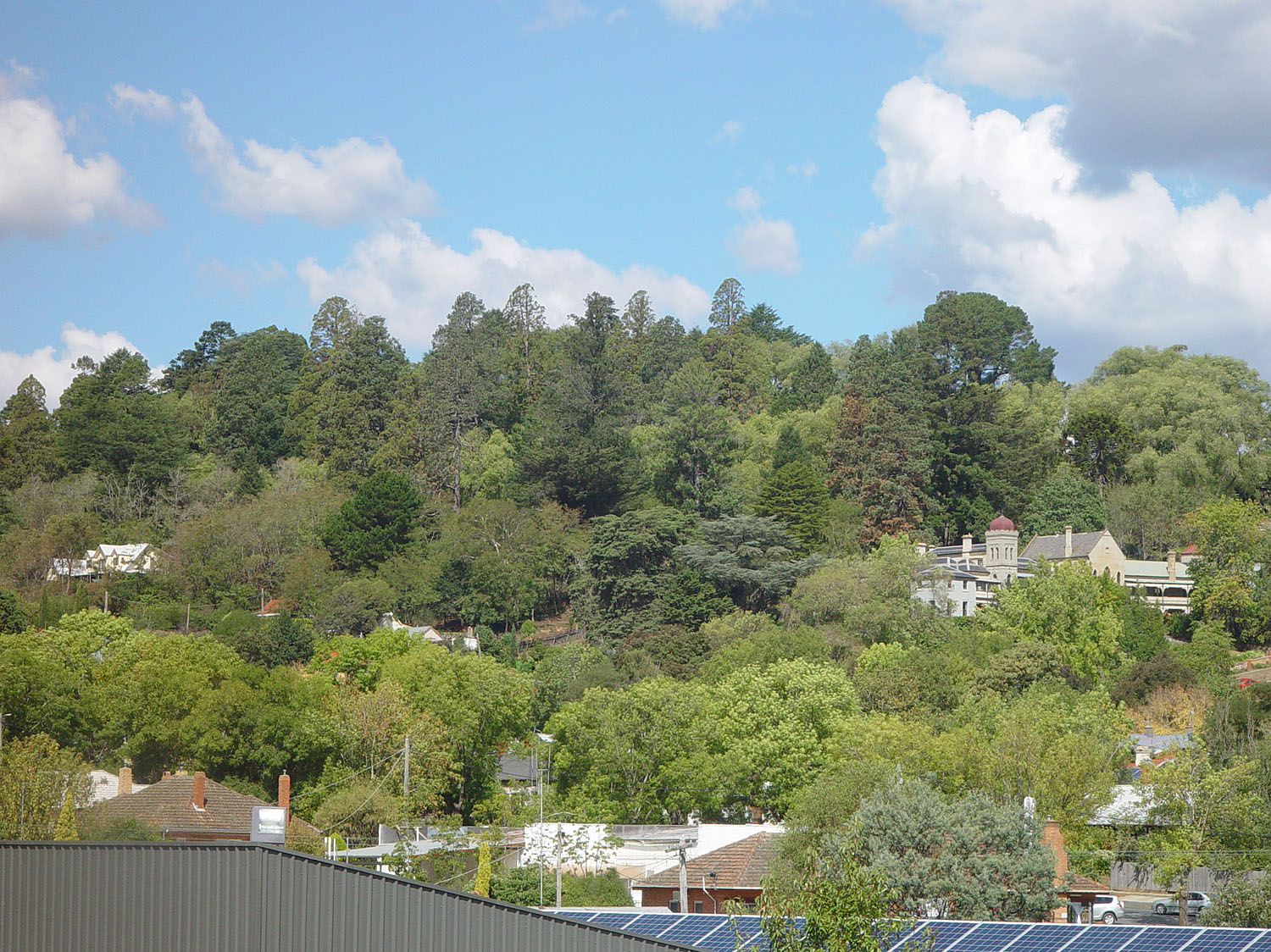 Looking south-east, from the Springs Medical Centre car park, to Wombat Hill, in February 2016. The prominent building on the right is Convent Gallery (
link
).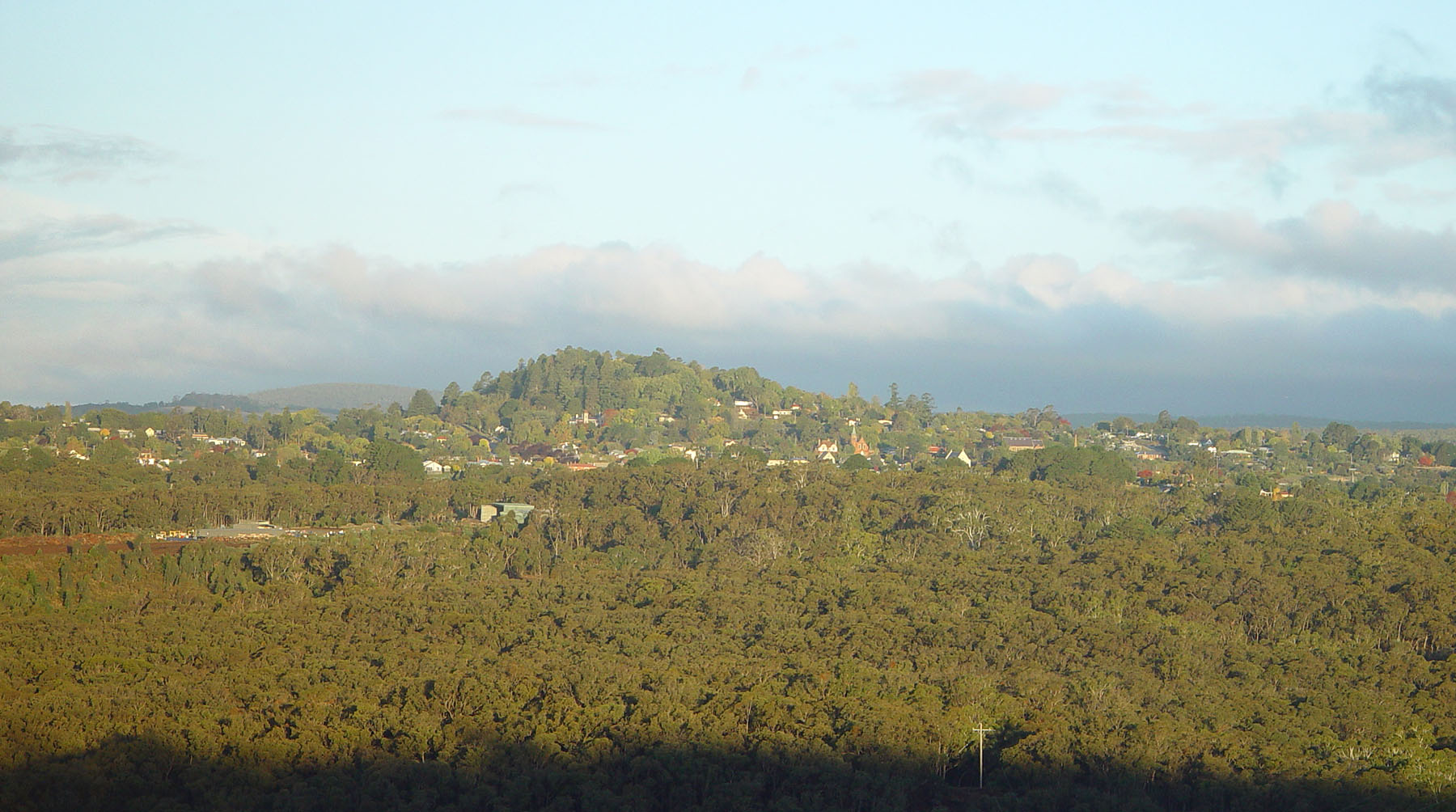 Looking south-east, from Bald Hill Rd, over the Tipperary Springs area, to Daylesford with Wombat Hill, February 2016.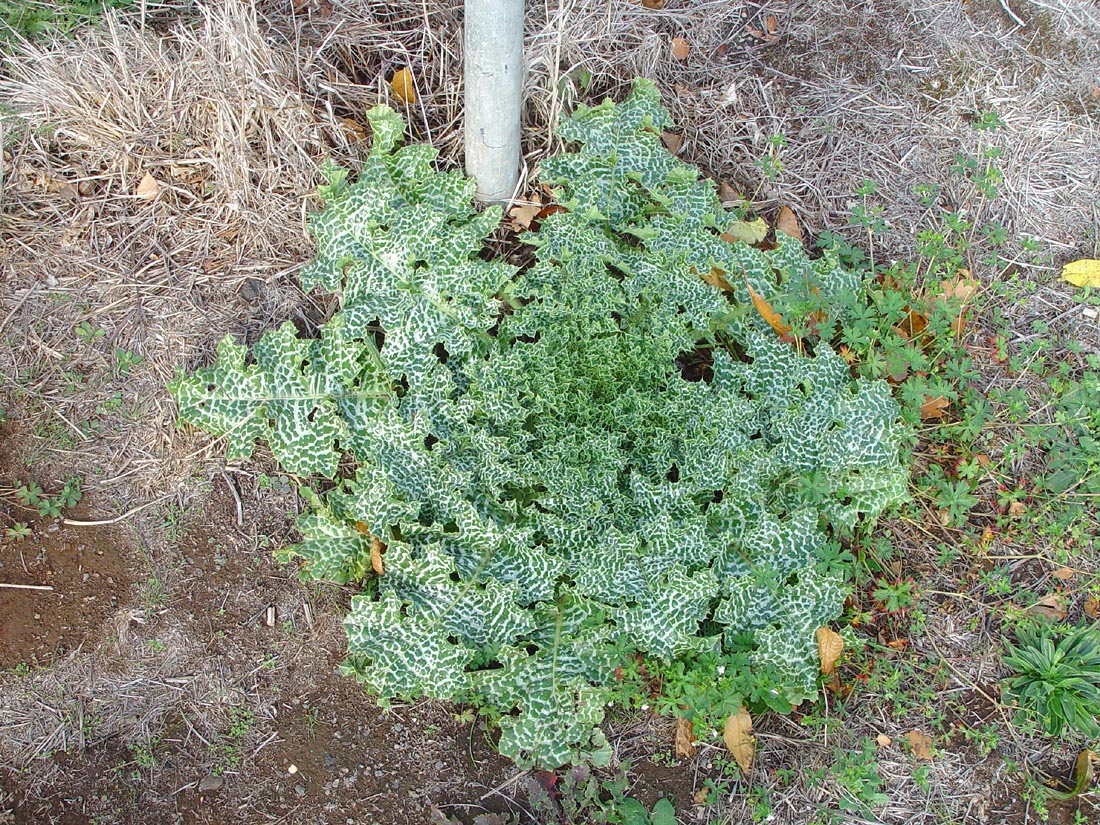 A splendid weed at the corner of Stanbridge St and Queensberry St.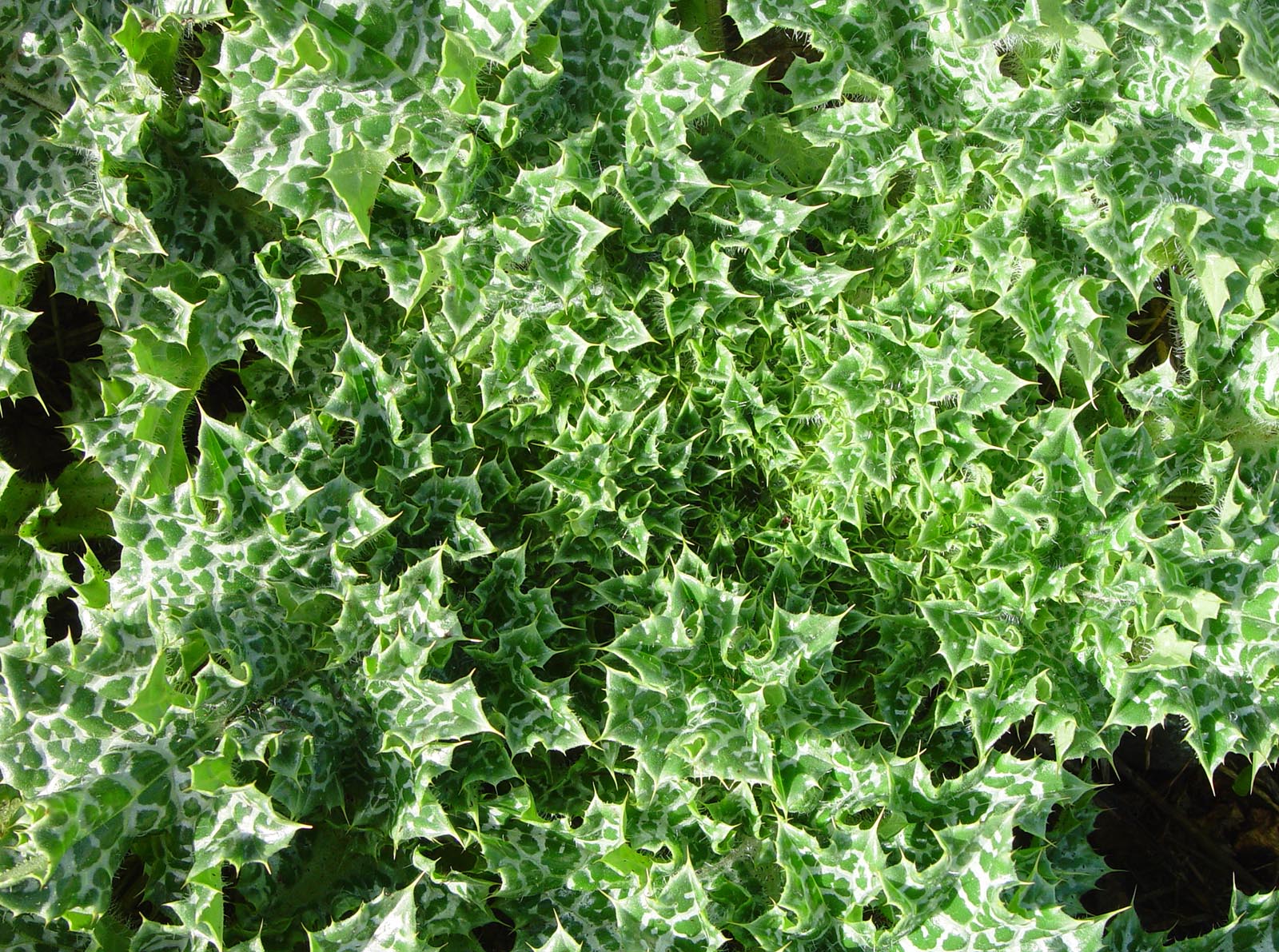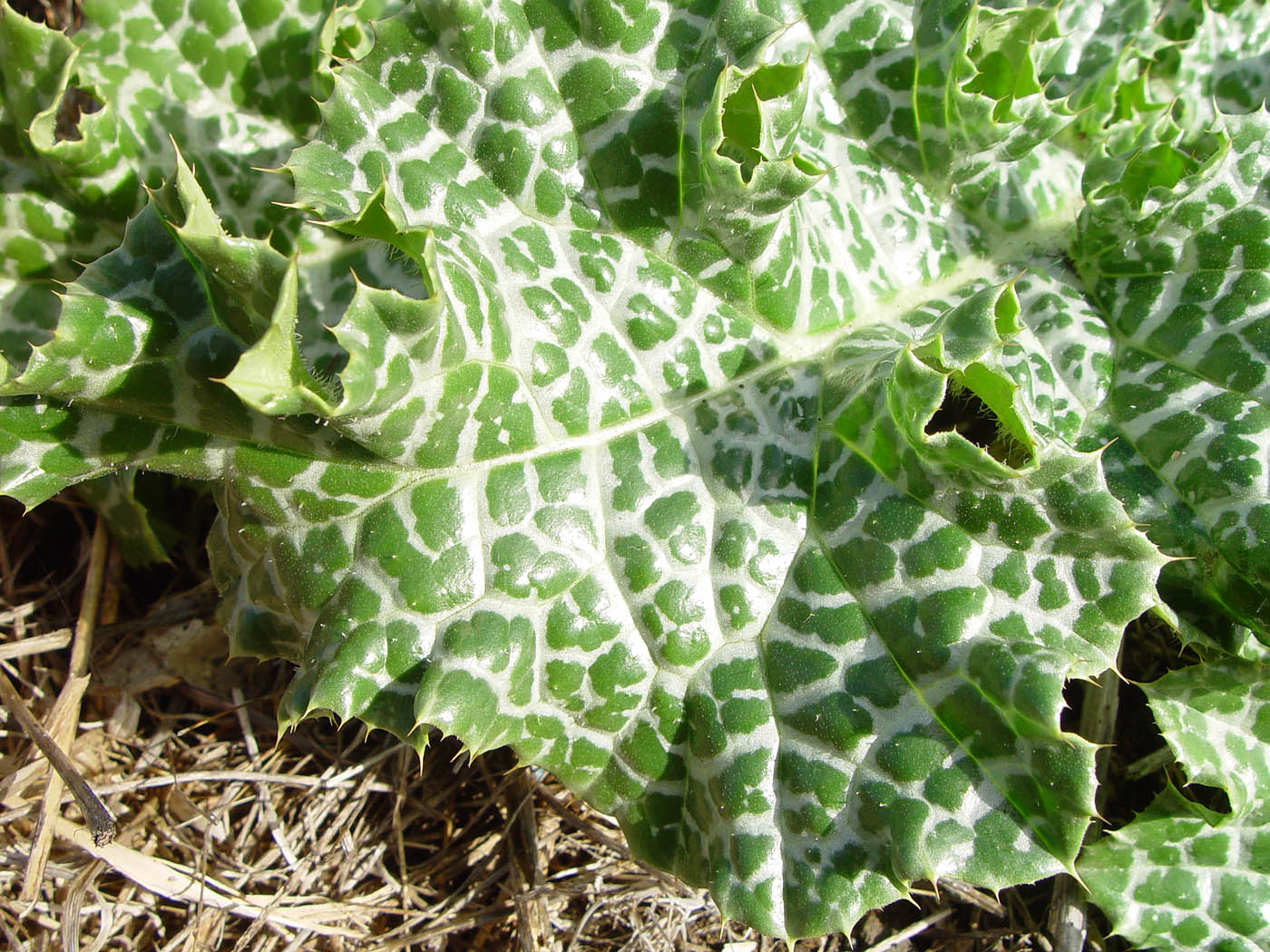 February 2016 was surprisingly cool, and the start of 2016 was been very dry. The dam of Daylesford Lake had no water flowing over if for months - I recall January to June or so. Now (July 2016) there has been some decent rain and the dam is flowing well, with the last month providing many Amanita Muscaria toadstools around the lake.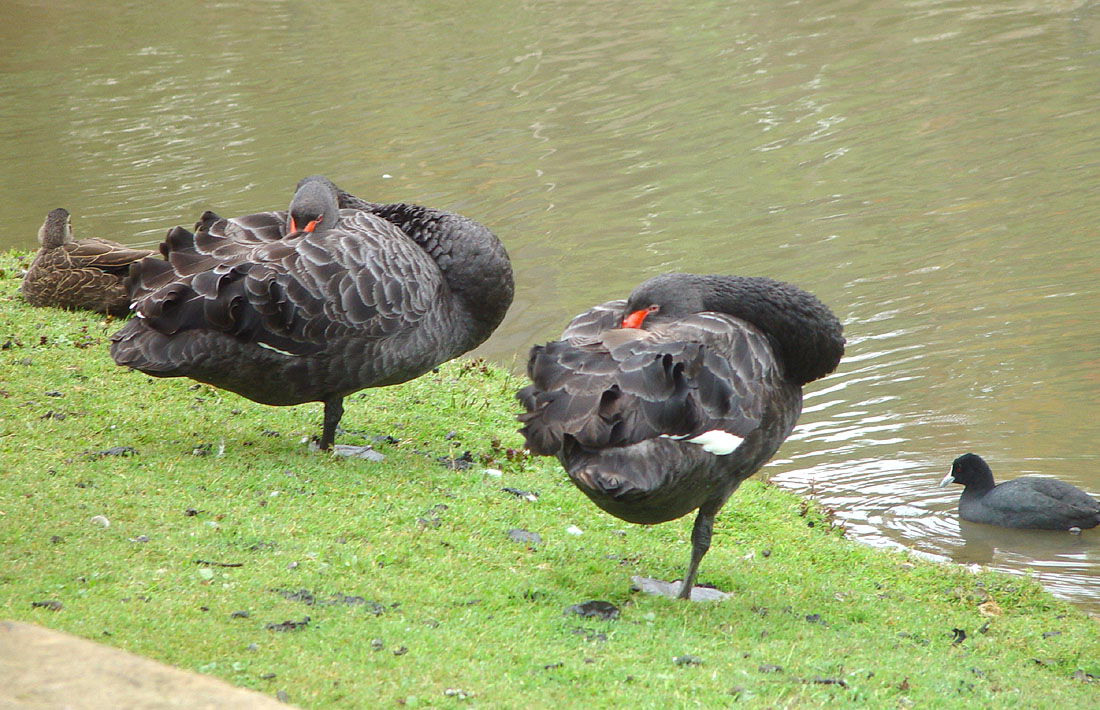 For the last year or so, a pair of Black Swans have resided at Daylesford Lake.

Here is a scholarly treatise concerning birds who sleep on one leg: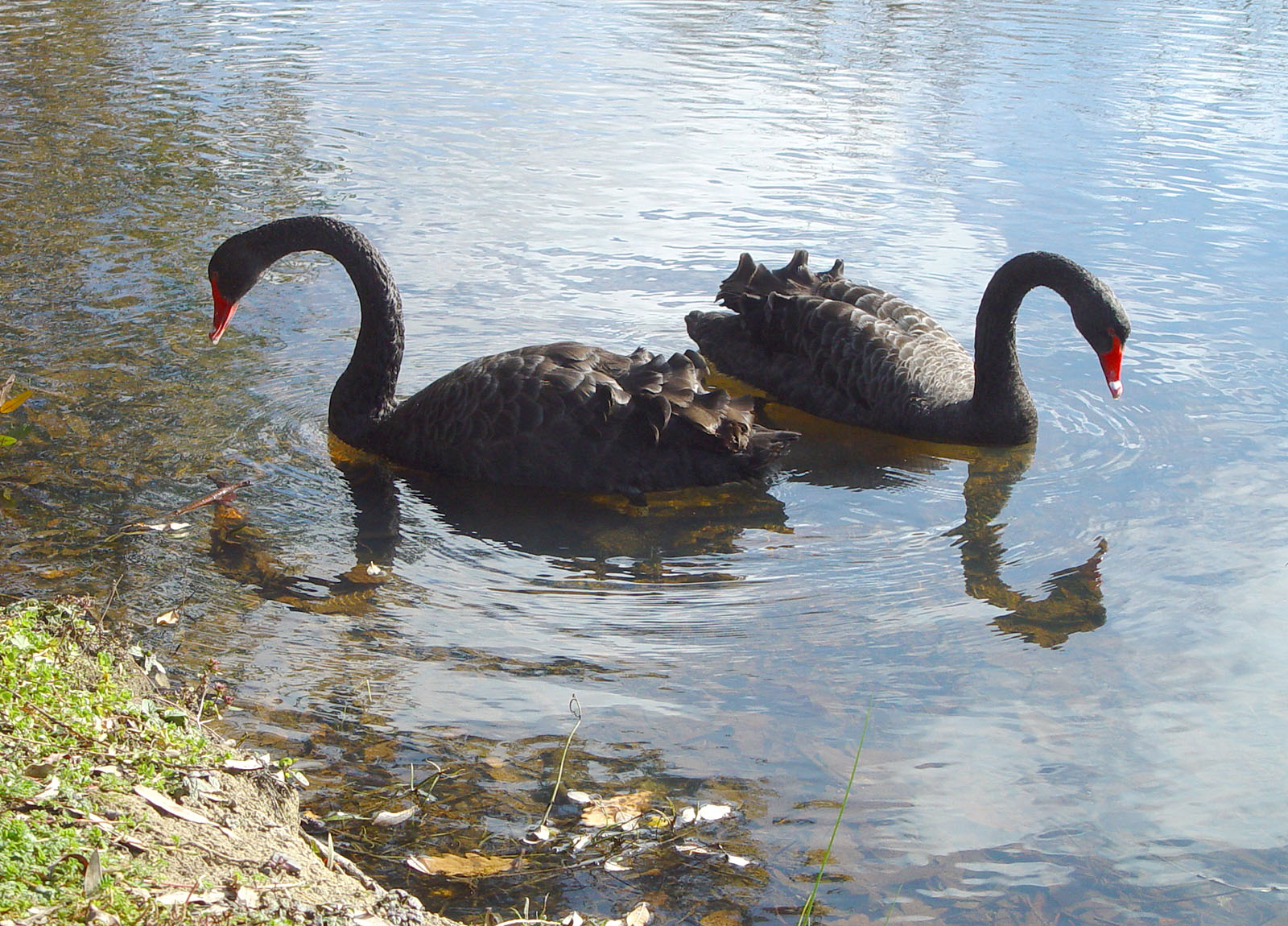 Being a small town and all, the love life of the swans was duly reported in the local paper:


Now I know the significance of the hoarse and (to my ears) rather mournful honking I heard some years ago at a swamp north of Shepparton.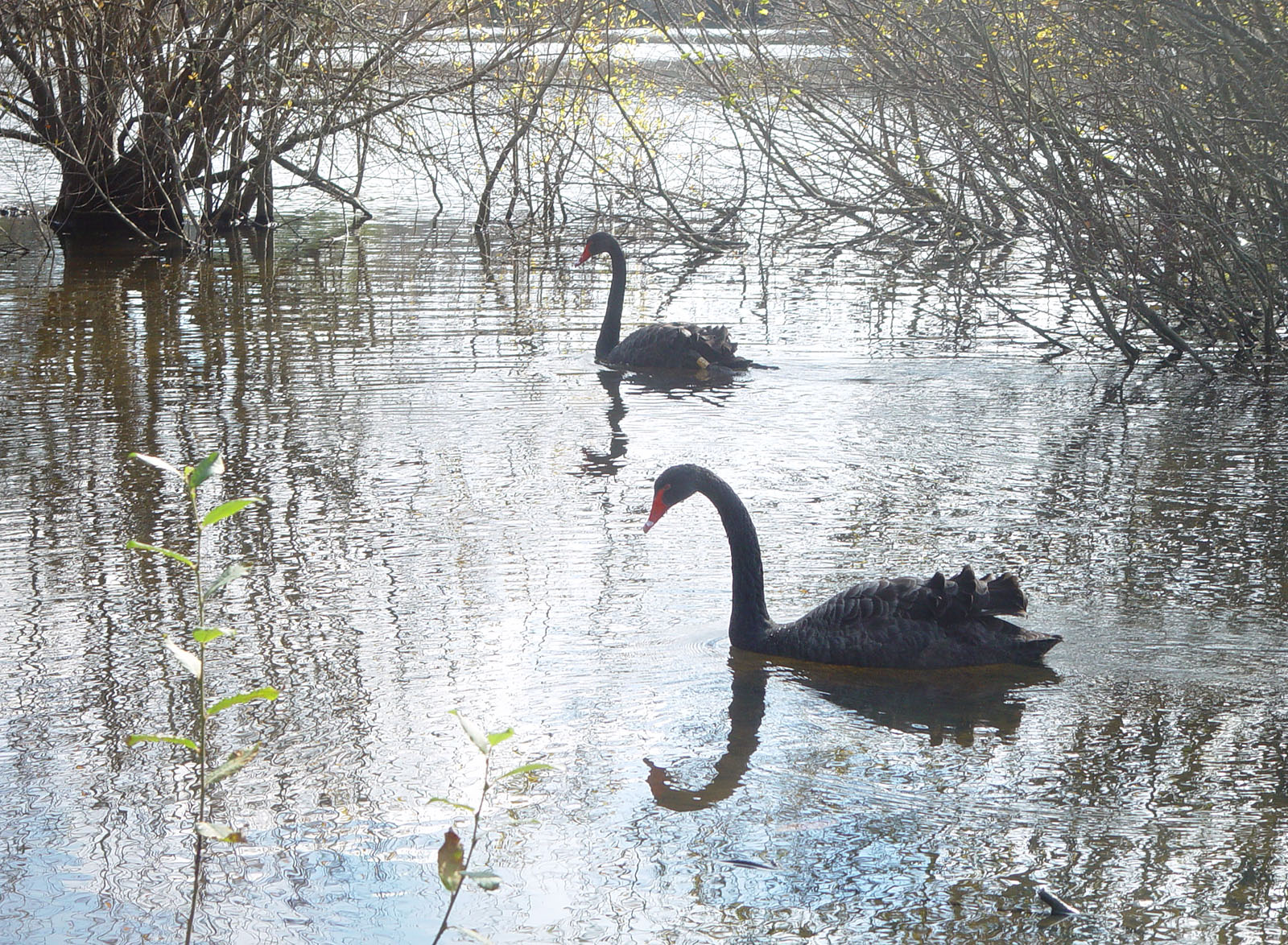 Here are some leaves floating at the south end of Daylesford Lake in April 2016.

They mainly seem to be upside-down.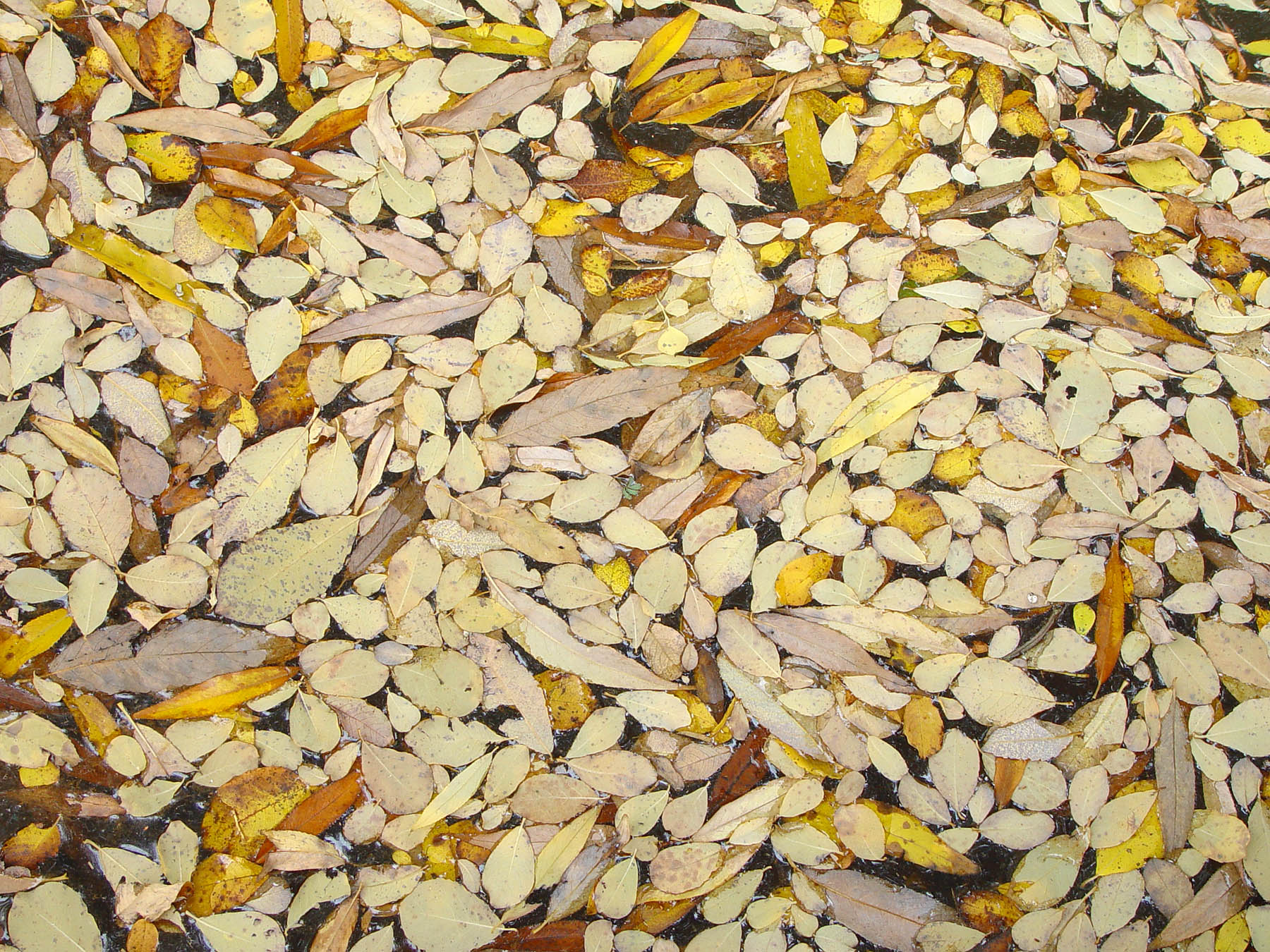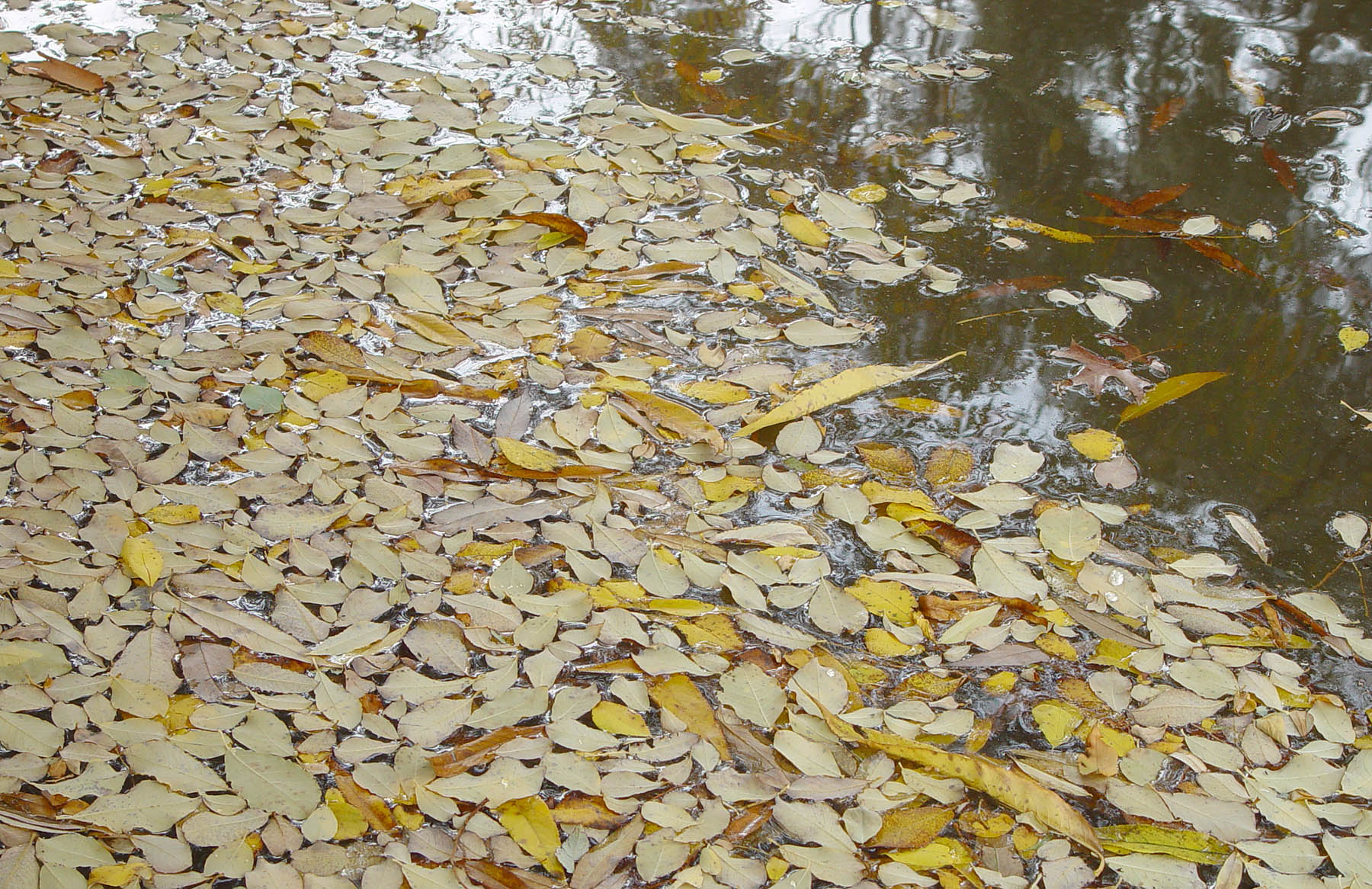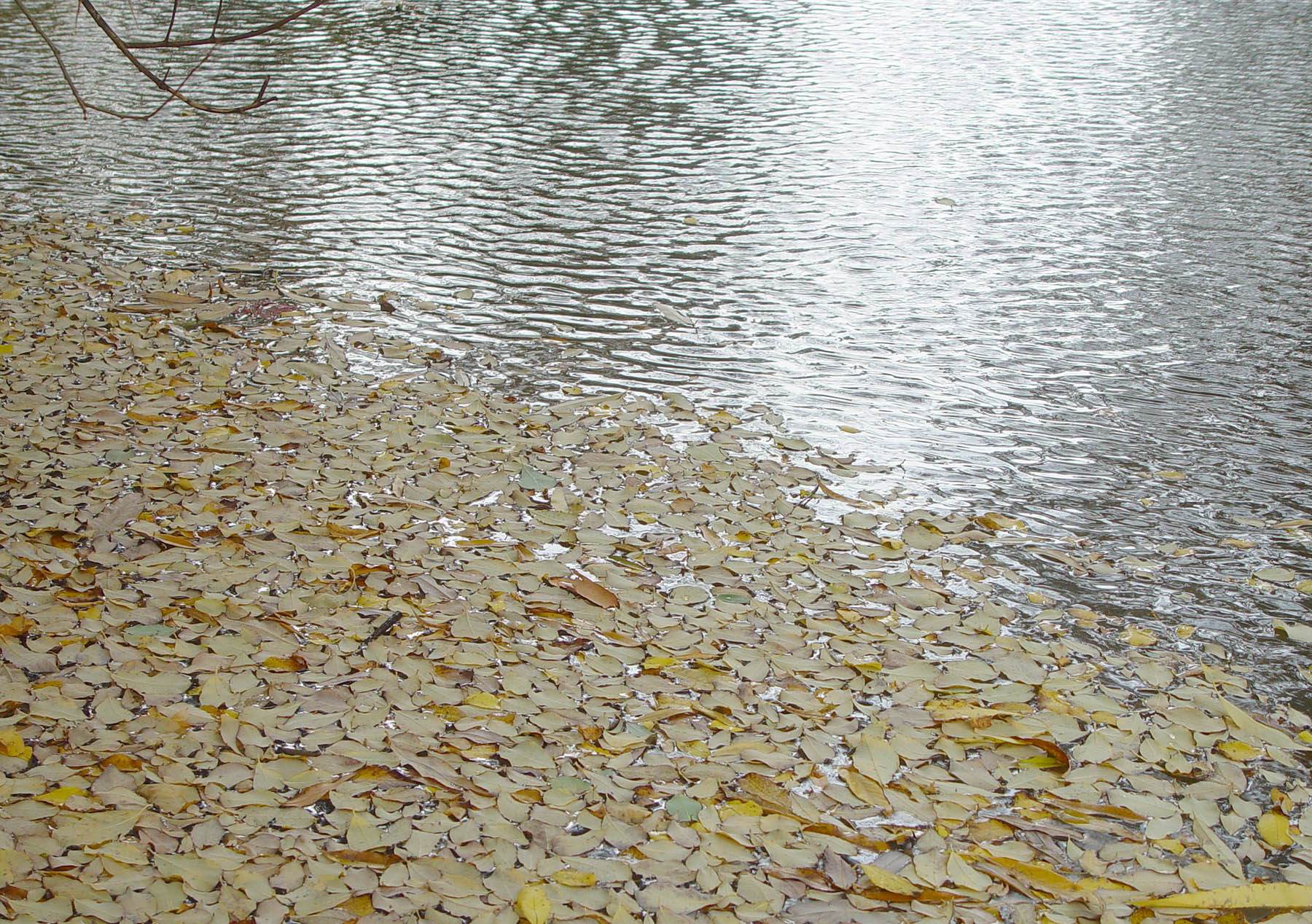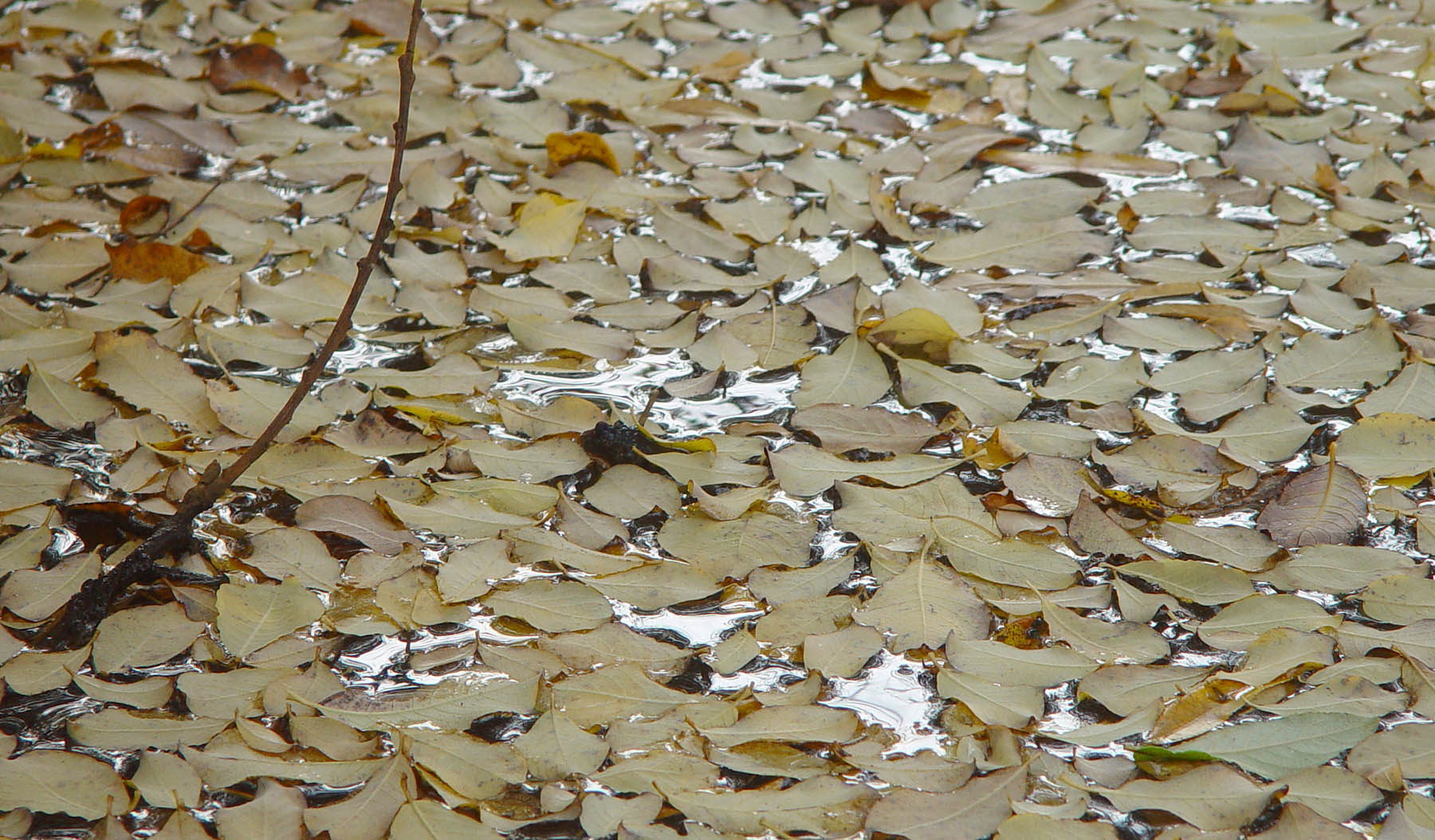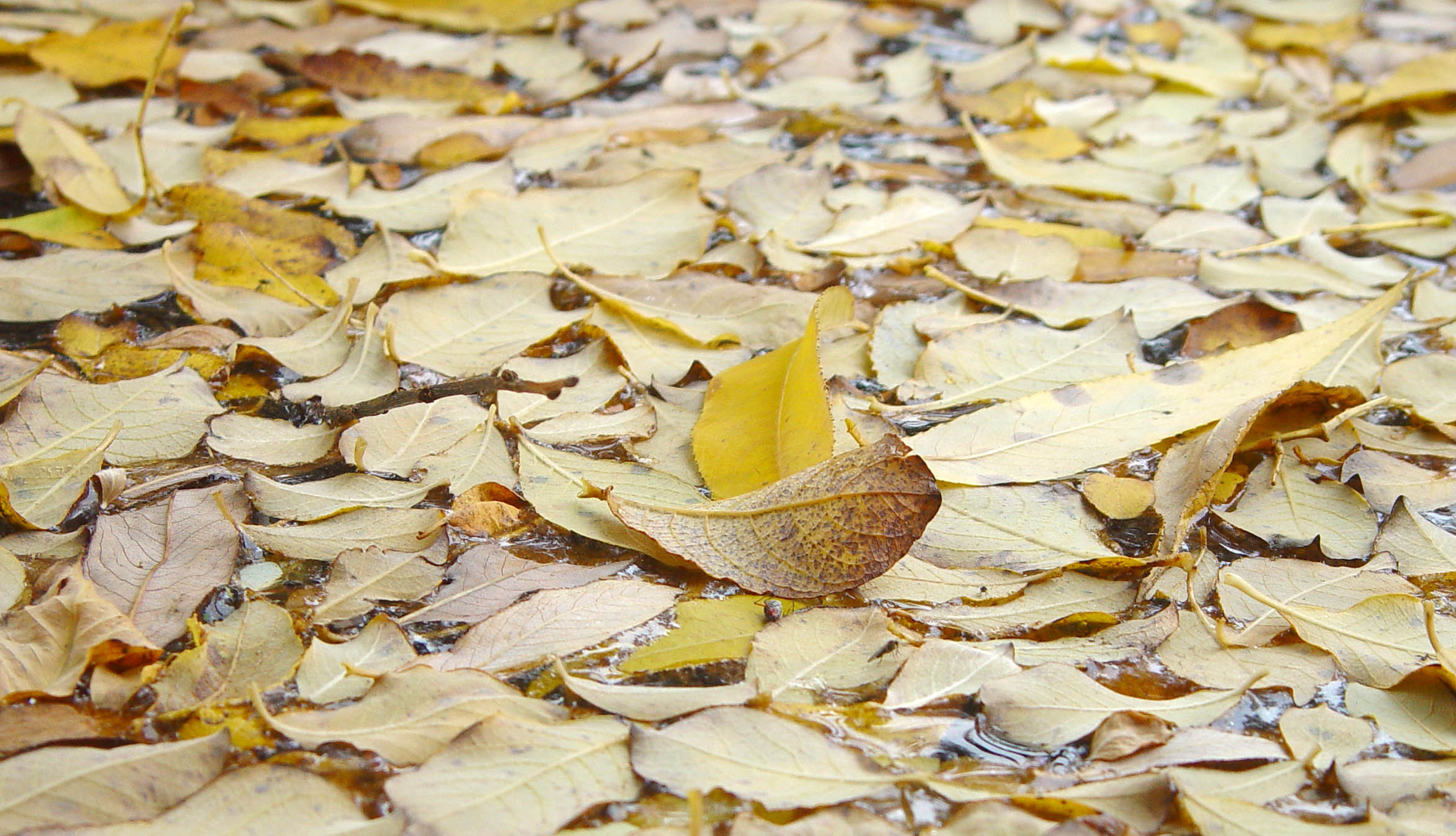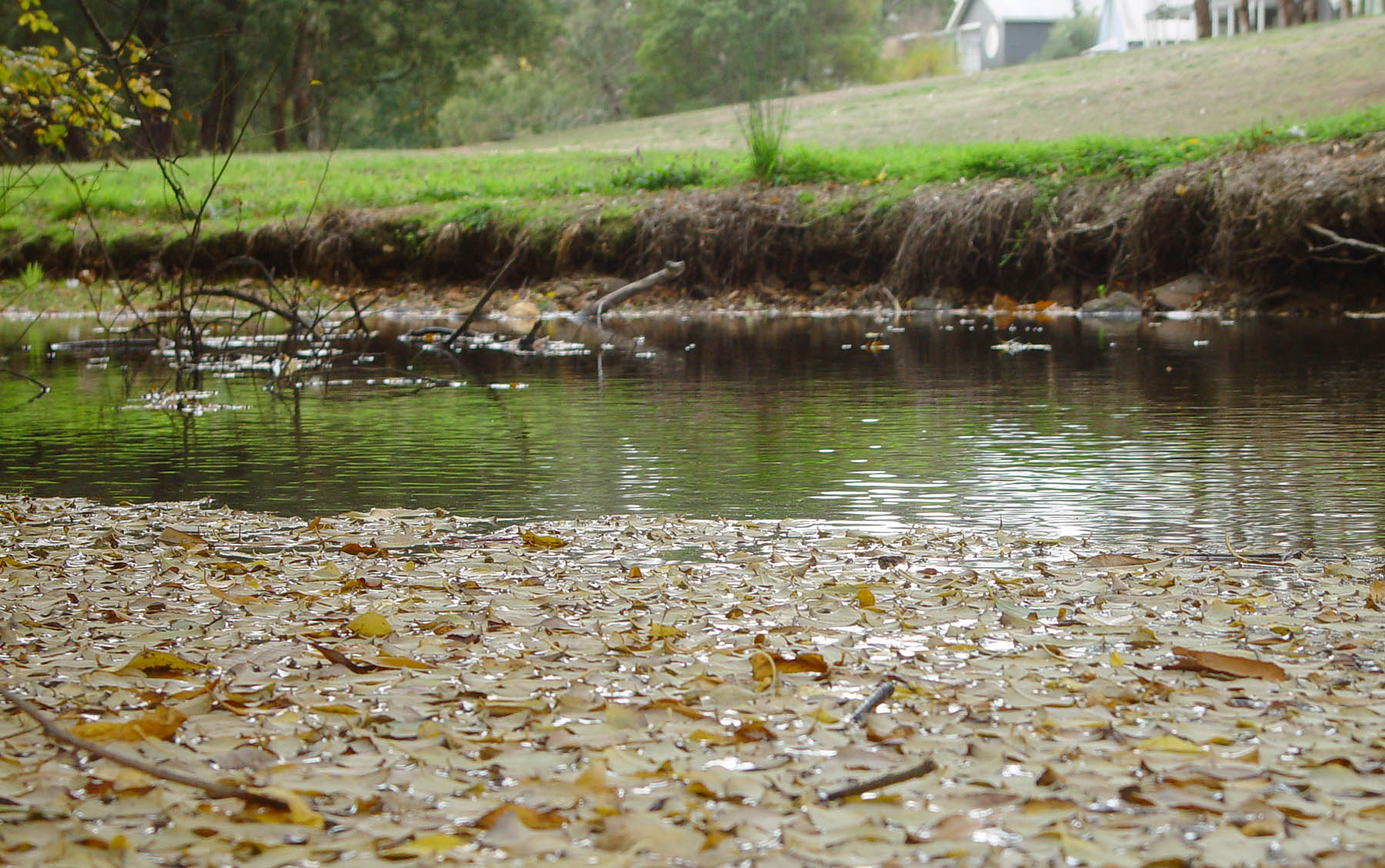 This is one of several pages concerning Daylesford and places nearby. The index for those pages is here:
../
.
~~~ooo000ooo~~~