Places not too far from Daylesford
2016-01-25 Robin Whittle rw@firstpr.com.au
This is one of several pages concerning Daylesford and places nearby. The index for those pages is here:
../
.
The sections below concern:
#stone_wall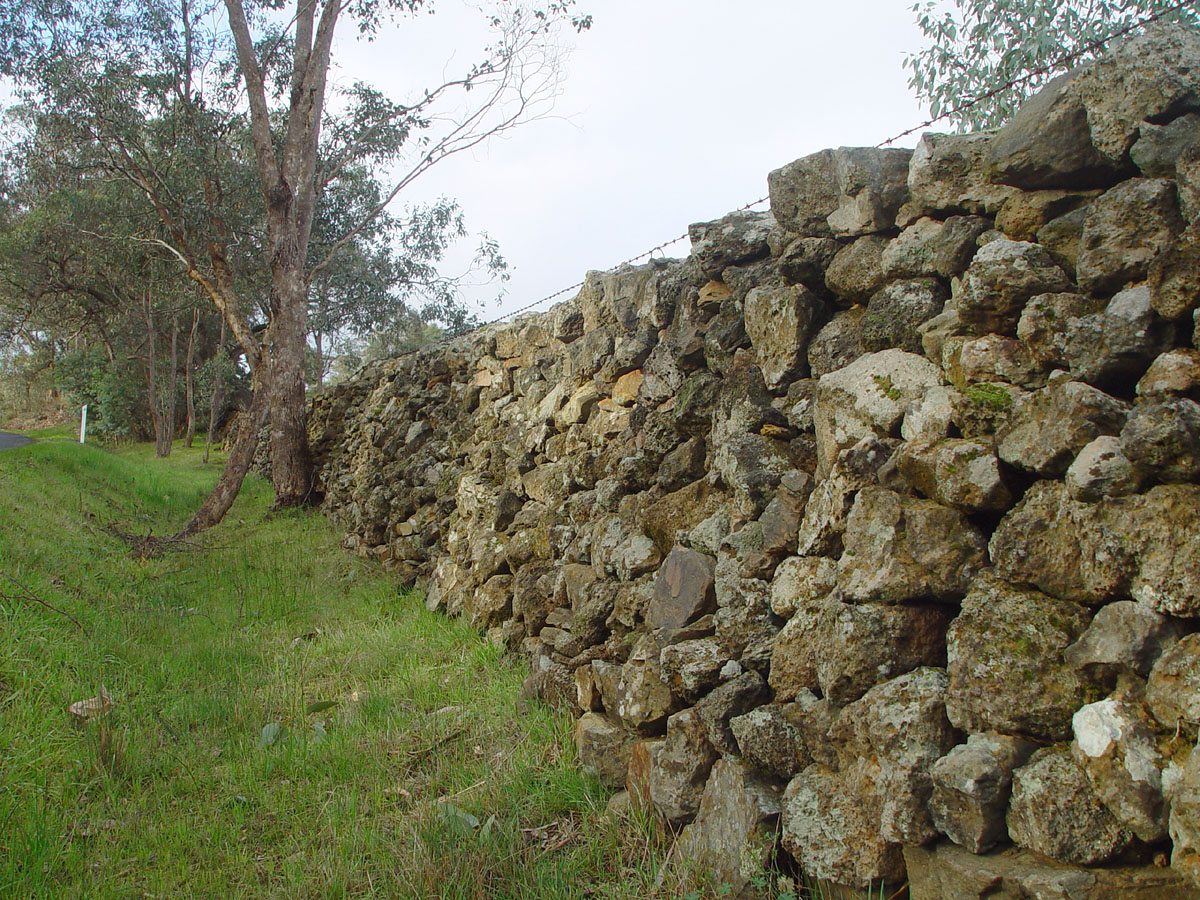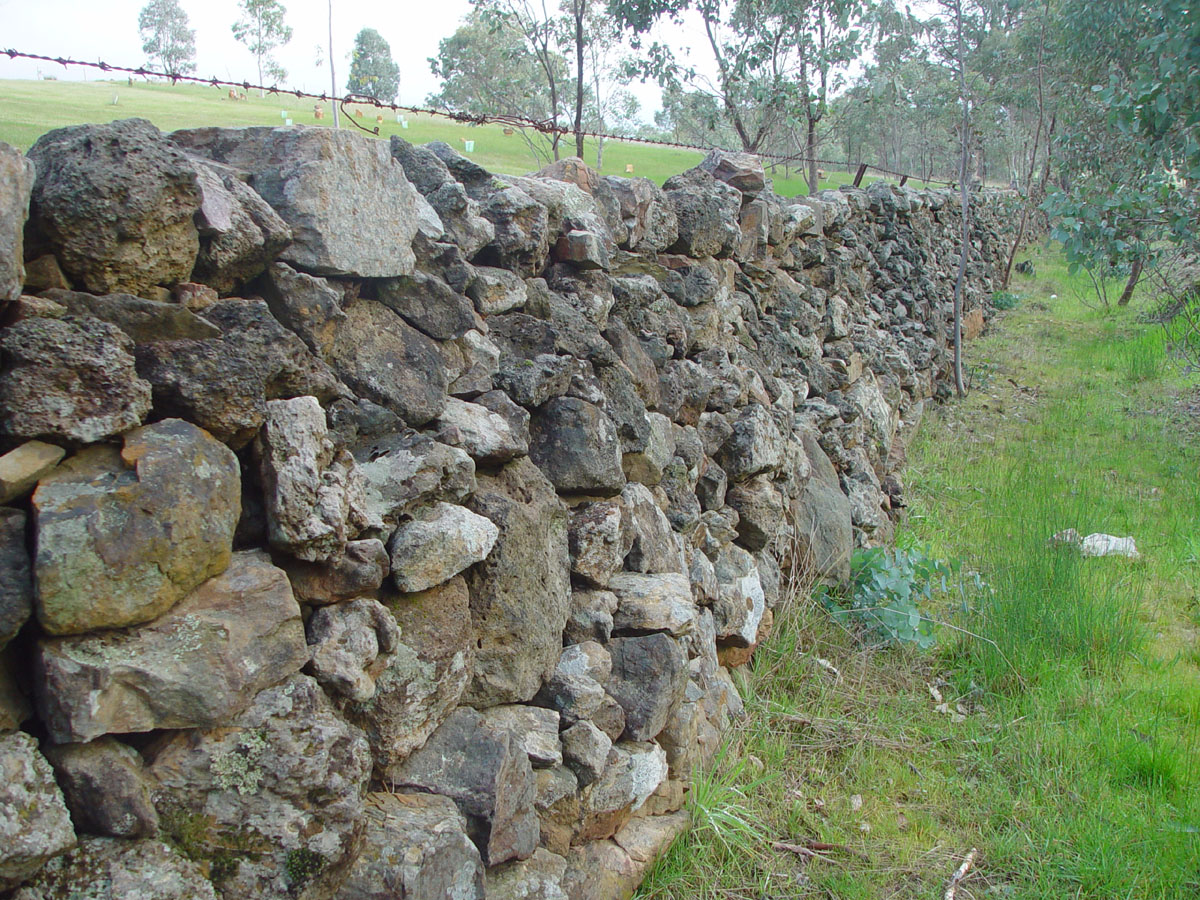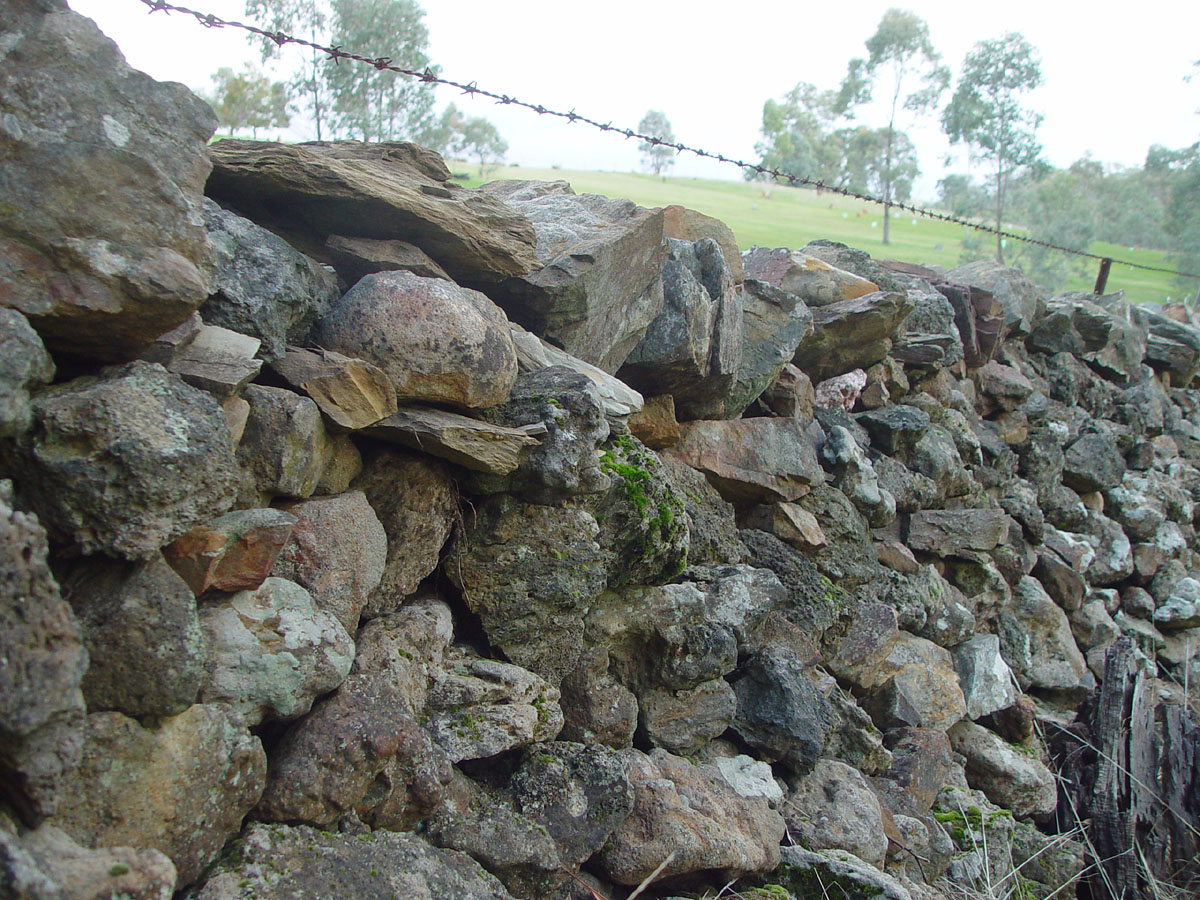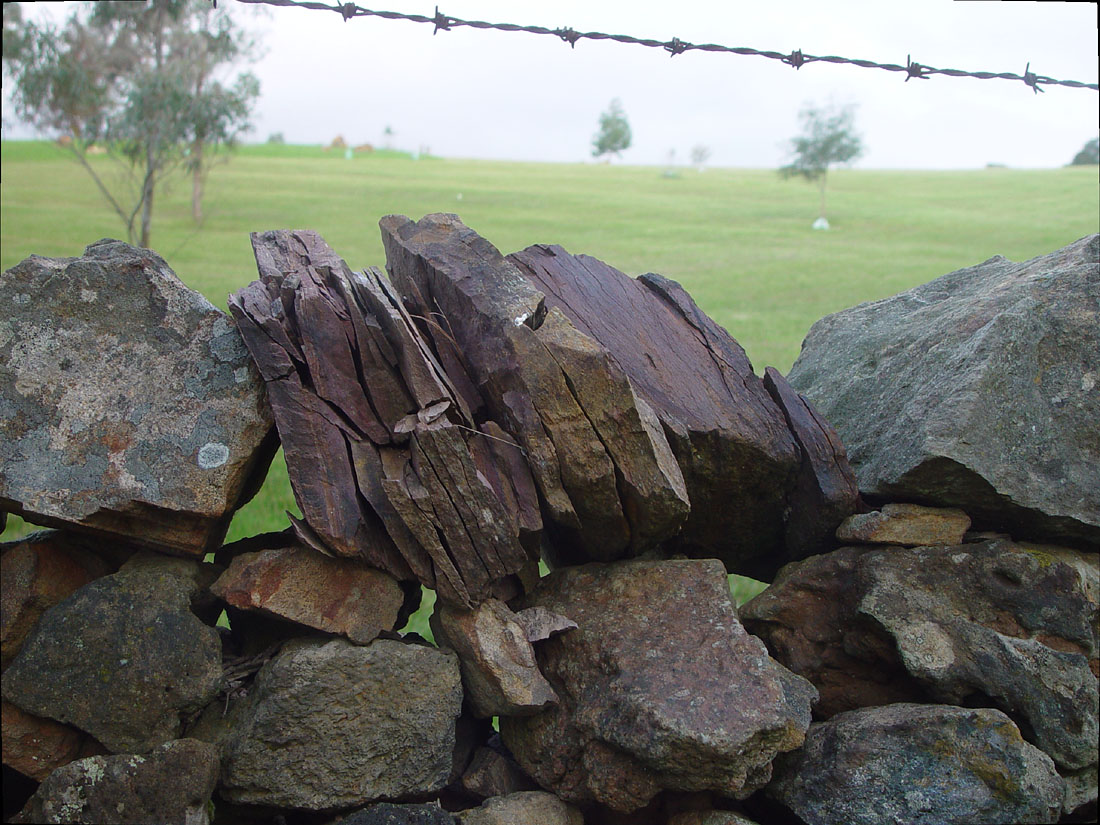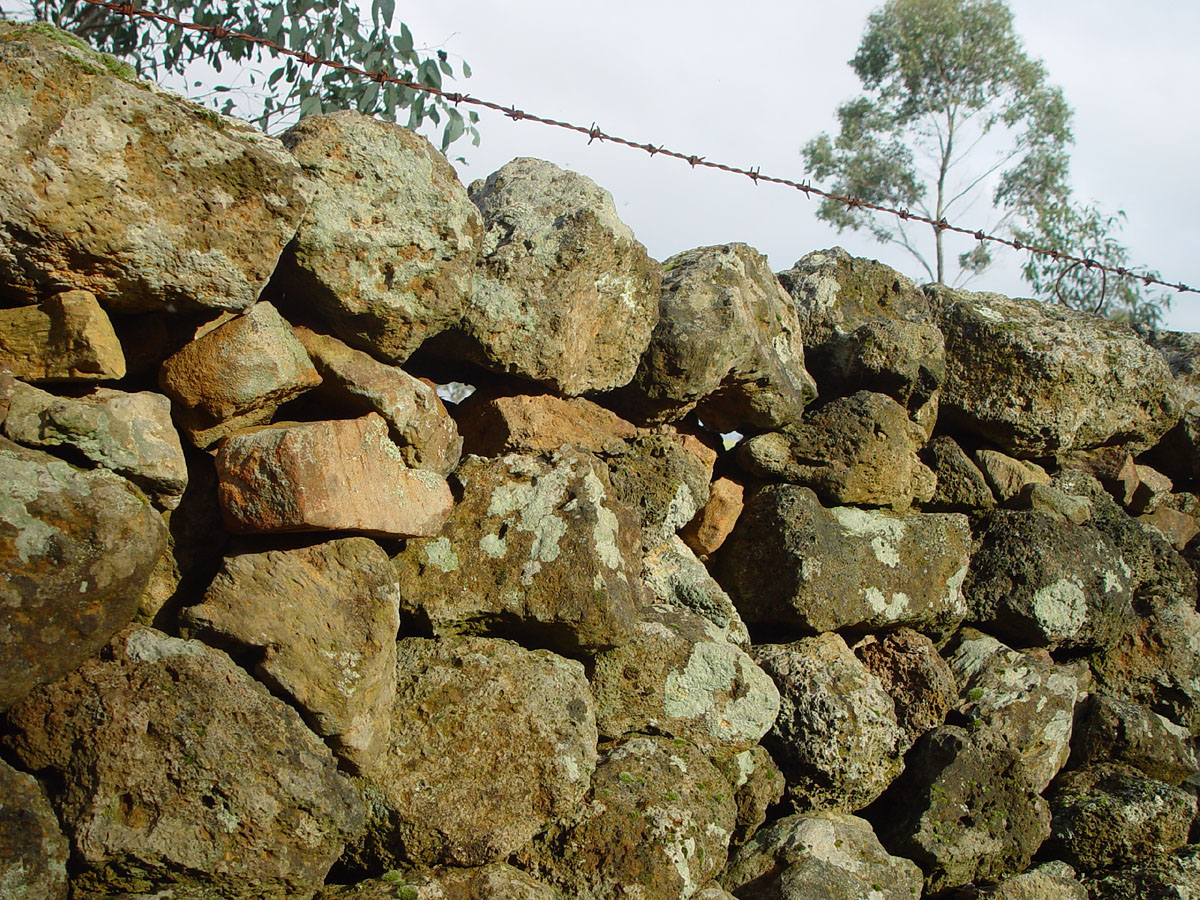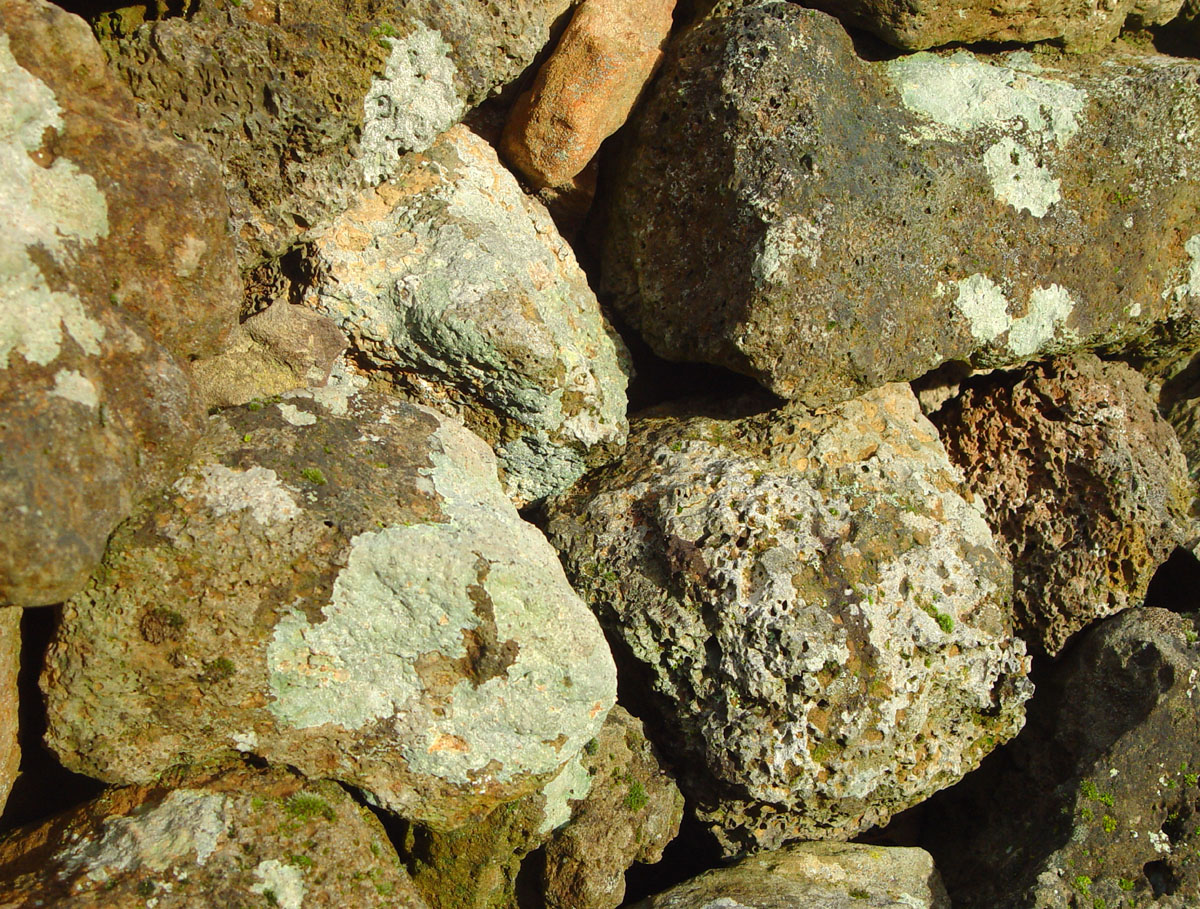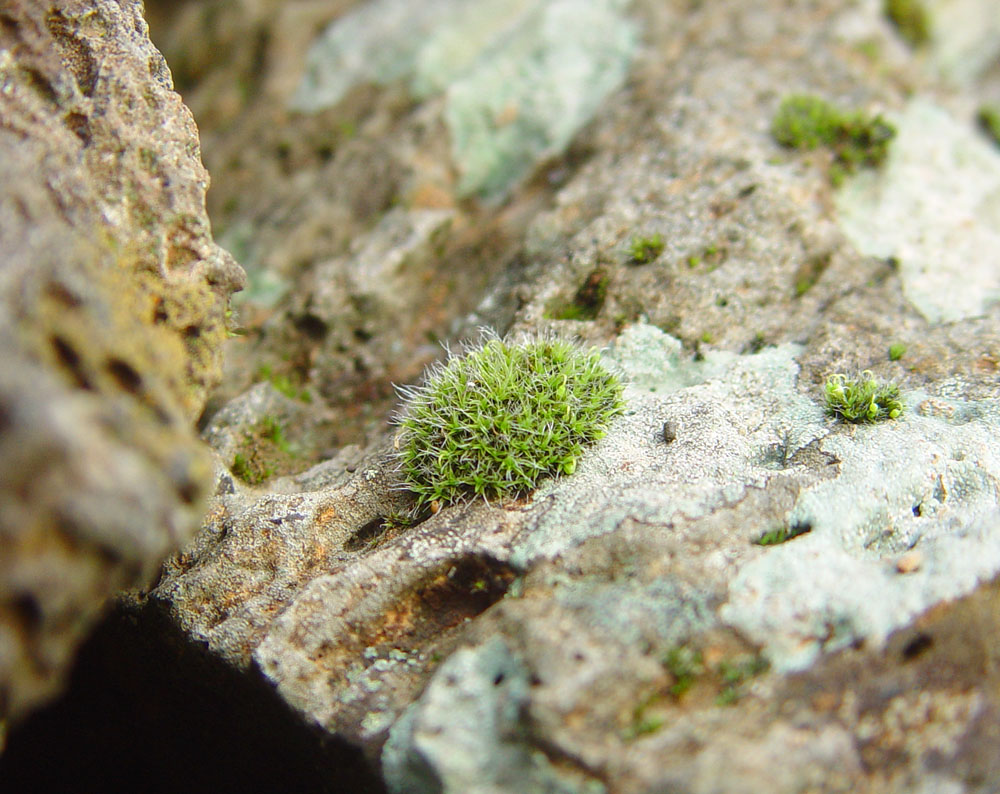 This is part of an extensive, recently constructed, drystone wall in Flemmings Lane, north-north-east of Franklinford.

#goats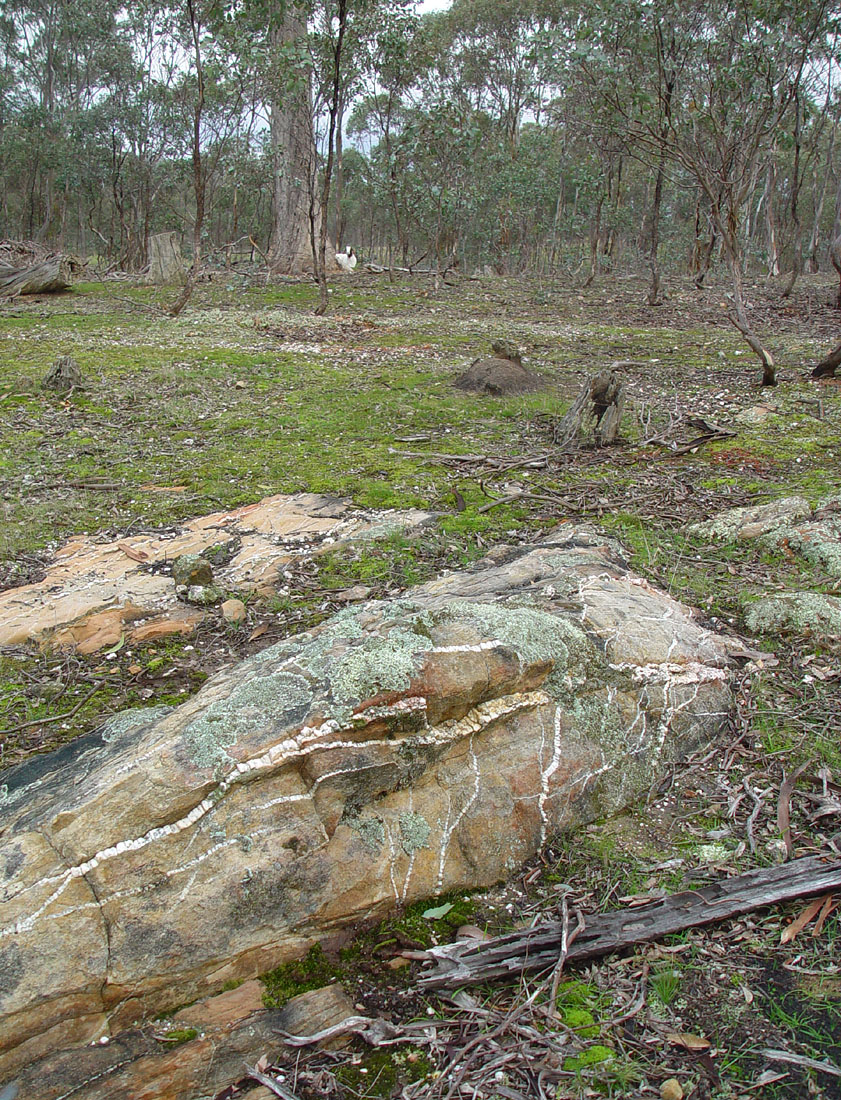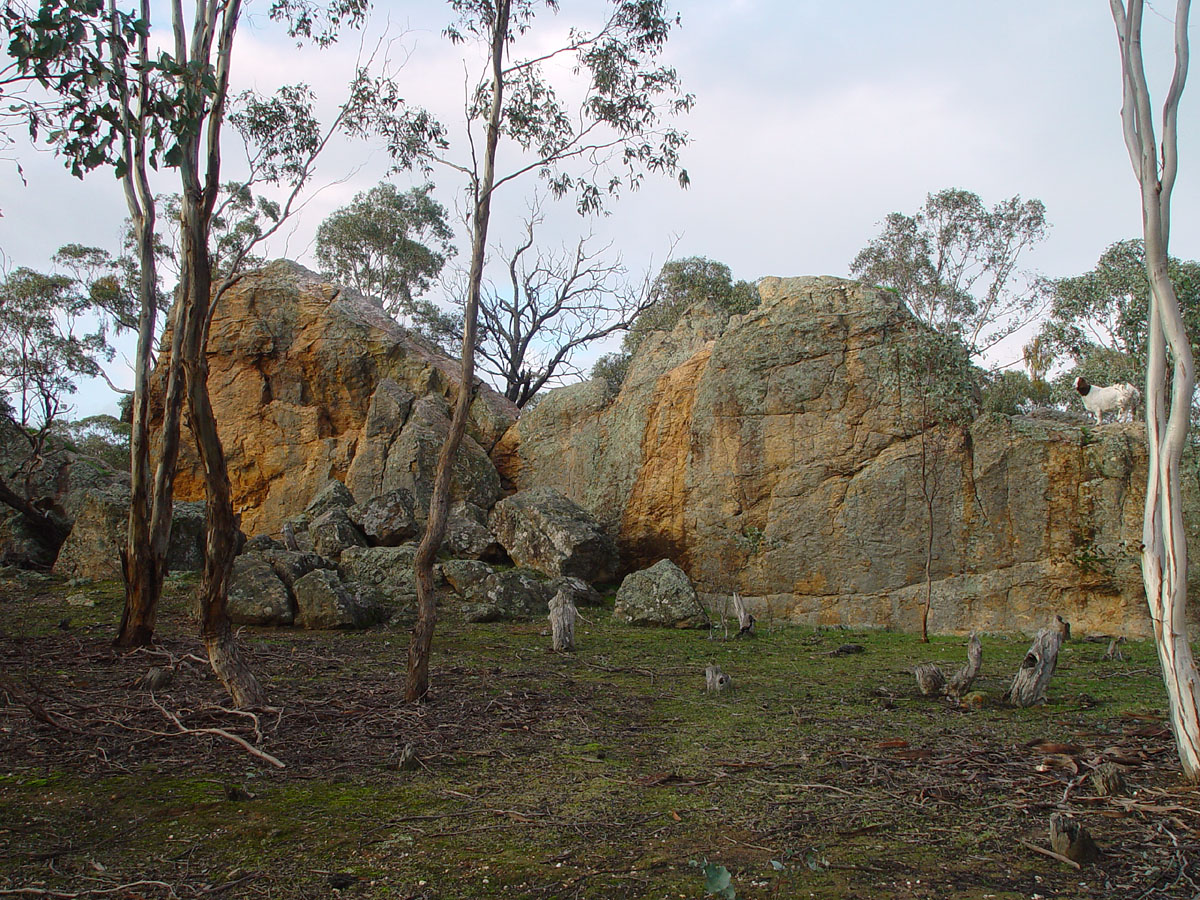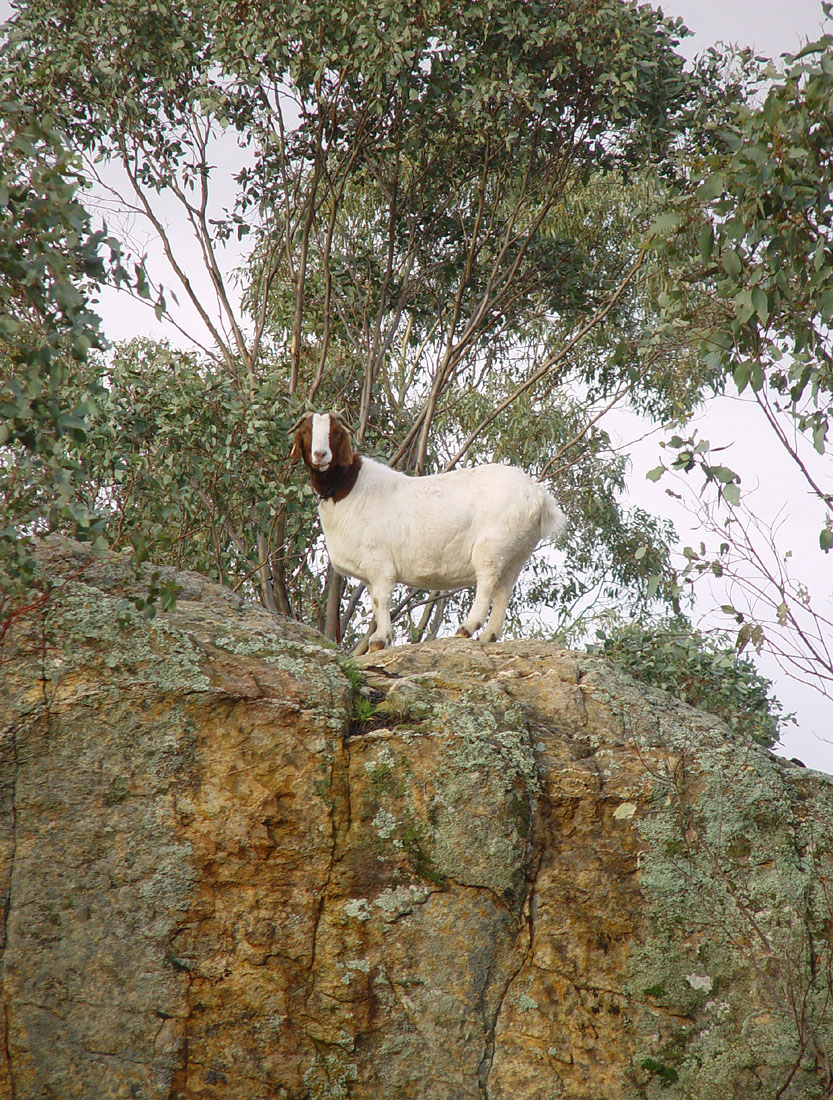 This is near the corner of Limestone Rd and Kidman Rd here:
Google Maps
.
#mt_beckworth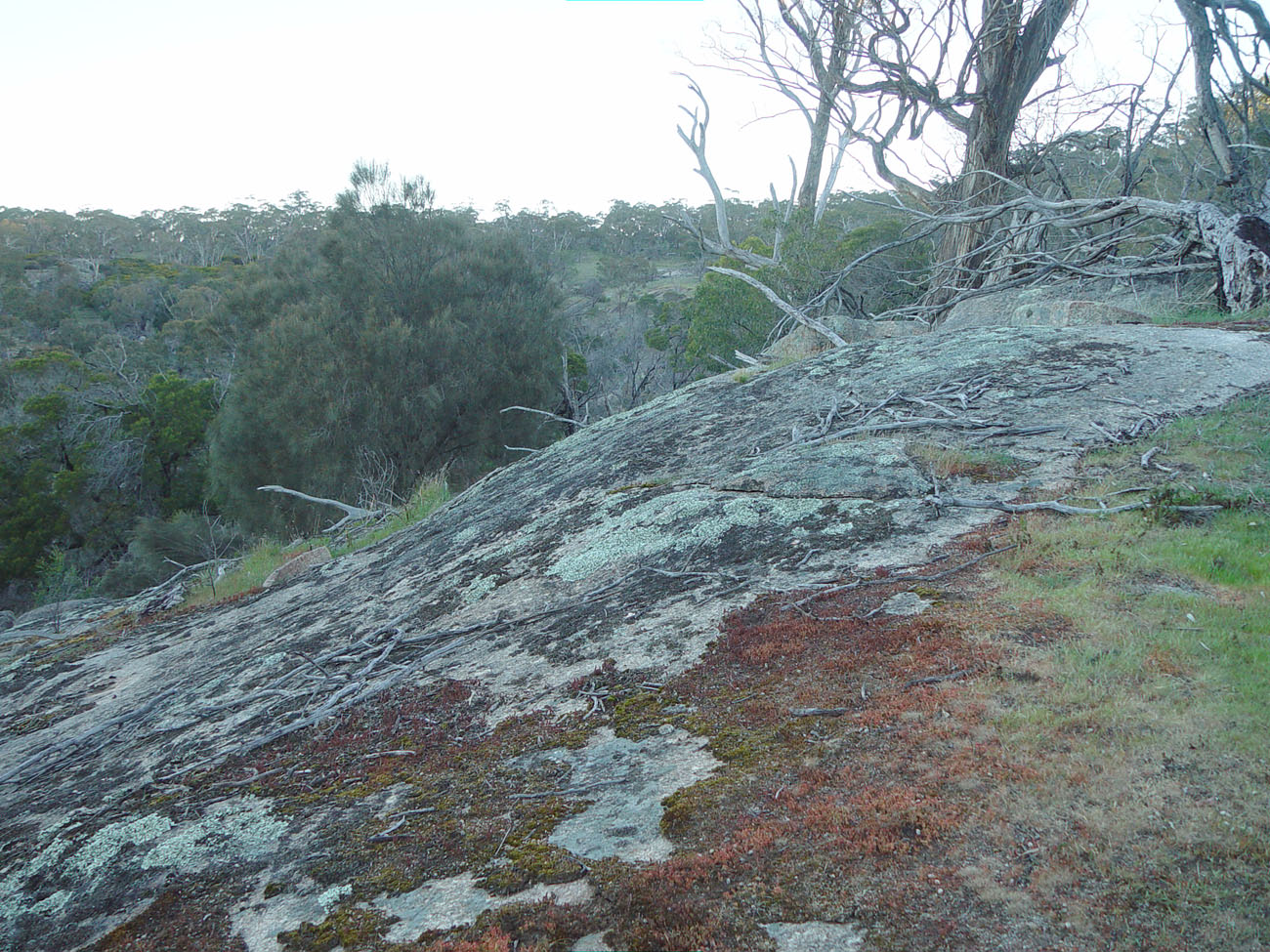 The Mt Beckworth Scenic Reserve is south-west of Clunes. We walked to the summit late one afternoon in September 2014.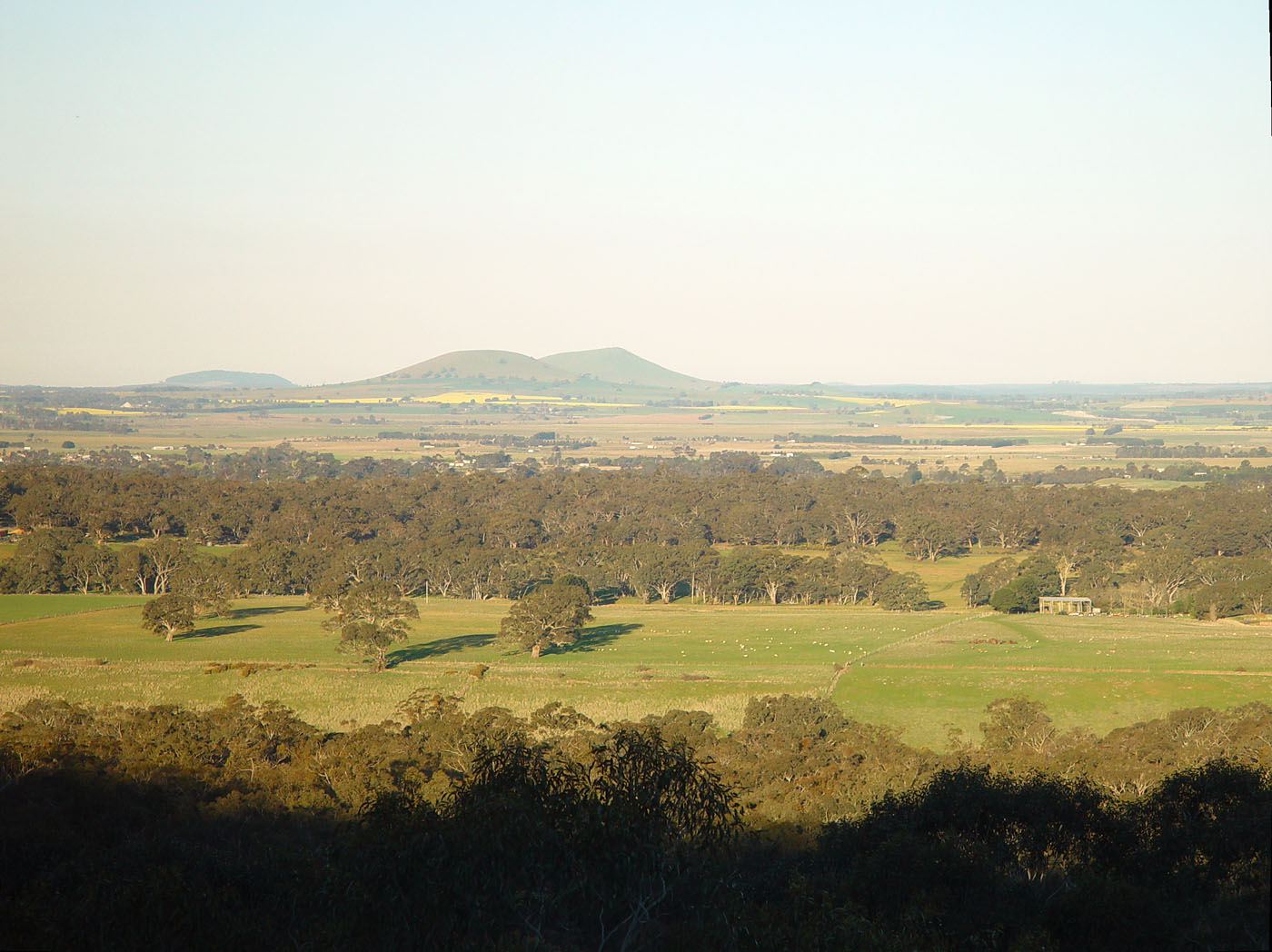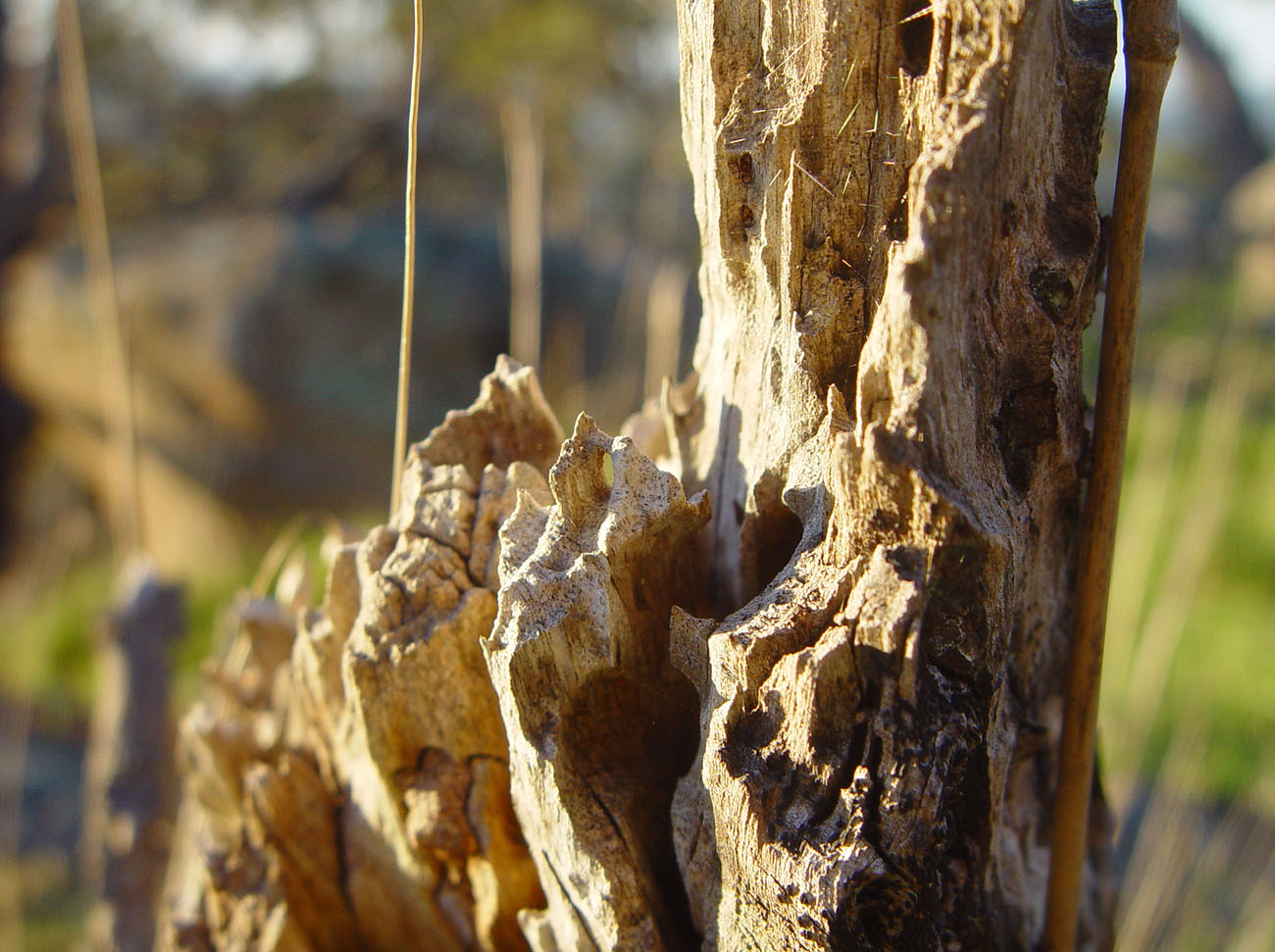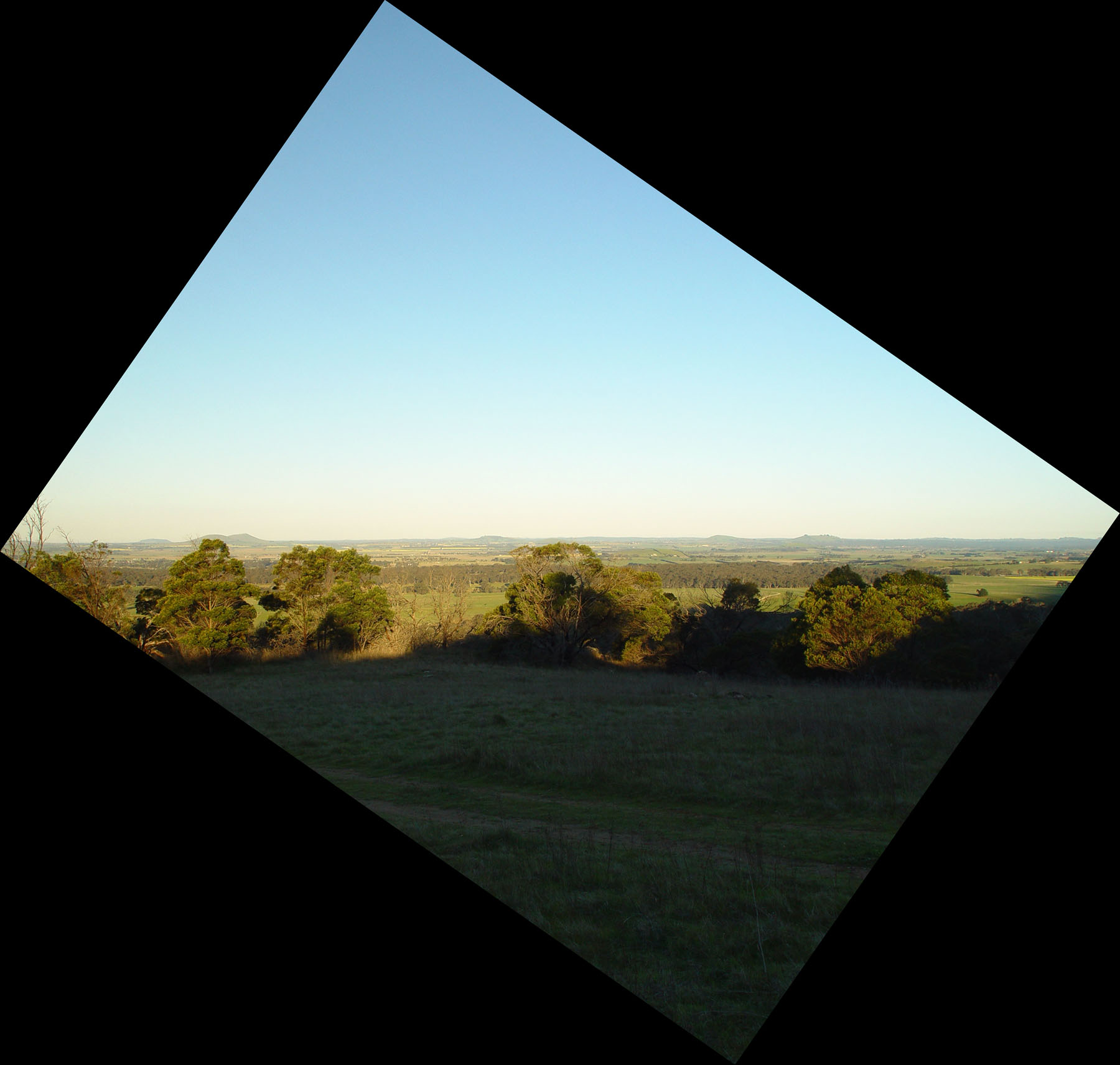 This is looking east, in the direction of Daylesford, but I can't specifically see anything close to Daylesford, since it is behind a forested ridge. This photo shows about 7 volcanos.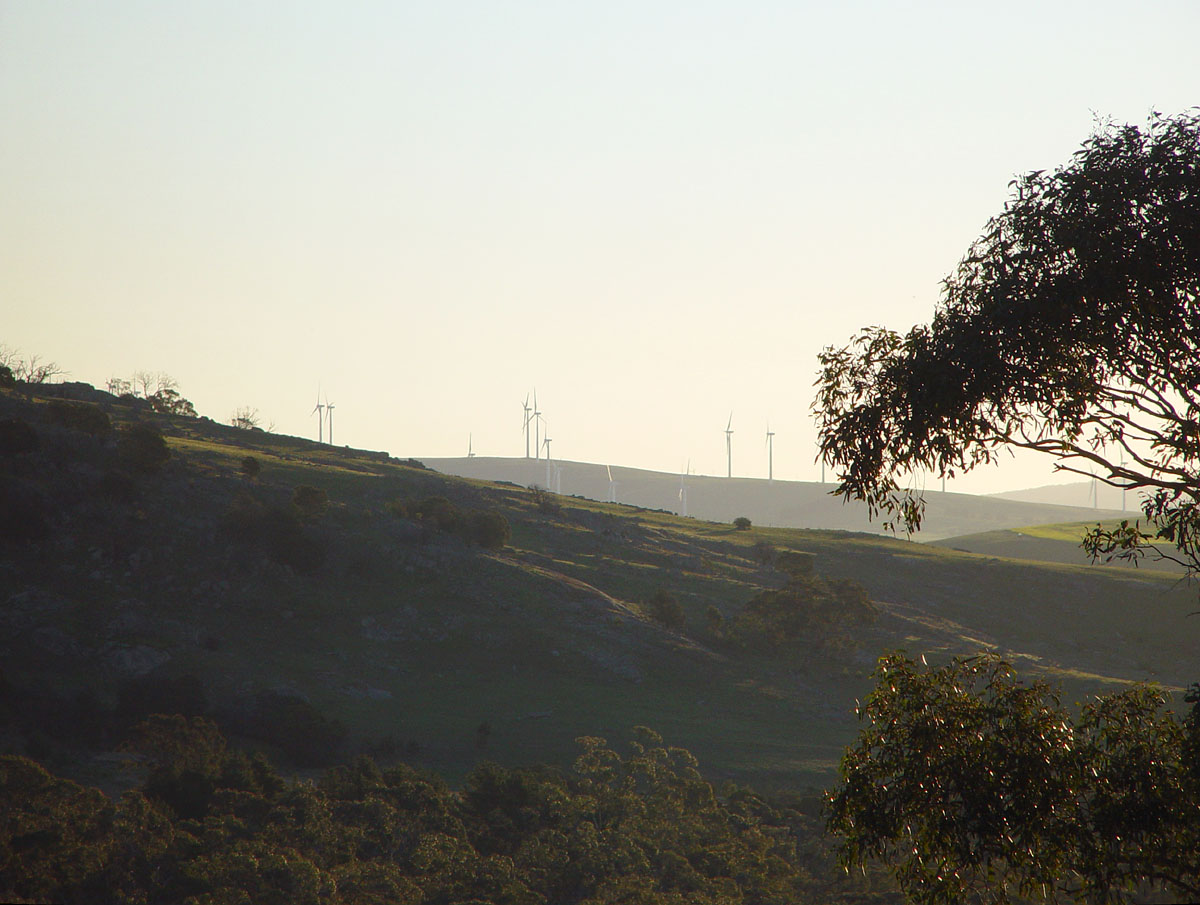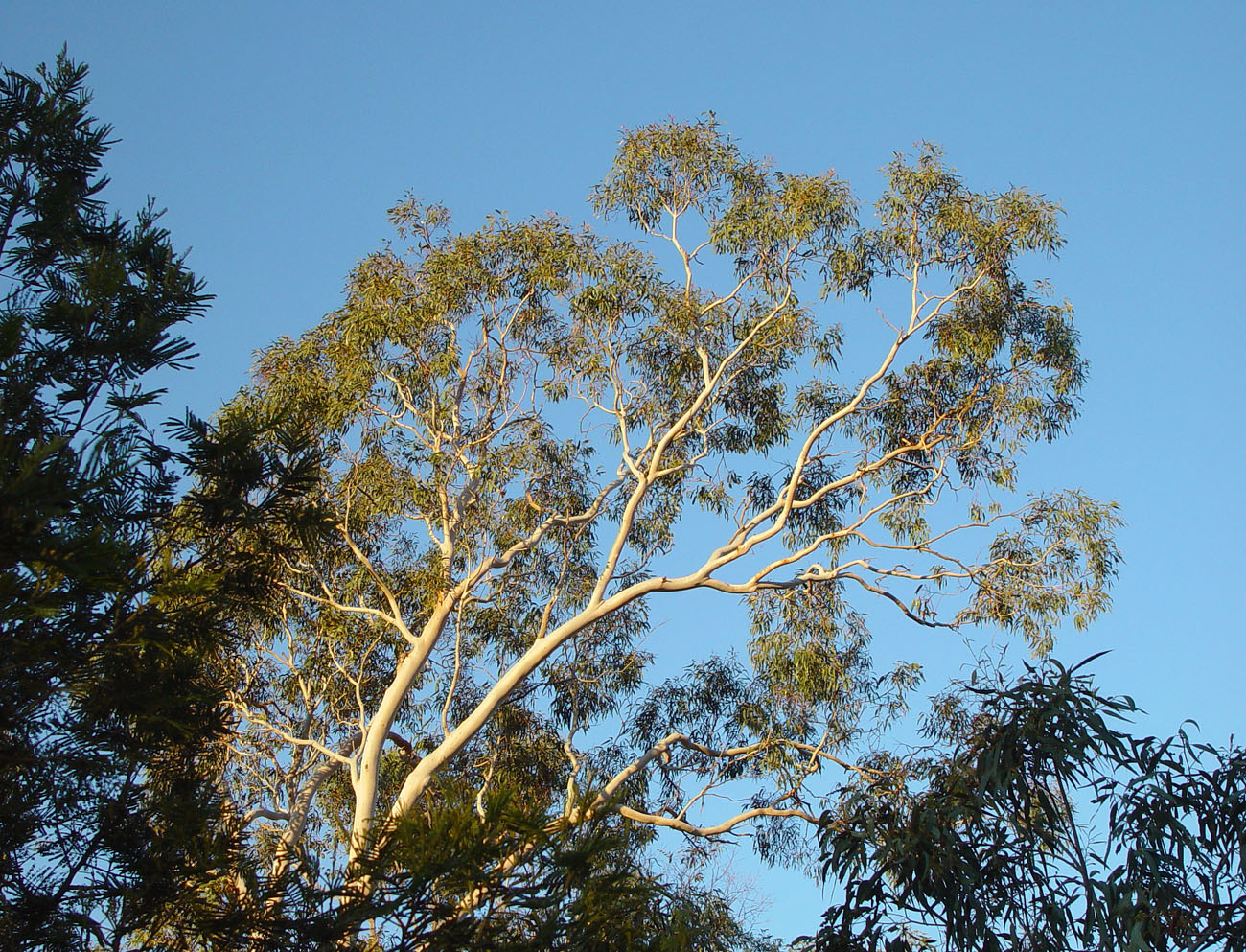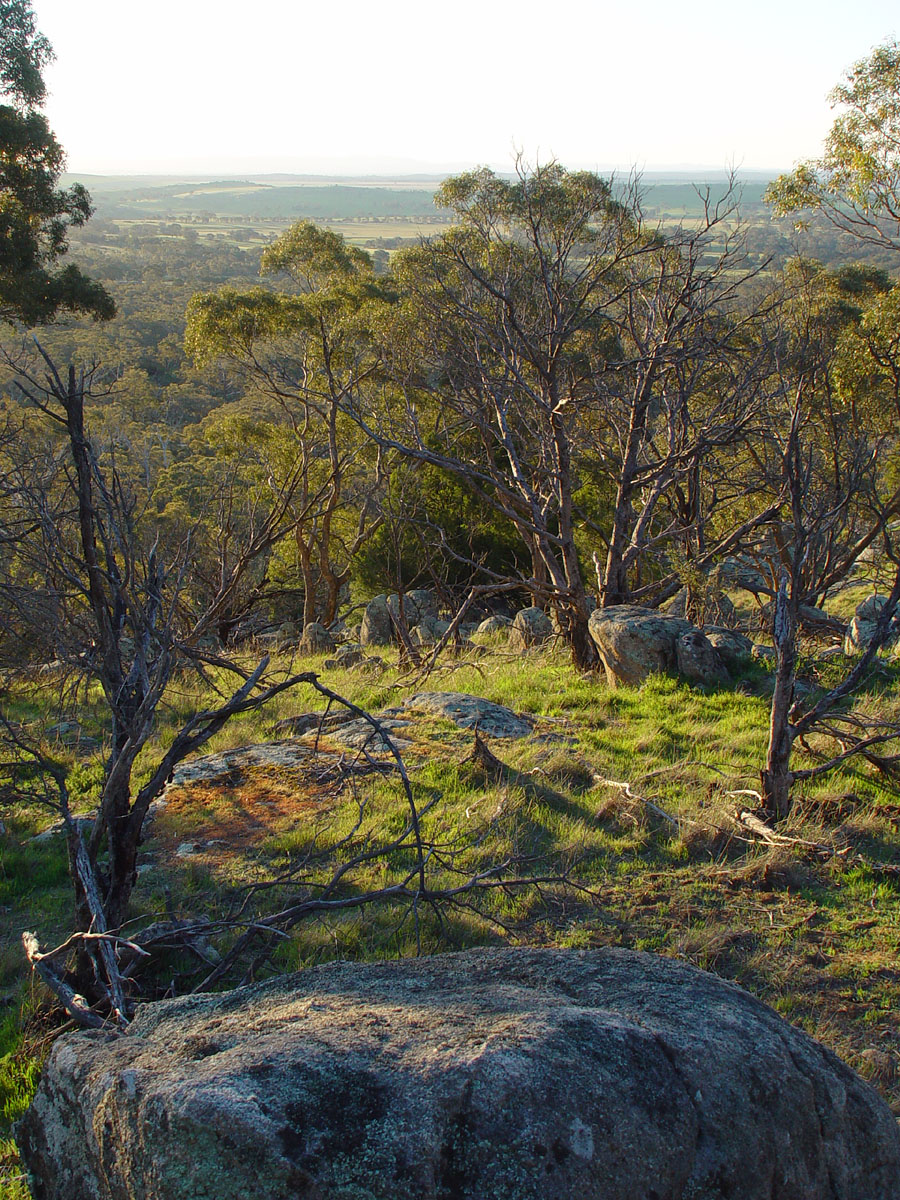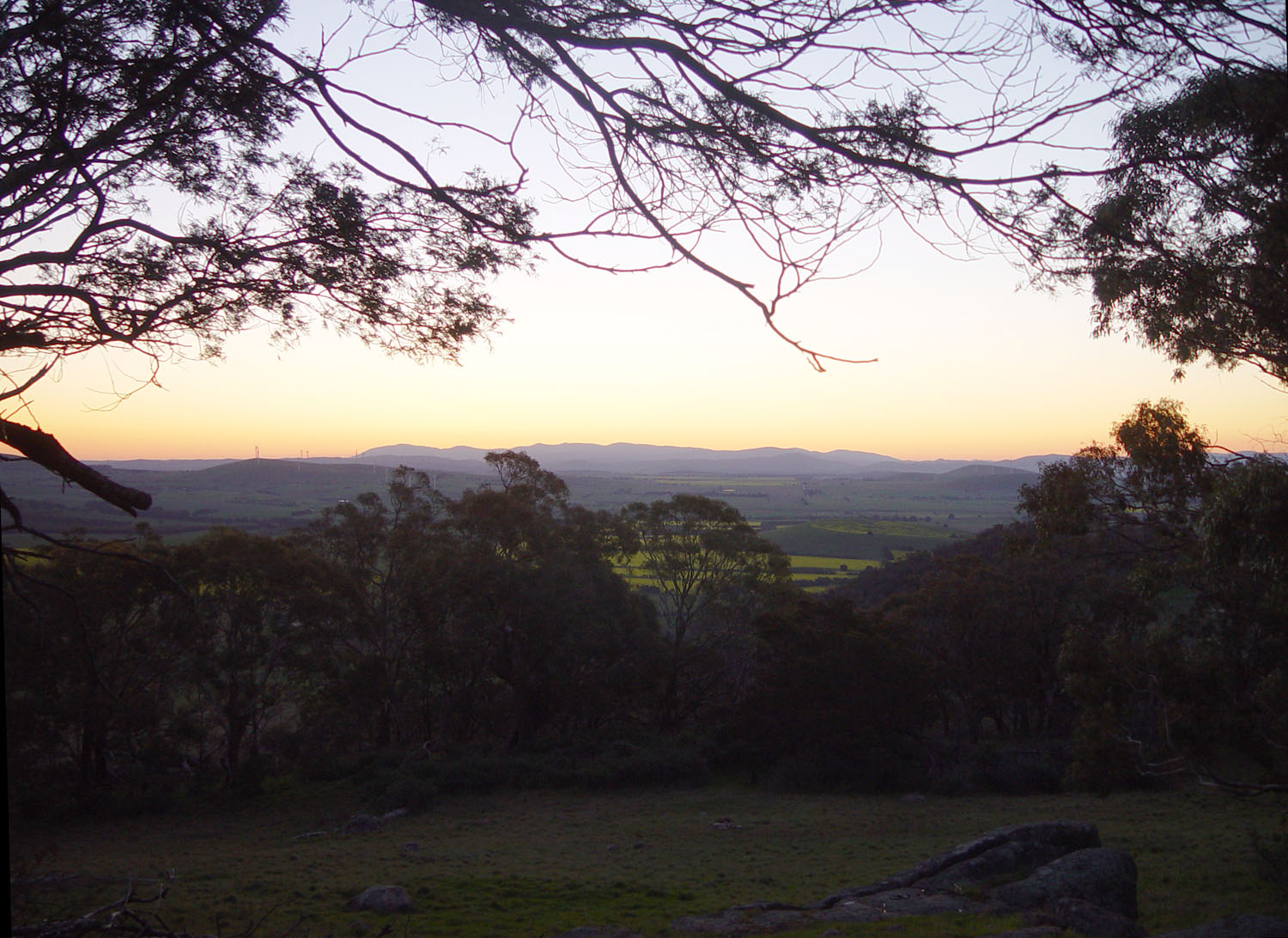 Looking west, where the horizon is the southern part of the Grampians.

#rail_trail
Here are some photos from parts of the Ballarat to Skipton Rail Trail:


in particular of Nimons Bridge: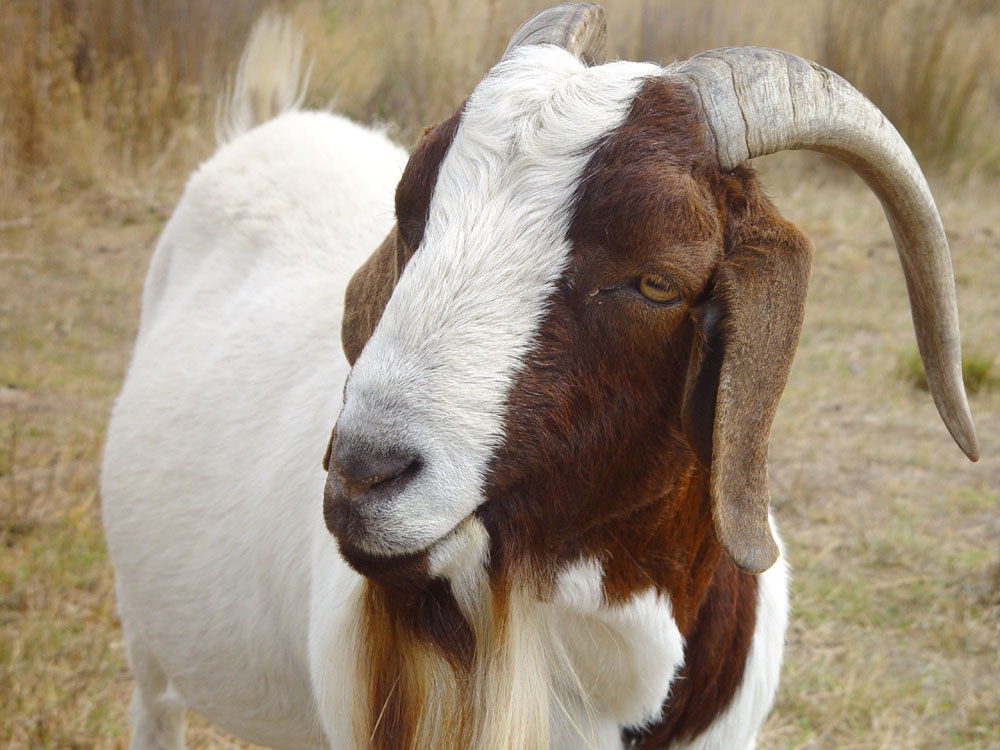 This goat was chained up by the rail trail. He seemed happy to have visitors and to eat a banana.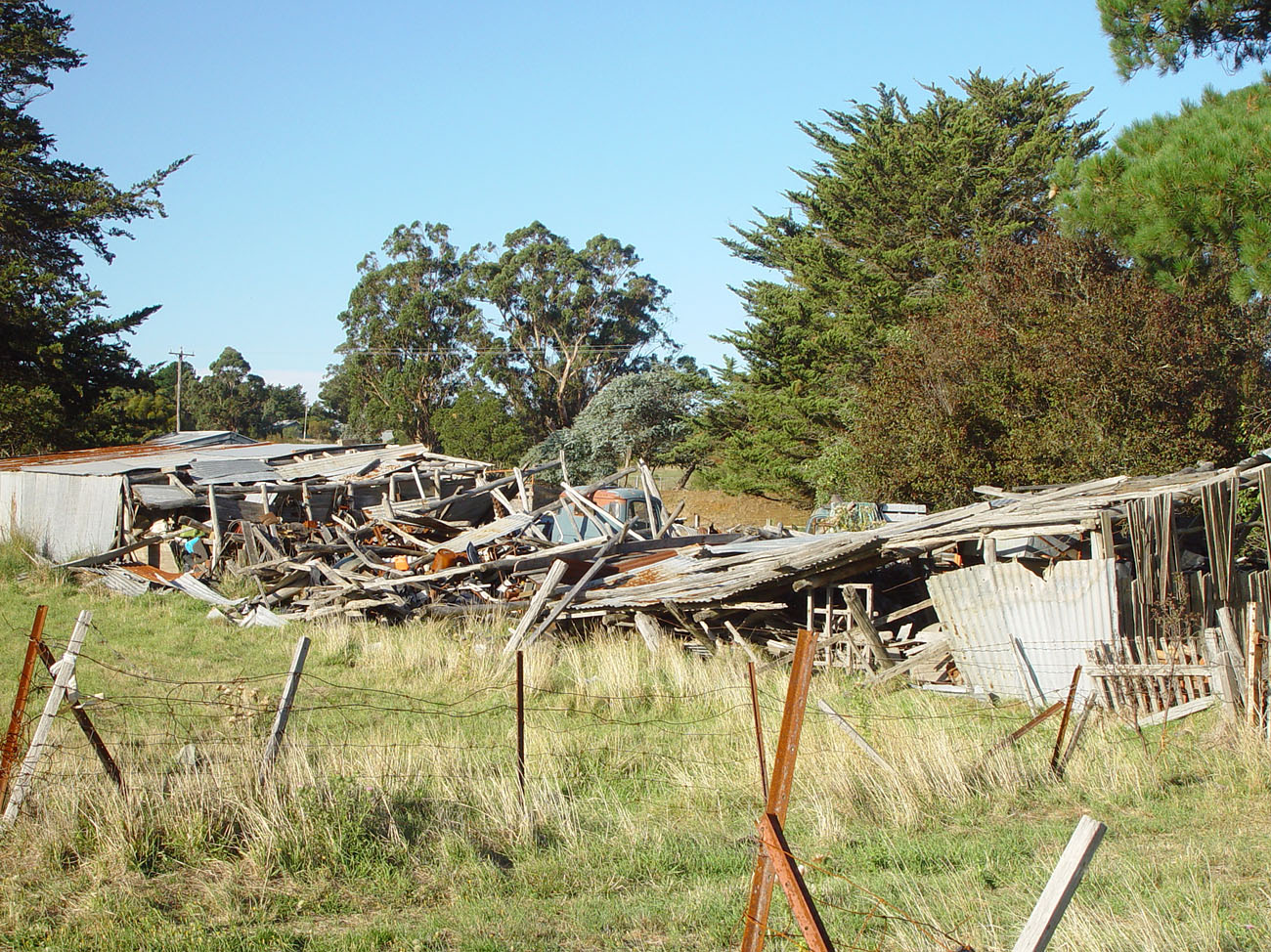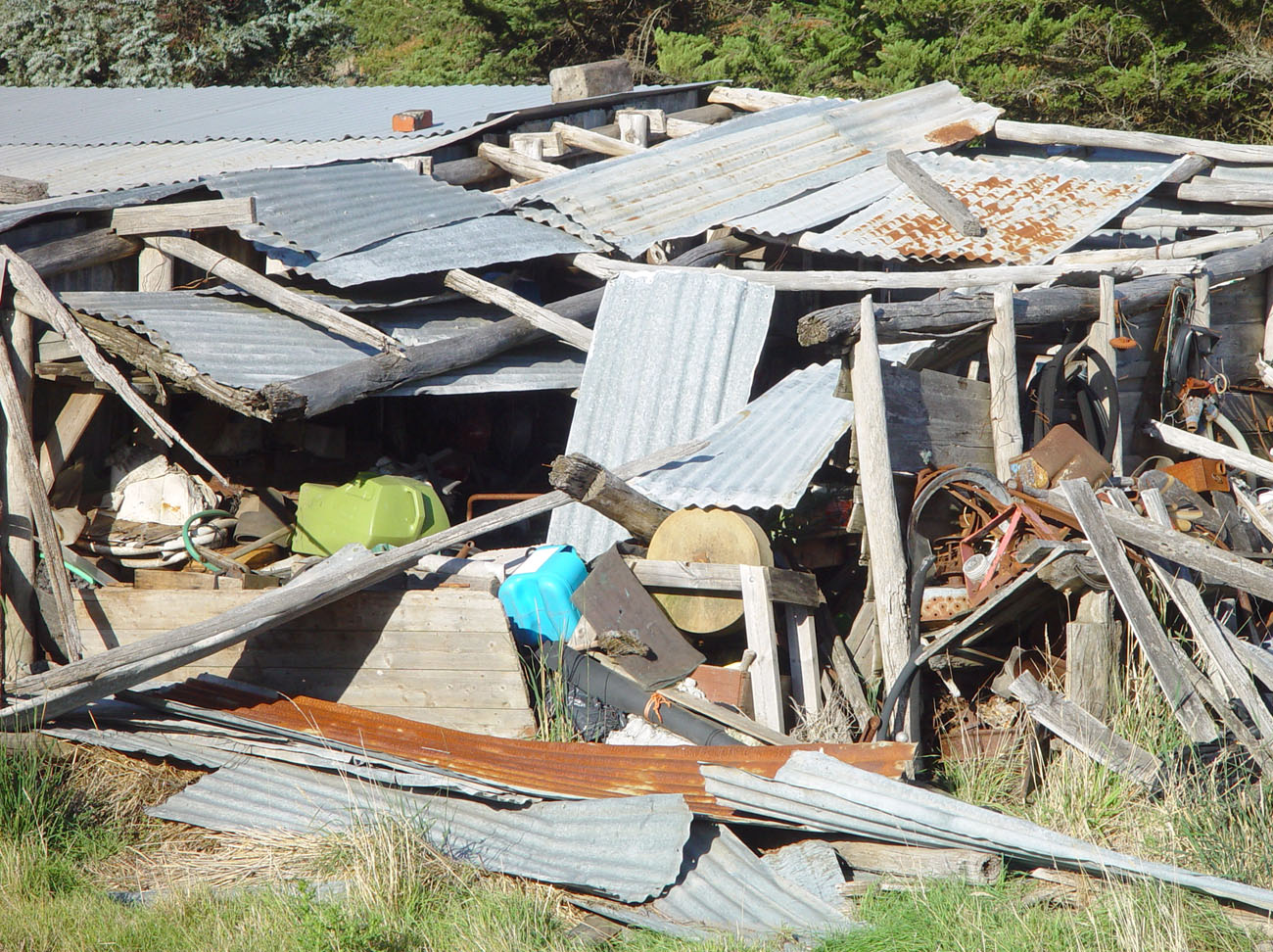 The shed is somewhat worse for wear but the treadle-operated grinding wheel appears to be in good shape.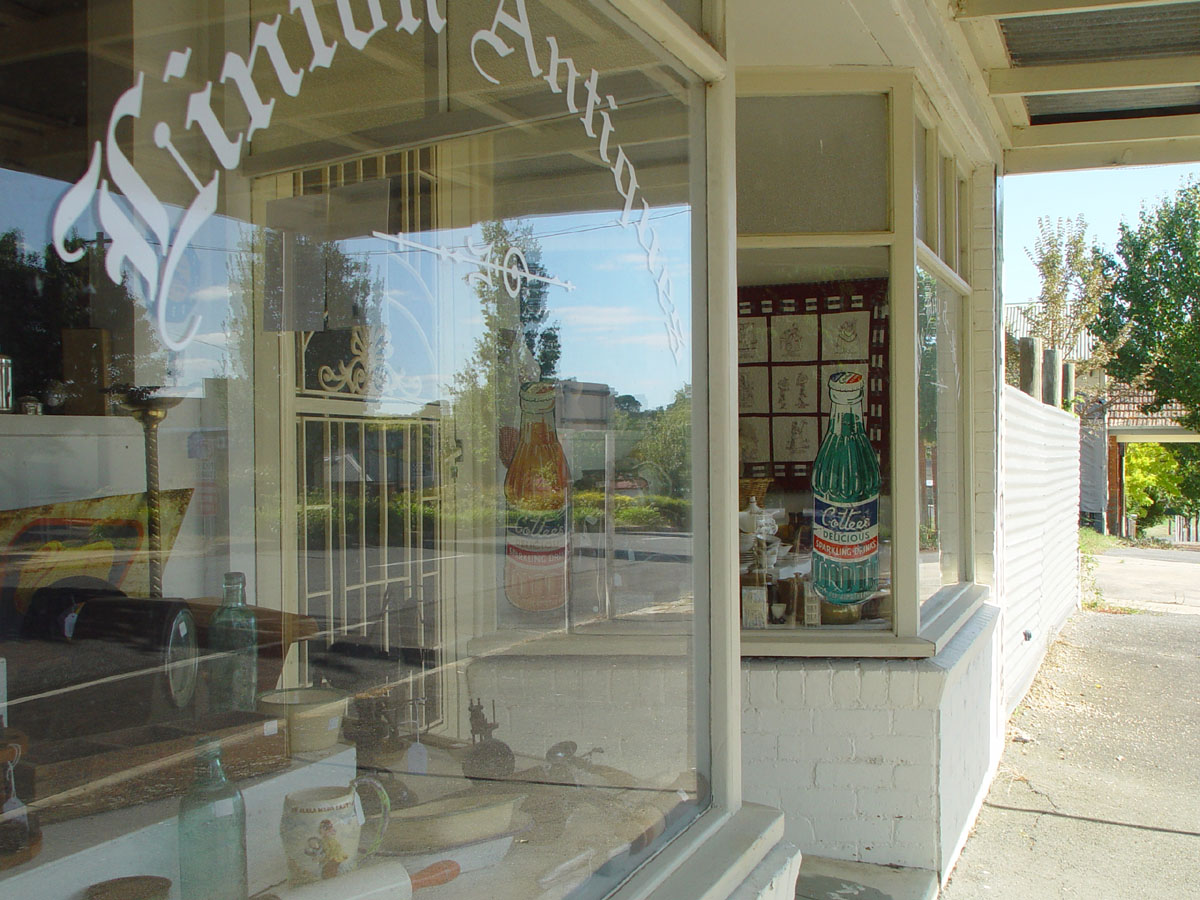 An antique shop in what was previously a milk bar, at Linton, with an advert for Cottees soft drinks, which I recall were last seen in the 1960s or perhaps early 1970s.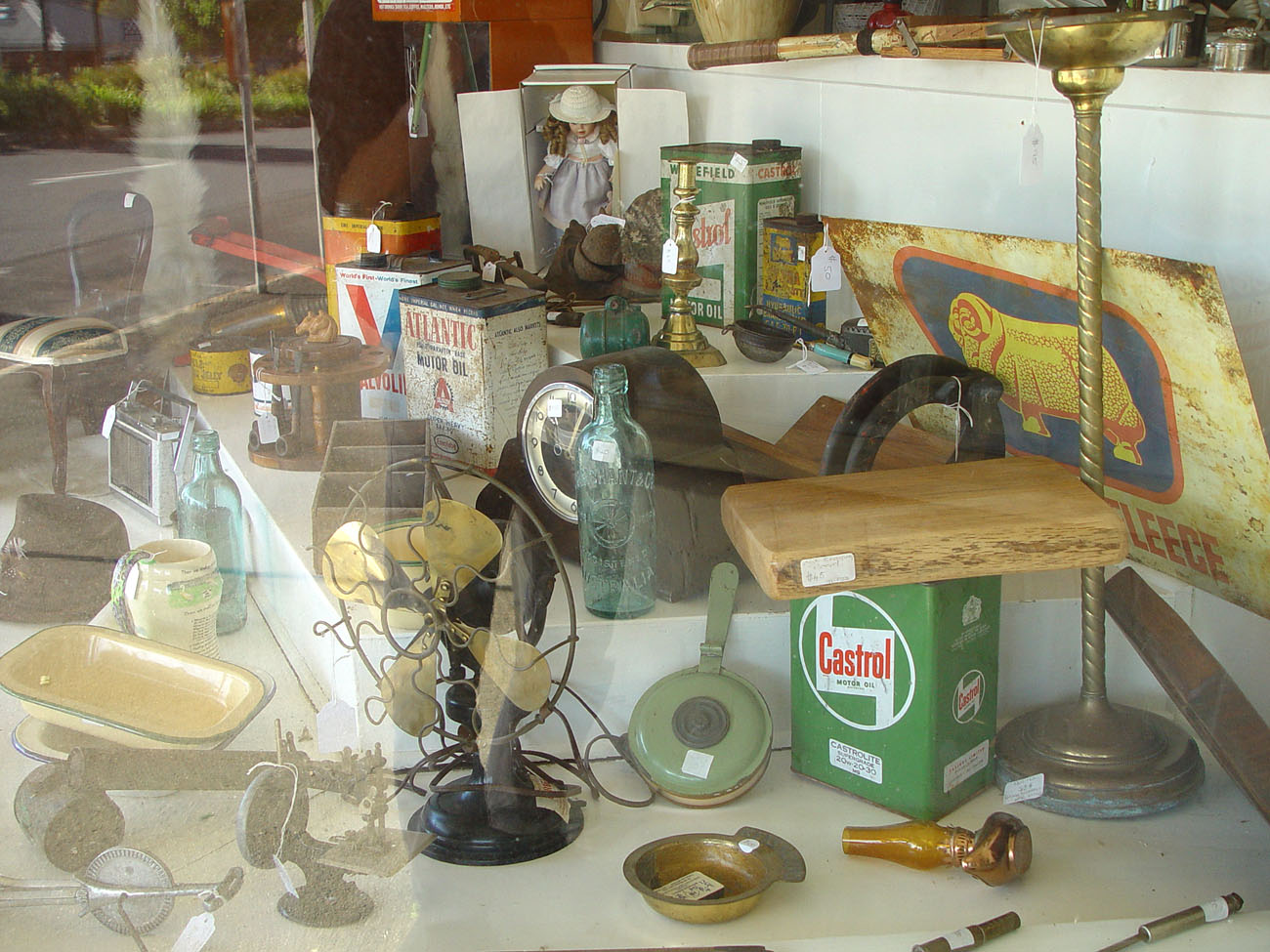 There used to be a chain of Golden Fleece petrol stations. The Marchants bottle is very old, but Marchants soft drinks were available in the 1960s and perhaps later.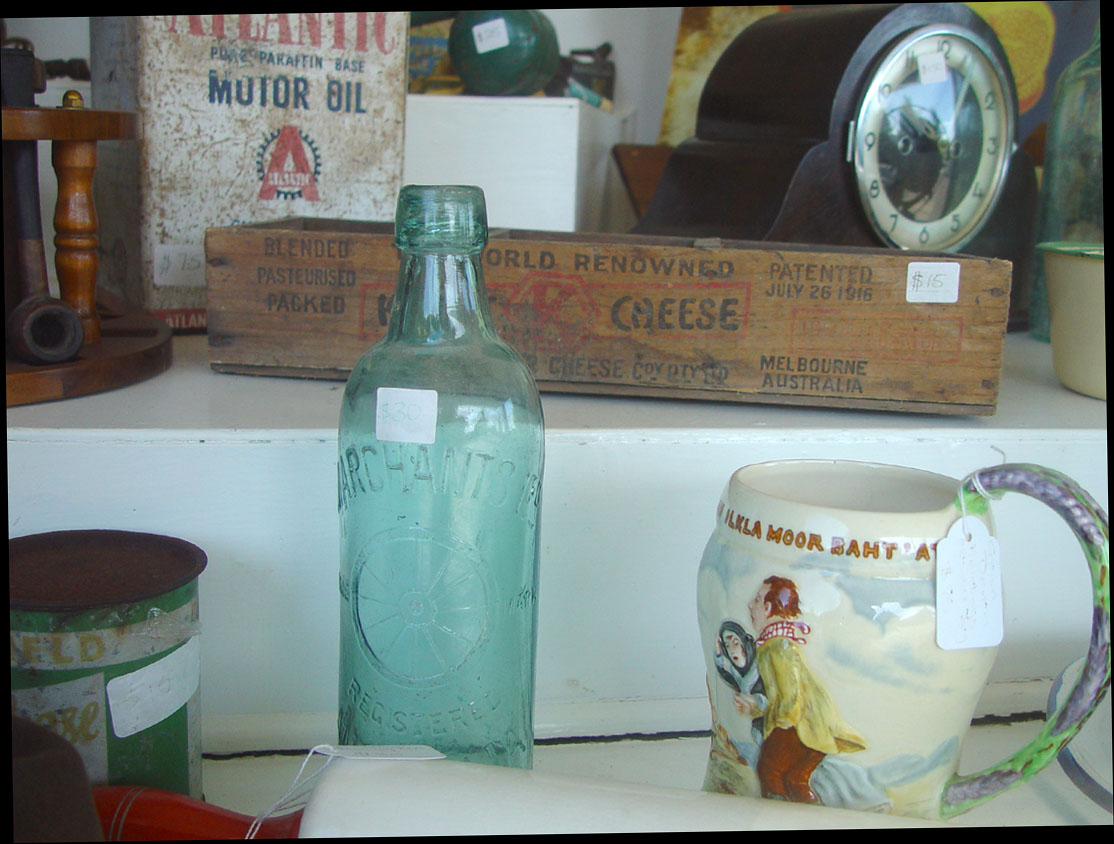 Tina and I use these wooden Kraft Cheese boxes for storing electronic parts. I have paid $15 for them at Camberwell Market. This one has had two dividers added. Their appeal has ensured that they were kept rather than thrown out, and then kept for decades, used and then passed on to be used again.

In the late 1960s the Kraft cheddar cheese box tradition still existed to some extent - the boxes had wooden ends but the bottom, sides and top were corrugated cardboard. They were useful for storage too.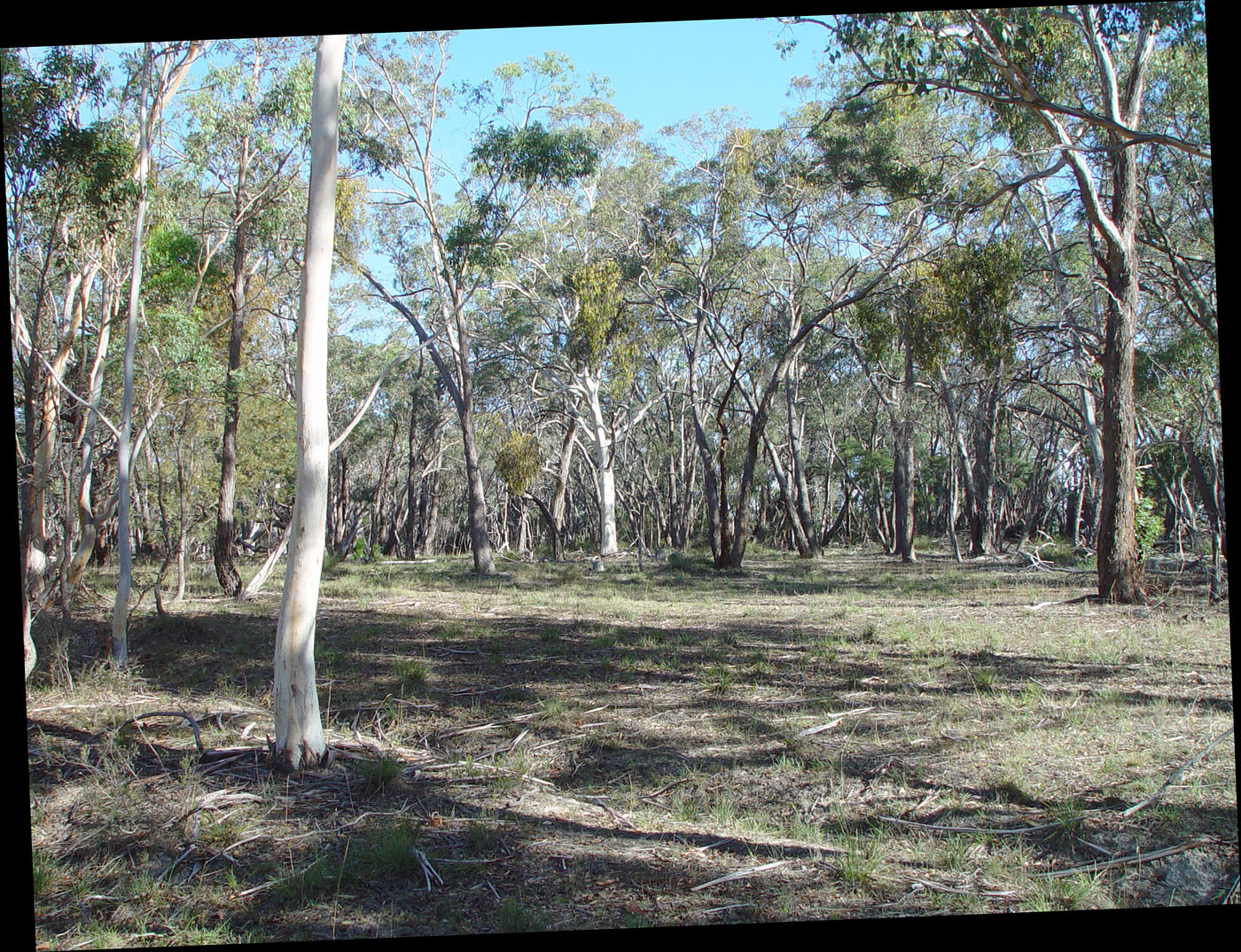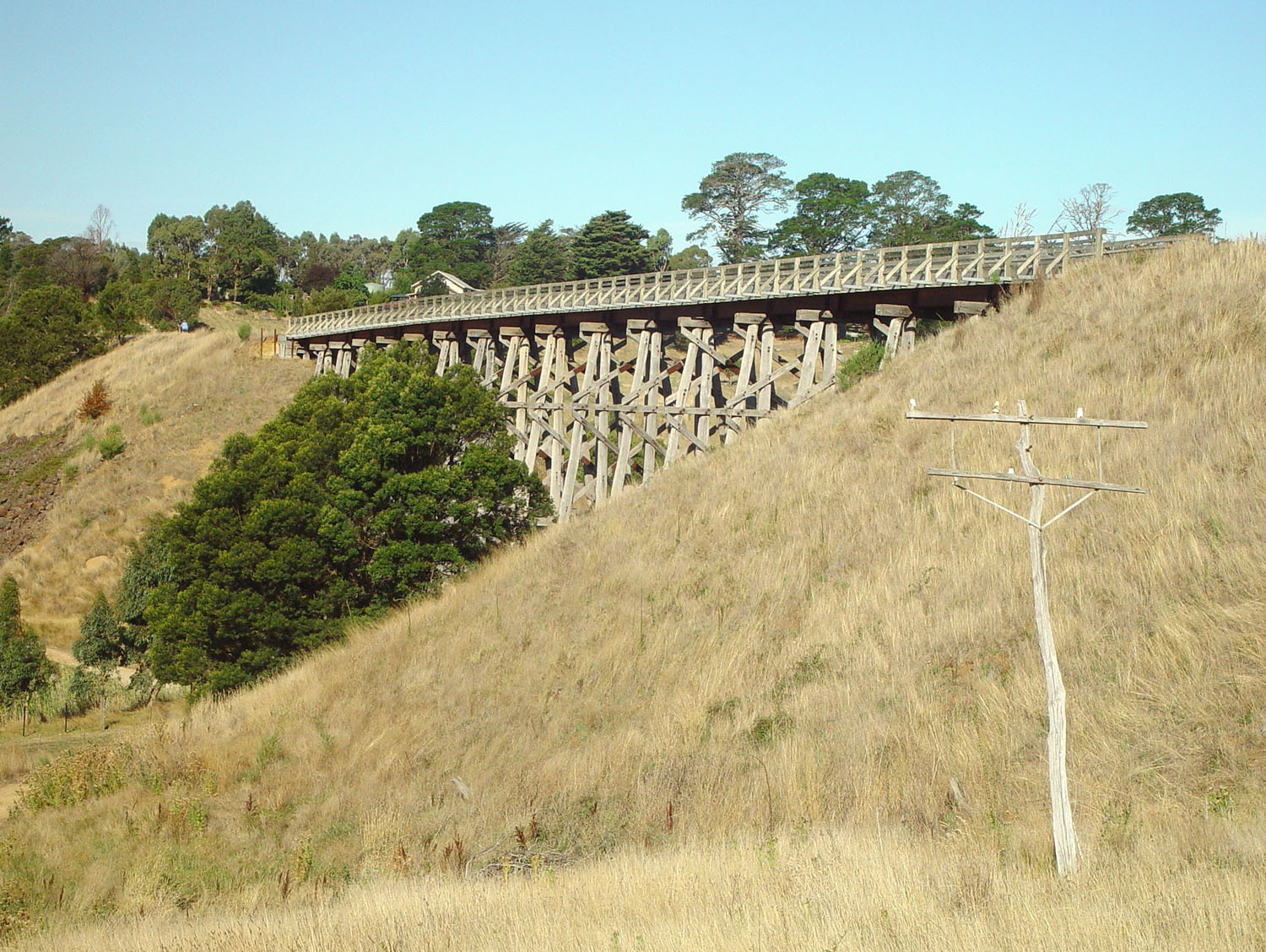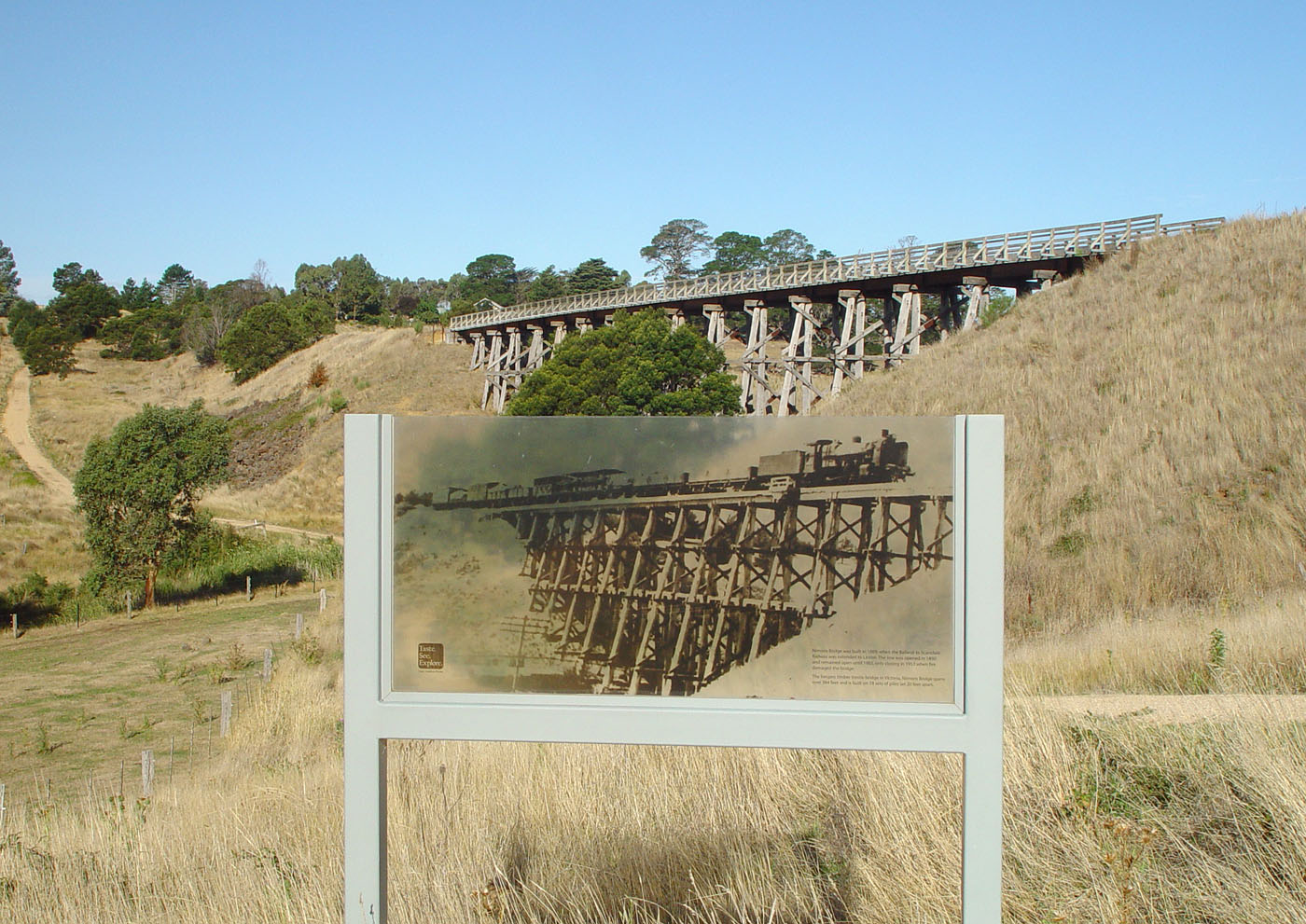 The caption is:
Nimon's Bridge was build in 1889, when the Ballarat to Scarsdale Railway was extended to Linton. The line was opened in 1890 and remained open until 1985, closing only in 1953 when fire damaged the bridge.
The longest timber trestle bridge in Victoria, Nimons Bridge spans over 384 feet and is built on 18 sets of piles, 20 feet apart.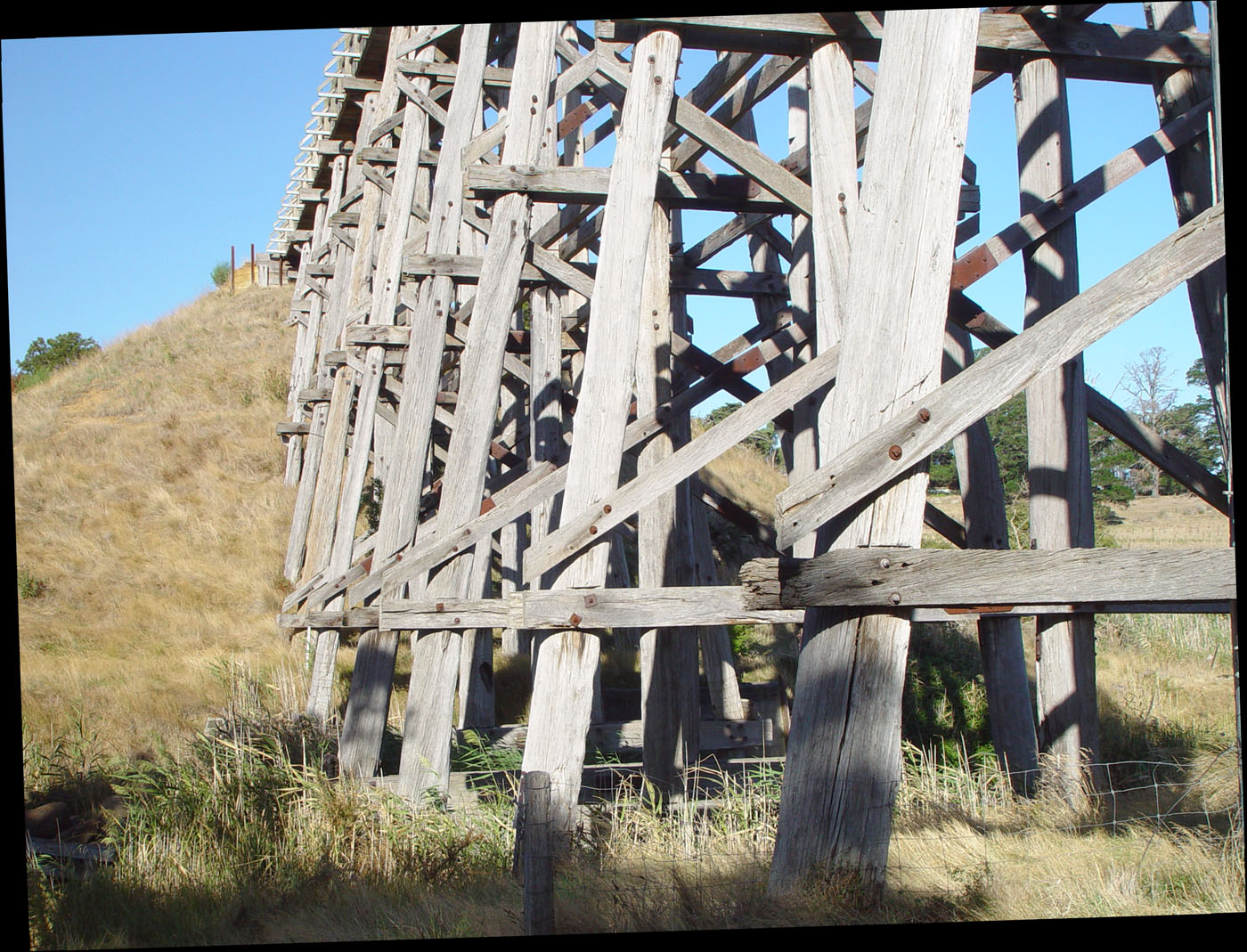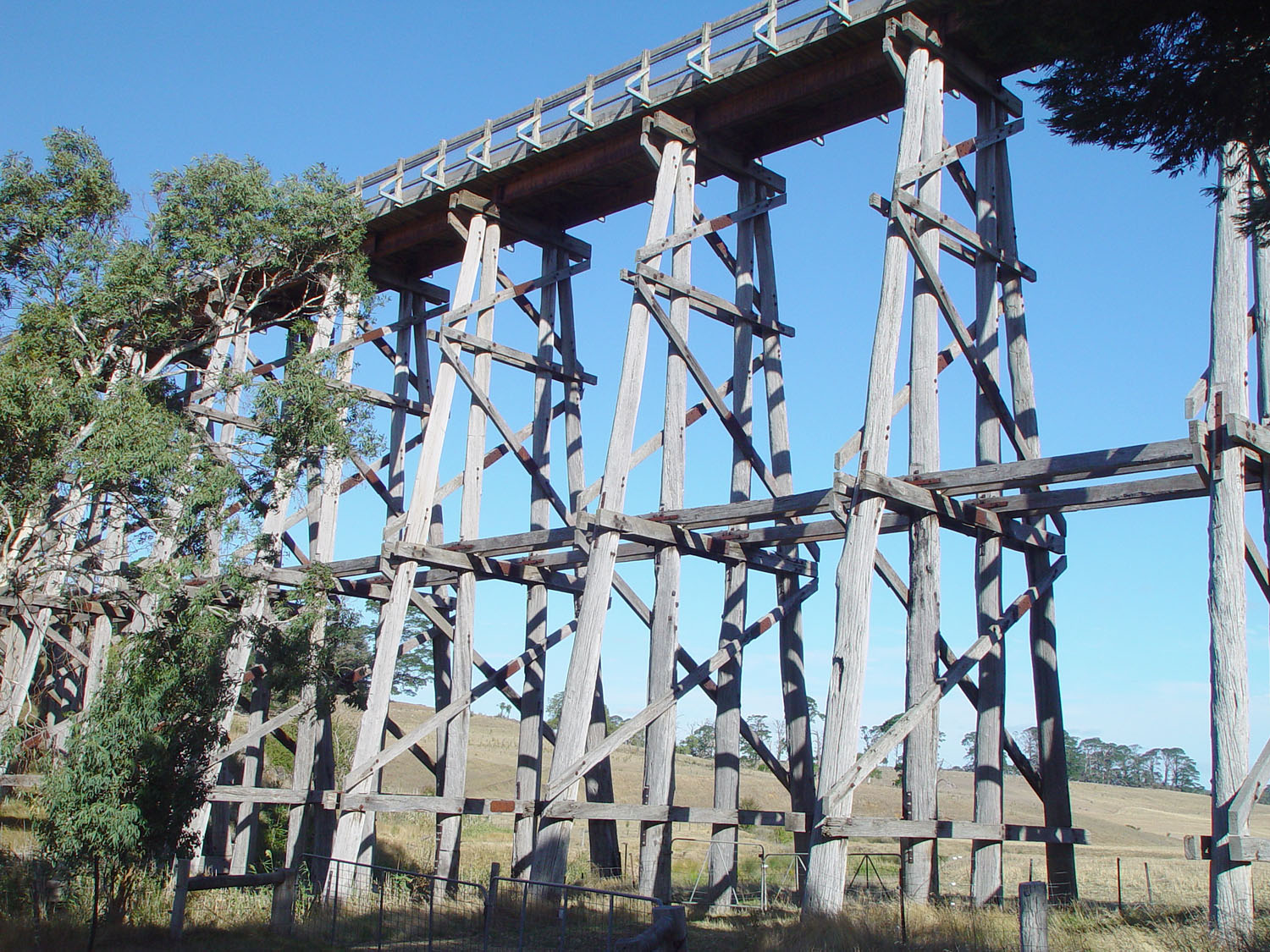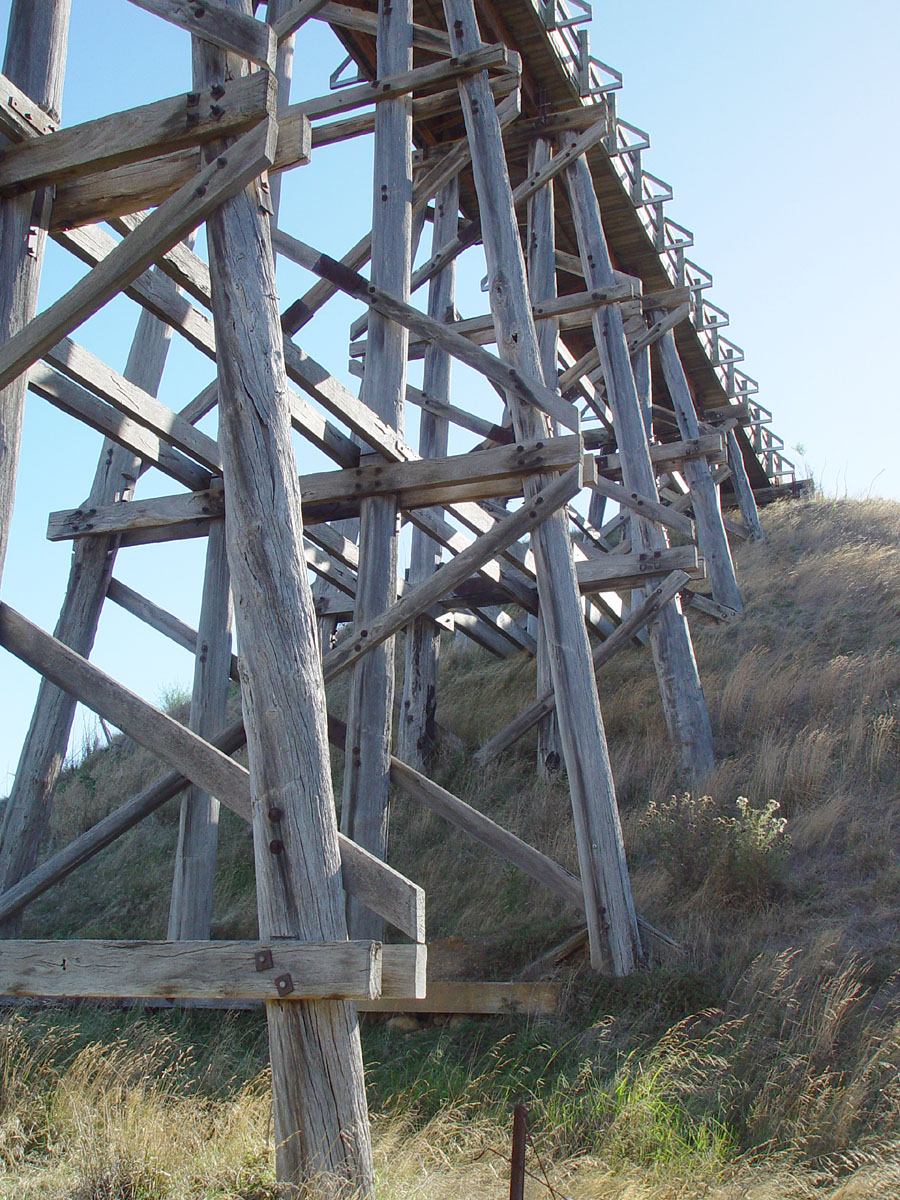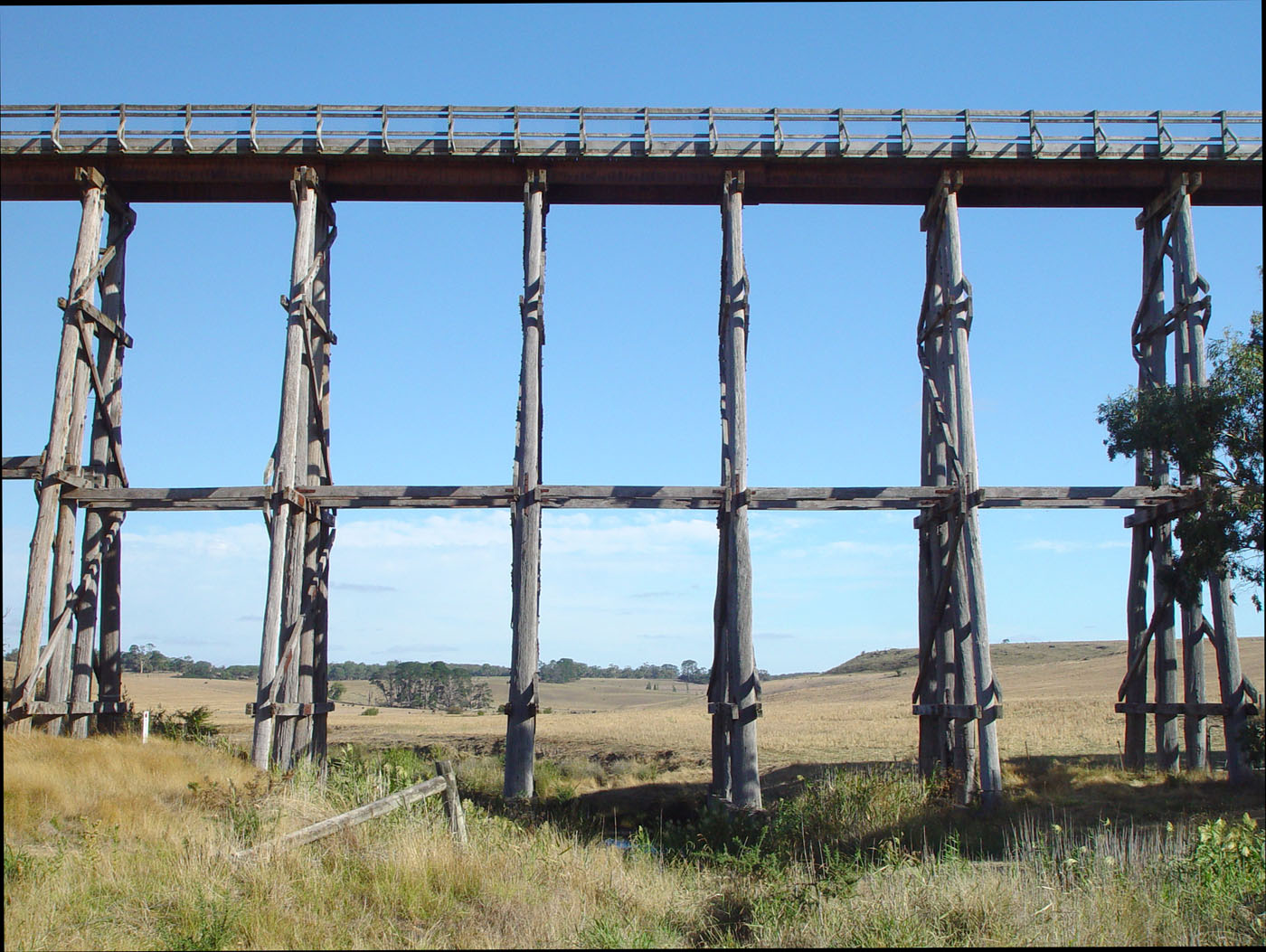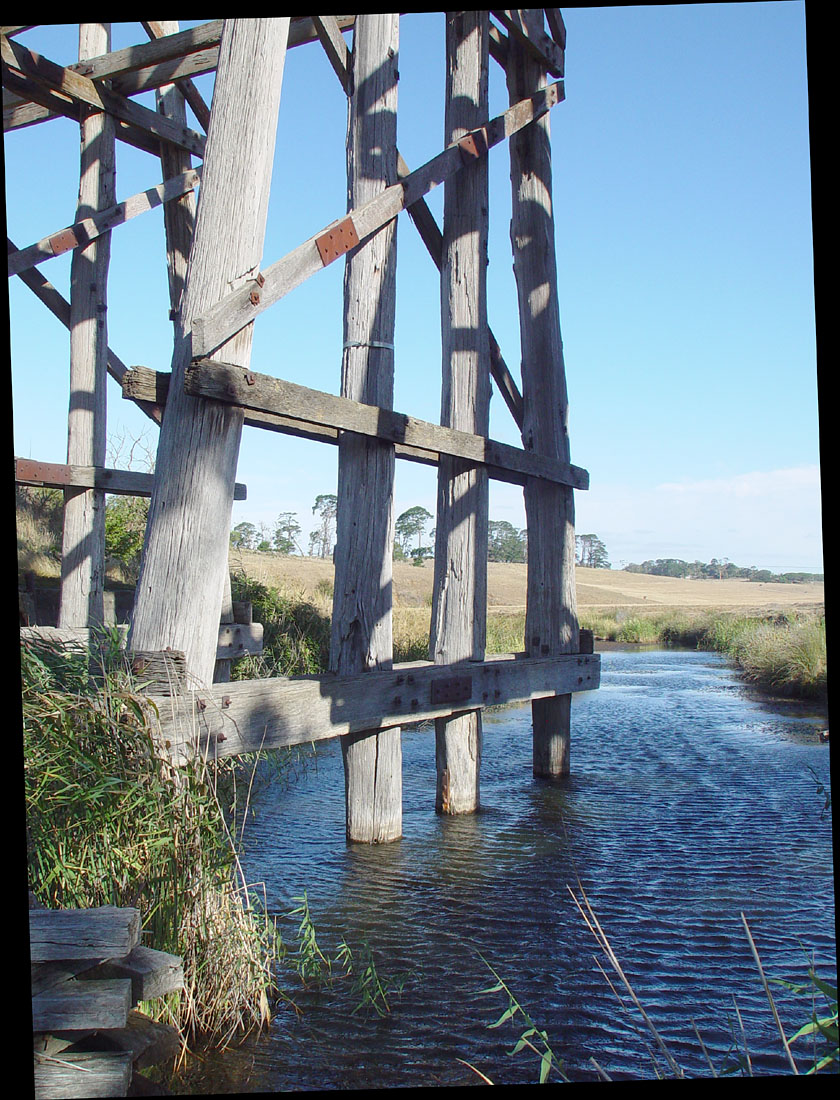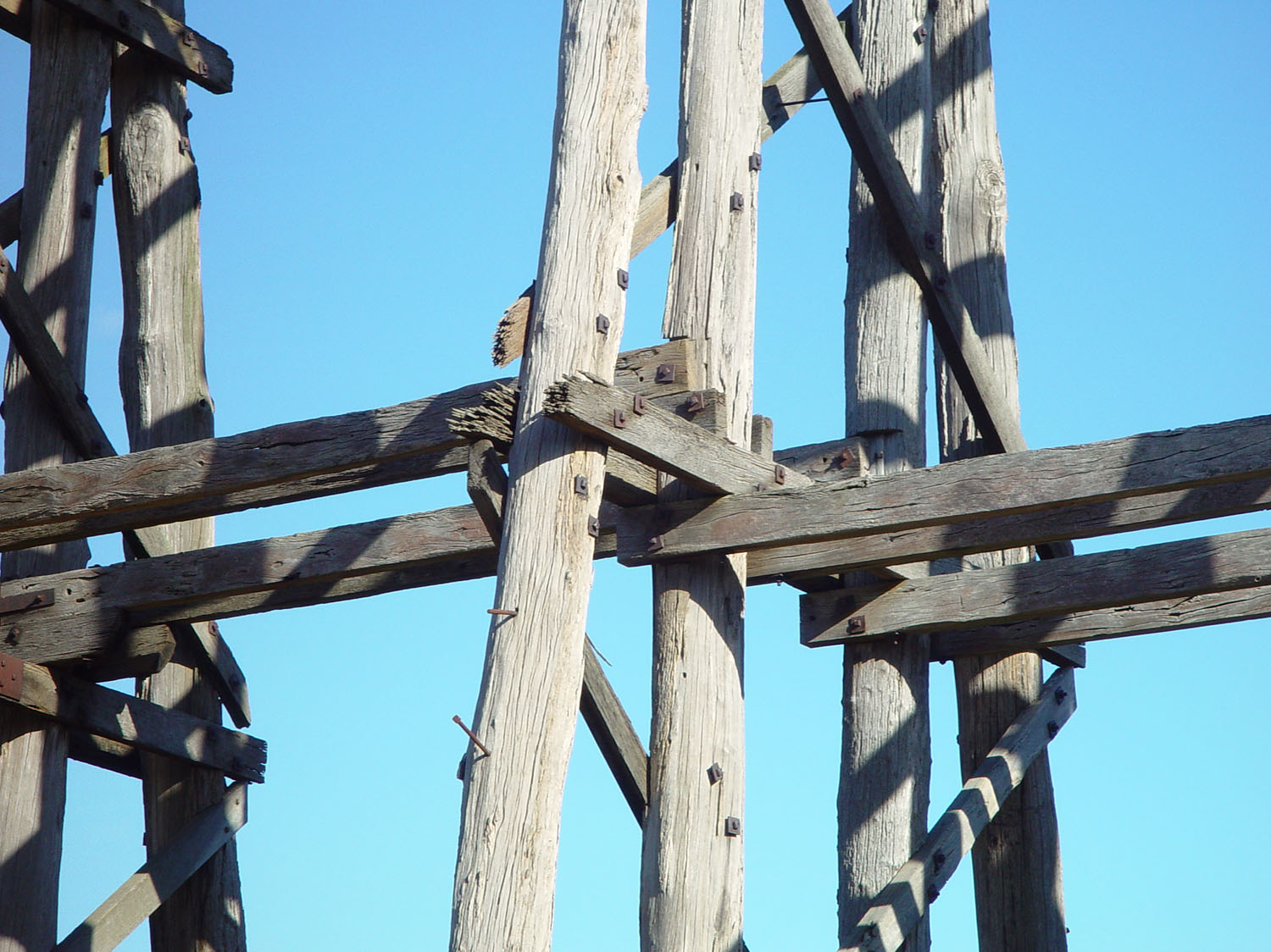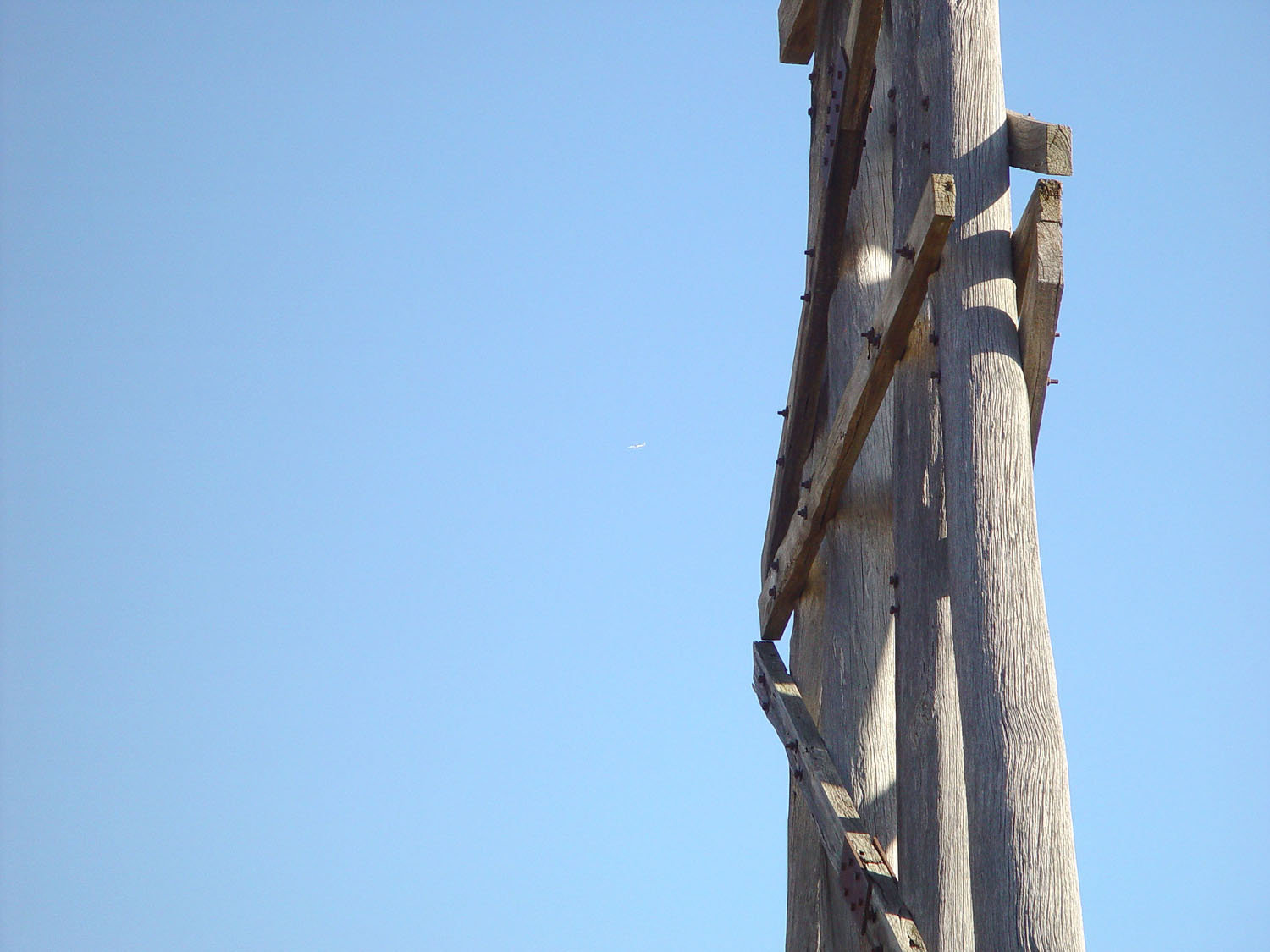 A passenger jet is passing . . .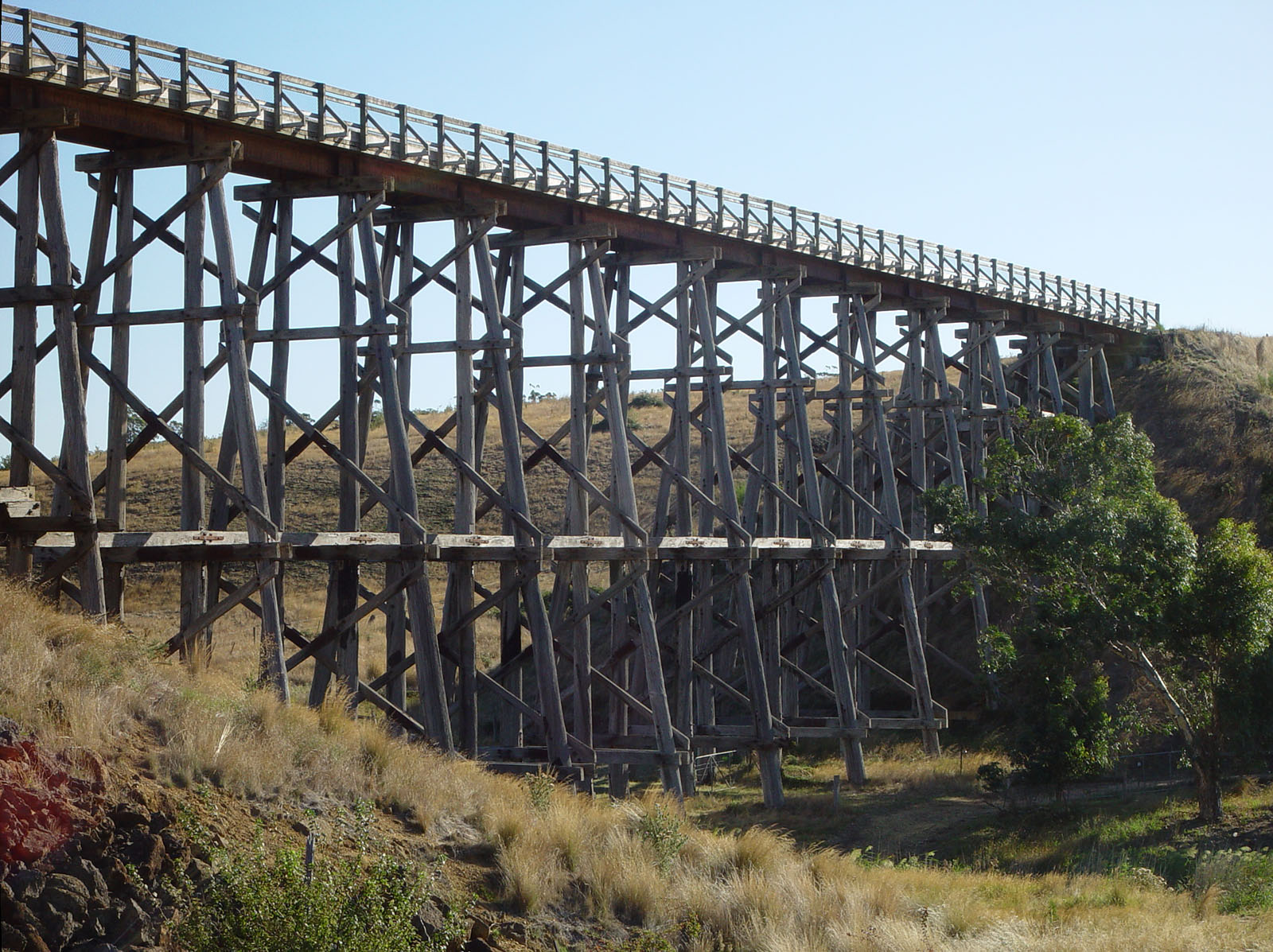 This is one of several pages concerning Daylesford and places nearby. The index for those pages is here:
../
.
~~~ooo000ooo~~~